Irish edition of Literacki Sopot 2022
News
23 August 2022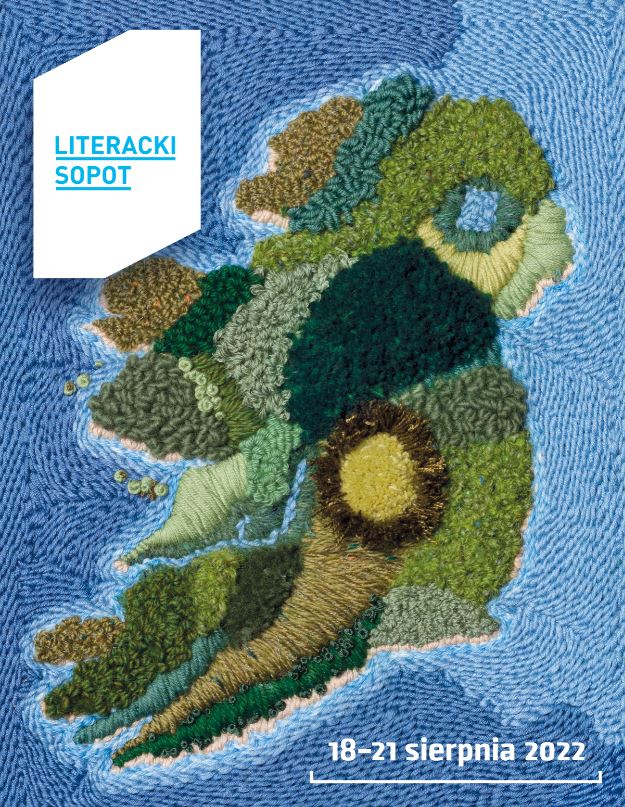 The Embassy of Ireland was delighted to work closely with Literacki Sopot on the Irish edition of the Sopot by the Book Festival at the Polish seaside from 18-21 August 2022. This is one of the most important literary festivals in Poland. Each year, the organisers select one country and make its literature the main theme of the Festival.
The 11th edition of the Festival focused on Ireland and Irish literature. The Festival welcomed a large number of Irish writers to Sopot, as well as publishers, academics and activists who took part in the many readings and discussions over this four-day event. The full Festival programme is available here.
Many of the finest contemporary Irish writers were in attendance at the Festival, several of whom have been recognised by international awards and have featured on best-seller lists in Poland in recent years. An increasing number of Irish writers have had their work translated into Polish and are well-known in Poland.
Among the Irish guests at this year's Festival were the following:
Louise Nealon, Lucy Caldwell, Liz Nugent, Sebastian Barry, Colum McCann, Eimear McBride, Chris Haughton, Matthew Parkinson-Bennett, Caitriona Crowe, Tom Inglis, Emilie Pine, Ailbhe Smyth, Christopher Morash and Jane Butler.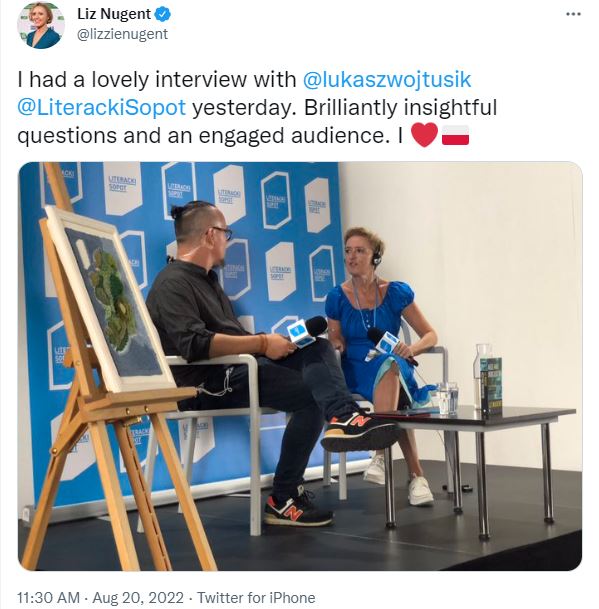 ‌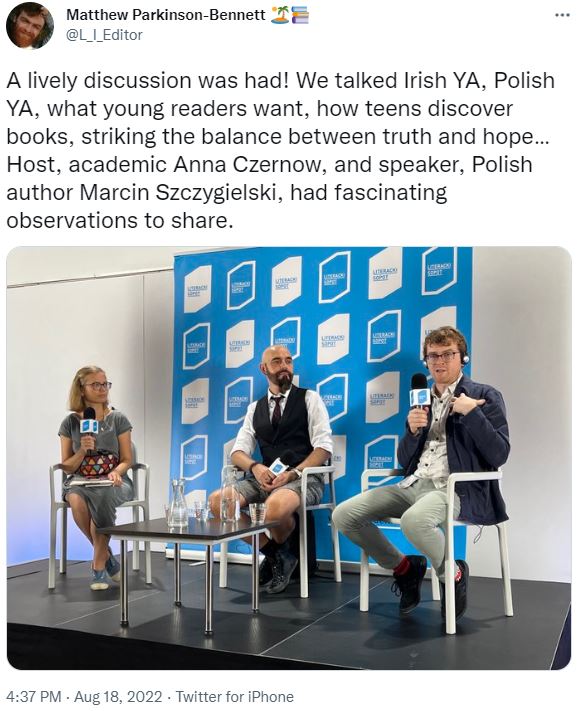 In addition, many friends of the Embassy and experts in Irish literature from across Poland participated in the festival, including writers and translators Maciej Świerkocki (recipient of this year's Bernard O'Connor Award), Piotr Paziński, Aga Zano and Michał Lachman.
Three Irish films were also screened at the Festival; Maeve by Pat Murphy and John Davies, Adam and Paul by Lenny Abrahamson and Foscadh by Seán Breathnach, while three instalments of Rooms by Irish playwright Enda Walsh were premiered each day.
You can watch back recordings of many of the discussions and events, which are available on the Facebook page and Youtube channel of the Festival.
The Festival received support from Culture Ireland, the Irish state agency for the promotion of the arts worldwide.