Sinéad Morrissey – European Poet of Freedom 2020
News
01 September 2020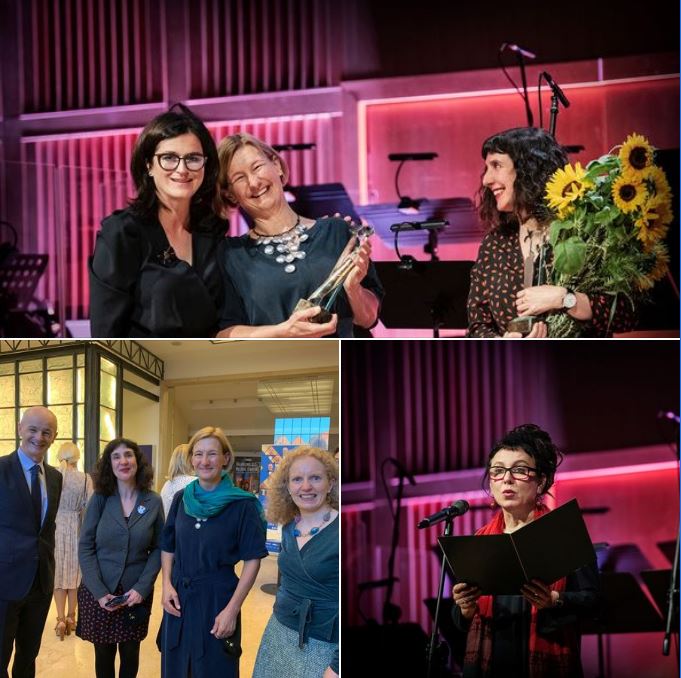 Irish author Sinéad Morrissey has been honoured with the 2020 European Poet of Freedom Literary Award for the volume On Balance in Magda Heydel's translation.
Jury featuring this year Krzysztof Czyżewski (chairman), Paweł Huelle, Andrzej Jagodziński (secretary), Zbigniew Mikołejko, Stanisław Rosiek, Anda Rottenberg, Beata Stasińska and Olga Tokarczuk recognised the way the poet travels between different cultures, her impressive knowledge of the world, and the ability to speak the languages of various poetic forms, which echo both the fascination with folk imagination and modern science.
"Sinéad Morrissey and Magda Heydel are both greatly appreciated as winners of the 2020 European Poet of Freedom Literary Award. The volume On Balance, so complex and lyrical in the use of language, absorbs every reader and offers many different points of contact with the world. Today, more than ever, we need this ability to connect and capture many identities. We are extremely grateful to Gdańsk, so well-known for their references to freedom, for the appreciation for Sinéad and Magda's work", said Ambassador Emer O'Connell.
"This ravishing collection by Sinéad Morrissey and Magda Heydel is an excellent winner in the times when we are all seeking a new balance. The volume On Balance leaves us with many thoughts, but also lets us enjoy ourselves, which is why I am all the more grateful to Gdańsk for recognising its beauty and relevance", added Colm McGivern, Director of British Council in Poland.
Sinéad Morrissey (1972) is laureate of many national and international awards (including the T. S. Eliot Award and the Forward Prize for Poetry – for the volume On balance). She is a graduate of Trinity College Dublin, has lived in Japan and New Zealand for a while, and is now a professor of creative writing at Newcastle University. She lives and works between Ireland and Great Britain, although her identity is also influenced by wider European factors.
In Poland, her poems have so far been known from the anthology "Six Irish Poets", published in 2012, selected and translated by Jerzy Jarniewicz (Biuro Literackie).
More information about the event: http://europejskipoetawolnosci.pl/