St. Patrick's Day – Virtual Reception
News
23 March 2021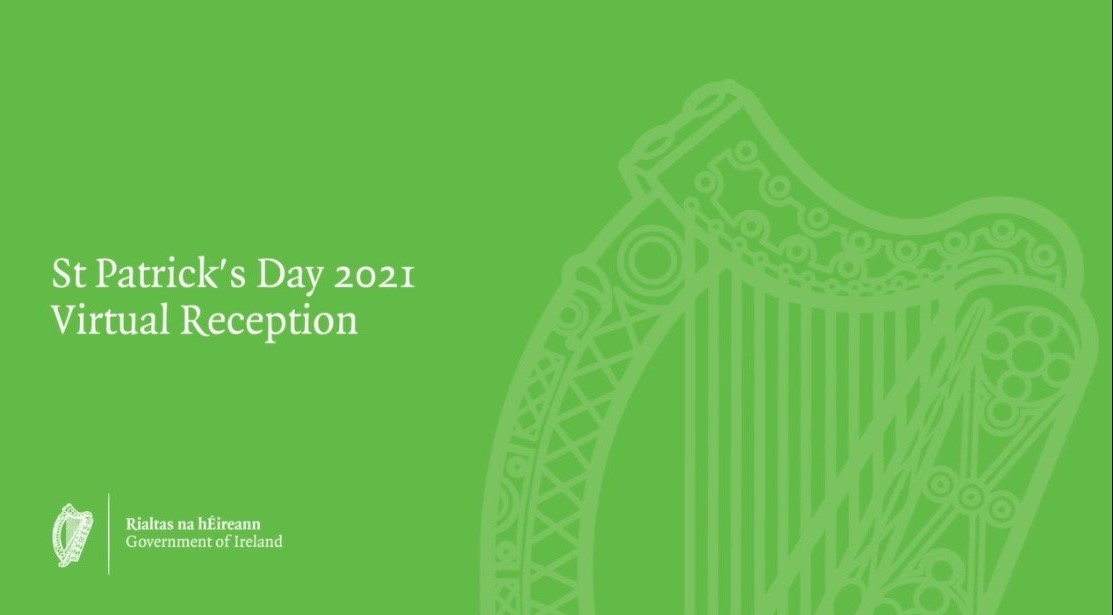 This year the Embassy's St. Patrick's Day reception was virtual and vibrant.
We were joined by the Taoiseach Micheál Martin T.D., who expressed his good wishes to everyone in Poland. While St. Patrick's Day is a special day for Irish people, the Taoiseach said it is also an "open-hearted invitation to a global expression of community."
Both the Taoiseach and Ambassador O'Connell reflected on the challenges of the last year and shared their hopes for recovery and renewal.
With 44 landmarks in 20 Polish cities lighting up in green for St. Patrick's Day, there was a special lookback at past greenings and warm greetings from members of the Irish community and friends of Ireland in Poland.
The reception also featured another highlight of the last year – the wonderful Viral Sessions recording showcasing Irish music and dance performances from across Poland. This video was created to mark the 30th anniversary of the opening of the Embassy of Ireland in Poland.
Finally, our colleagues in Enterprise Ireland shared an inspirational video highlighting Irish innovation, resilience and adaptability. We are, as the film concludes, "ready for a new world".
Our virtual reception is available to watch here.