St. Patrick's Day in Poland: Festiwal św. Patryka
News
06 March 2020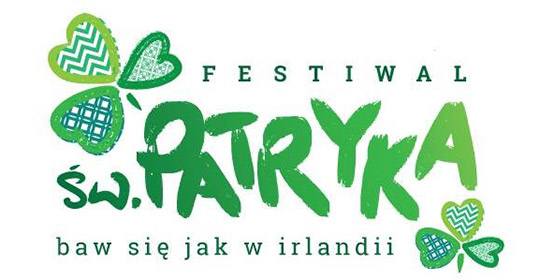 Update as at 12 March 2020: Due to the evolving situation regarding COVID-19, it is necessary that a significant number of St. Patrick's Day events have been cancelled or postponed. The Embassy recommends that you follow the advice of local Polish authorities, in particular the Chief Sanitary Inspector, and check the status of individual events with event organisers.
Please follow us on Facebook and Twitter and we can celebrate #swPatryk together online!
First version of news item:
Festiwal św. Patryka will take place across Poland
St. Patrick's Day, Ireland's National Day, is celebrated in Poland and around the world every year. As part of Festiwal św. Patryka, events – concerts, exhibitions, lectures and "Irish Days" – will take place all across the country. For example:
That's just a small taste of the action! Click below to download the calendar of events as at 6 March 2020. Baw się jak w Irlandii!
Please be aware that the situation concerning COVID-19 is rapidly evolving. Please check with individual event organisers regarding the status of events, and consult the latest advice from the Polish authorities at: https://www.gov.pl/web/koronawirus.
Polish cities will join the Global Greening campaign and celebrate St. Patrick's Day by lighting up famous buildings in green on 17 March.
News about St. Patrick's Day events will also be available on our Facebook and Twitter – follow the hashtag #swPatryk !
Happy St. Patrick's Day from the Embassy of Ireland!