Trade Mission led by Minister Pat Breen
News
14 June 2018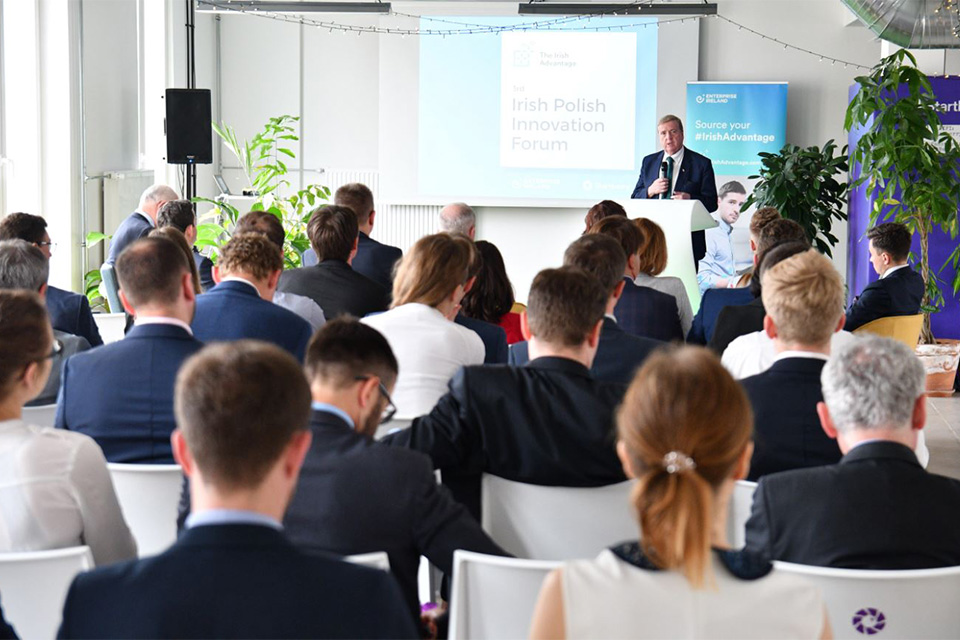 Ireland's Minister of State for Trade, Employment, Business, EU Digital Single Market and Data Protection, Pat Breen T.D., led an Enterprise Ireland trade mission of 28 companies to Warsaw on 11-13 June.
Minister Breen and Poland's Minister Marcin Ociepa, Ministry of Entrepreneurship and Technology, opened the third Irish-Polish Innovation Forum, which featured best practice and case studies of growth by innovative Irish and Polish start-ups and SMEs, including Huggity, Click&Go, Water Wipes, and OpsTalent. The event took place in Warsaw's StartBerry and brought together representatives of the entrepreneurial community in Warsaw, Polish and Irish enterprise agencies, investment funds, Polish organisations involved in fostering innovation, and the Irish-Polish business community.
Ministers Breen and Ociepa had a bilateral meeting at which the strong and growing economic relations between Ireland and Poland, promoting innovation and preparing business for Brexit were among the issues discussed.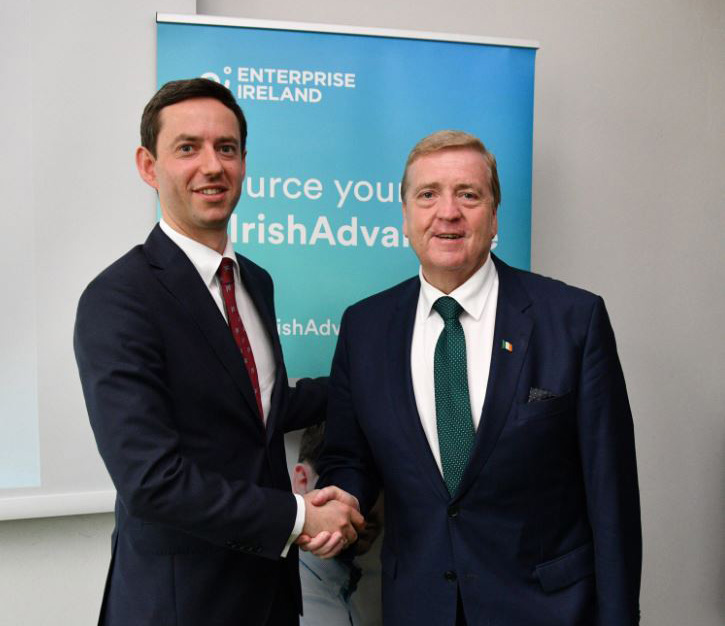 During his visit to Warsaw, Minister Breen also addressed an Enterprise Ireland trade dinner, visited the Polish headquarters of Buttimer Engineering, and met with the Irish-Polish business community.
In 2017, trade between Ireland and Poland was worth an estimated €3.4 billion, and is growing by 10-15% each year. The first Irish-Polish Business Directory, listing 100 Irish-owned and Irish-connected businesses and professionals in Poland, was launched by Minister Damien English in Wrocław in March 2018.