Joint Statement on the occasion of the IDAHOT Day - Moldova
News
17 May 2023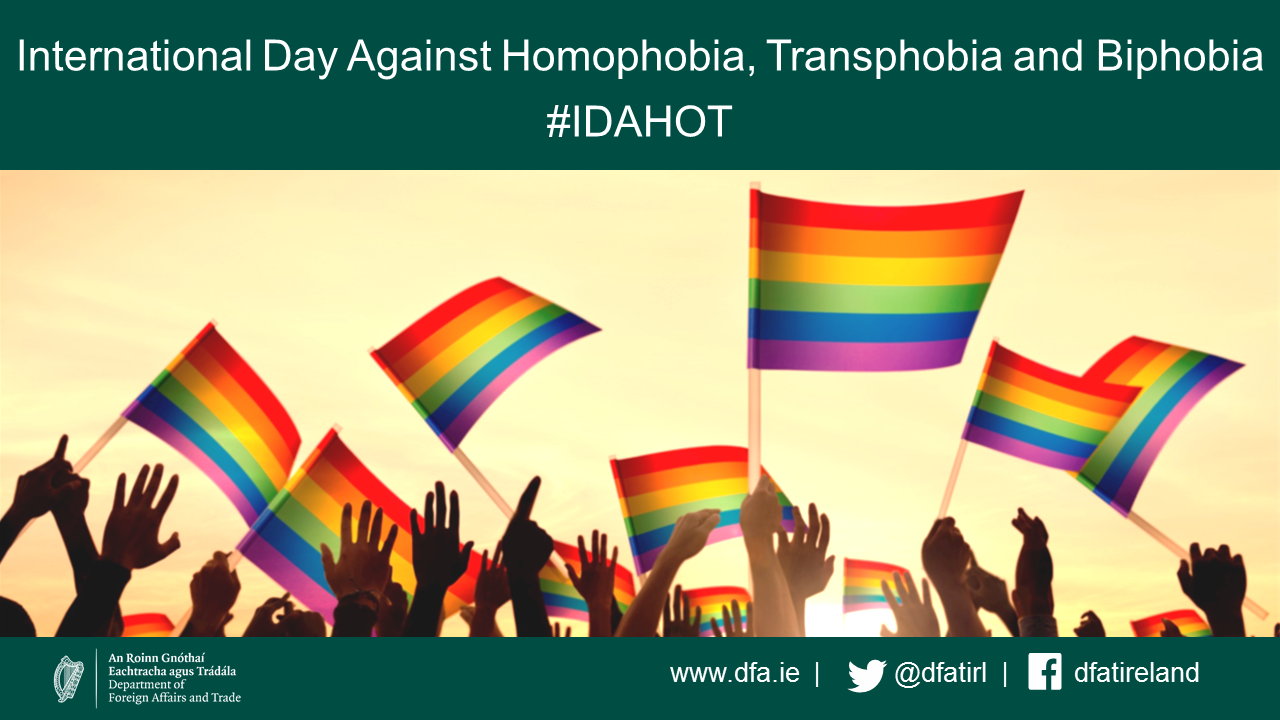 Joint Statement on the occasion of the International Day Against Homophobia, Transphobia and Biphobia in the Republic of Moldova*
Chisinau, 17 May 2023 –
On the International Day Against Homophobia, Transphobia and Biphobia, which is celebrated today, we express our solidarity and support for lesbian, gay, bisexual, transgender and intersex (LGBTI) persons in the Republic of Moldova and around the world, many of whom continue to face discrimination, violence and hate speech on the basis of their sexual orientation, gender identity or expression and sex characteristics.
Every state has the responsibility to protect its people from violence and discrimination and to ensure the full and equal enjoyment of human rights, regardless of their sexual orientation, gender identity or expression, or sex characteristics.
Equality, diversity and non-discrimination are part of our core values and we must act to defend these values. We reaffirm our commitment to respecting, promoting and protecting the human rights and fundamental freedoms of all, including the right to non-discrimination and the right to peaceful assembly. We will continue to support and promote anti-discrimination measures, including measures to address hate speech and hate crimes, in close co-operation with authorities and civil society.
In June, the 22nd LGBTI "Moldovan Pride Festival" will take place, including a "Solidarity March", to promote and to celebrate equality for all. We look forward to a peaceful and safe "Solidarity March" and continued progress toward equality for all persons in the Republic of Moldova. We hope the central message of "Moldova Pride" will be heard loudly and clearly: everyone should be able and free to be themselves, no matter who they are or whom they love.
* The joint statement is issued by the missions of Austria, Belgium, Bulgaria, Canada, Croatia, Cyprus, Czech Republic, Denmark, Estonia, Finland, France, Germany, Greece, Ireland, Israel, Italy, Latvia, Lithuania, Montenegro, The Netherlands, Norway, Portugal, Romania, Slovenia, Spain, Sweden, Switzerland, Ukraine, the United Kingdom and the United States of America
---
Declarație comună cu ocazia Zilei Internaționale împotriva Homofobiei, Transfobiei și Bifobiei în Republica Moldova*
Chișinău, 17 Mai 2023 –
De Ziua Internațională împotriva Homofobiei, Transfobiei și Bifobiei, care este sărbătorită astăzi, ne exprimăm solidaritatea și sprijinul pentru persoanele lesbiene, gay, bisexuale, transgender și intersex (LGBTI) din Republica Moldova și din întreaga lume, multe dintre care continuă să se confrunte cu discriminare, violență și discurs de ură pe baza orientării sexuale, identității sau expresiei de gen și caracteristicilor sexuale.
Fiecare stat are responsabilitatea de a-și proteja oamenii de violență și discriminare și de a asigura exercitarea deplină și egală a drepturilor omului, indiferent de orientarea sexuală, identitatea sau expresia de gen sau caracteristicile sexuale.
Egalitatea, diversitatea și nediscriminarea fac parte din valorile noastre fundamentale și trebuie să acționăm pentru a le apăra. Ne reafirmăm angajamentul de a respecta, promova și proteja drepturile omului și libertățile fundamentale ale tuturor, inclusiv dreptul la nediscriminare și dreptul la libertatea întrunirilor pașnice. Vom continua să sprijinim și să promovăm măsuri anti-discriminare, inclusiv măsuri de abordare a discursului instigator la ură și a infracțiunilor motivate de ură, în strânsă cooperare cu autoritățile și societatea civilă.
În luna iunie va avea loc cel de-al 22-lea Festival LGBTI "Moldova Pride", inclusiv un "Marș al solidarității", pentru a promova și a celebra egalitatea pentru toți. Anticipăm un "Marș al solidarității" pașnic și sigur și un progres continuu spre egalitate pentru toate persoanele din Republica Moldova. Sperăm că mesajul principal al "Moldova Pride" va fi auzit tare și clar: fiecare om trebuie să fie în stare și liber să fie el însuși, indiferent de cine este sau pe cine iubește.
* Această declarație comună este emisă de către misiunile diplomatice ale Austriei, Belgiei, Bulgariei, Canadei, Ciprului, Croației, Danemarcei, Elveției, Estoniei, Finlandei, Franței, Germaniei, Greciei, Irlandei, Israelului, Italiei, Letoniei, Lituaniei, Muntenegrului, Norvegiei, Portugaliei, Regatului Unit, Republicii Cehe, României, Sloveniei, Spaniei, Statelor Unite ale Americii, Suediei, Țărilor de Jos și Ucrainei