Launch of the James Joyce - His Life and Works exhibition
News
21 May 2018
Launch of the James Joyce - His Life and Works exhibition in the Palace of Parliament on Wednesday, 16 May 2018 in the presence of a number of Ambassadors and other diplomats, Embassy friends, representatives of the Irish community and visitors.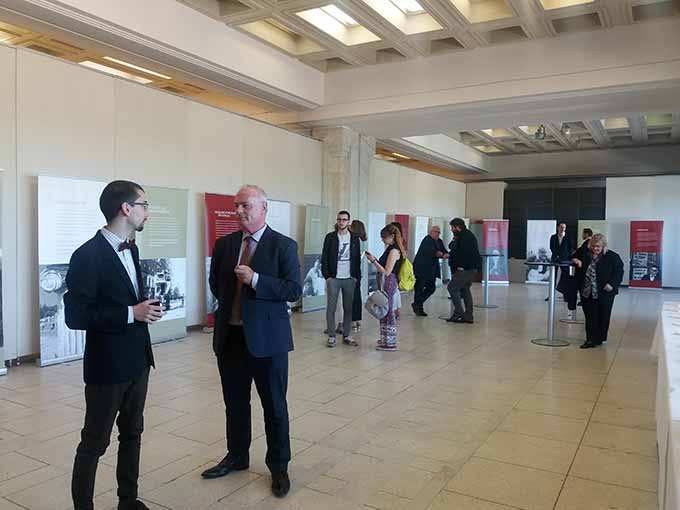 Opening remarks were by Ambassador Derek Feely and also by Dr Guy Woodward (Maynooth University). The Embassy's James Joyce - His life and works exhibition is based on the Department's James Joyce travelling exhibition (commissioned by Cultural Division in 2004, on the occasion of the 100th anniversary of the original "Blooms Day").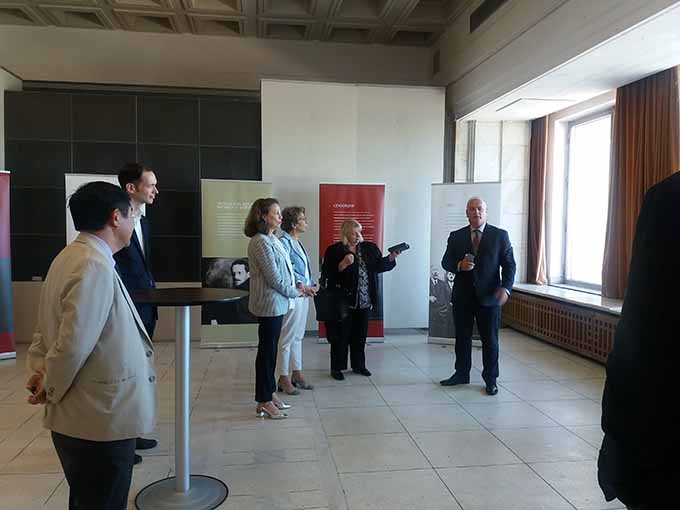 The launch of the exhibition was held in the Constantin Brâncuşi Hall of the prestigious Palace of Parliament - the second largest building in the world. It houses the Chamber of Deputies and the Romanian Senate, as well as a museum of modern art, among other things. The Brâncuşi Hall - named after the great Romanian sculptor - is an exhibition area within the Palace of Parliament, in the vicinity of the reception area where public tours of the building start and finish. The exhibition will be displayed in the Palace of Parliament until 31 May.