Exciting Job Opportunities
News
20 June 2017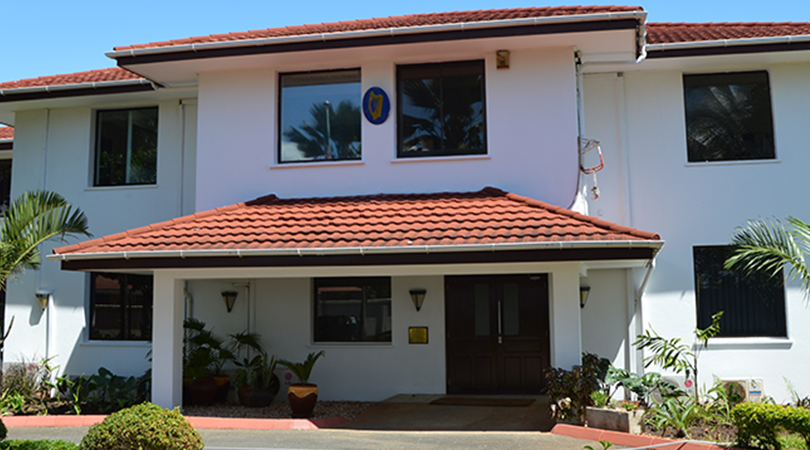 The Embassy of Ireland is seeking to recruit two highly motivated and dynamic individuals to join its team and support the implementation of its Mission Strategy. The positions available are:
Health and Nutrition Programme Officer

Promotion and Outreach Programme Officer

The Mission Strategy address all aspects of Ireland's engagement in Tanzania and accredited institutions and countries. Its overall goal is to promote Ireland's interests and values in Tanzania and the wider region and thereby contribute positively to Tanzania's national development goals and Ireland's wider international commitment to delivering the Sustainable Development Goals. The strategy has as an Irish Aid programme goal the Achievement of a more equitable and prosperous society for all through a particular focus on realising the rights of poor women and girls. The programme has a strong focus on promoting women's decision making, securing sustainable livelihoods, and improving health and nutrition.
For more background information, full job descriptions and terms and conditions, please visit the Embassy's website at www.embassyofireland.or.tz
The deadline for this competition has now passed.
Note:
Please note any personal information submitted will only be used for its intended purposes and will be destroyed when no longer needed. Any other processing or disclosure of personal data is not allowed other than in the exceptional circumstances provided for under the Data Protection Acts.
The Irish Embassy in Tanzania is an equal opportunities employer. Only shortlisted candidates will be contacted. The Embassy expects to call shortlisted candidates for interview in August.