Mobilising a community movement to say NO to Sexual Corruption!
News
10 February 2021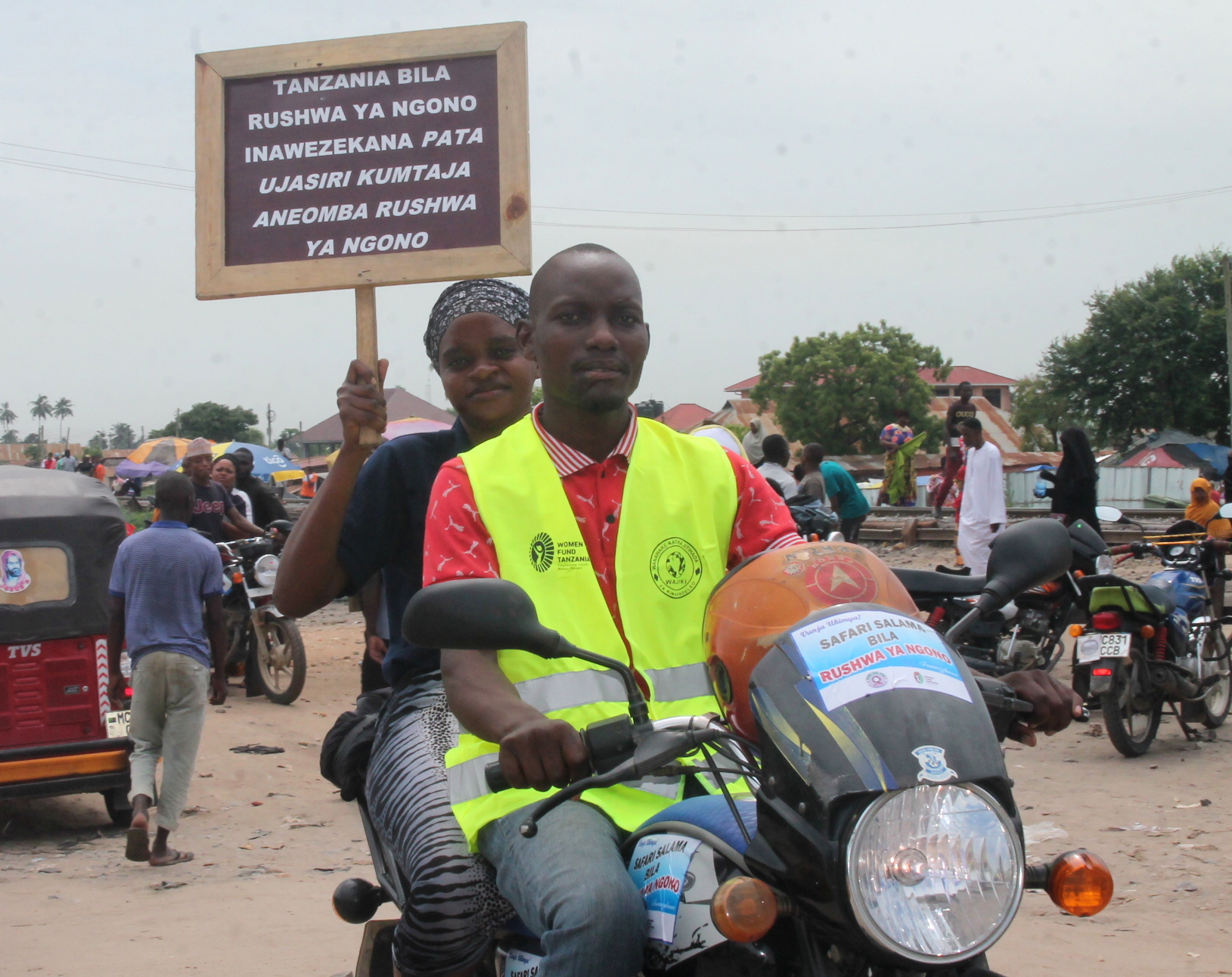 In Tanzania, one in five women report experiencing sexual violence in their lifetime. Sextortion is defined as the practice of using power to extort sexual favours, often in exchange for money or another reward. Many girls face sextortion on their journey to and from school, especially in urban settings like Dar es Salaam.
Ireland's partner, Women Fund Tanzania, is working to build the women's movement from the grassroots up by providing grants to women rights' organisations and by building national-level coalitions.
With a grant from the fund, WAJIKI, a community-based organisation implemented an anti-sextortion campaign focused on safe travel by mobilising public transport operators, including bodaboda (motorbike), bajaji (tuktuk), daladala (small bus) drivers and conductors.
WAJIKI worked to change the environment around transport pick-up points. Awareness was raised through peer education and outreach. Dialogue with drivers, workers' associations and unions, public bodies and the police, ensured their buy-in to the campaign. Bus drivers and conductors were appointed as anti-sextortion ambassadors. Over time, more drivers wanted to take part and the campaign grew to include motorbike taxi and tuktuk drivers.
Local campaigning was reinforced by work on sextortion at the national level, securing the collaboration of decision-making bodies including the national Corruption Bureau, Tanzania Police Force and Local Government Authorities. Sextortion legislation has been enacted and a whistleblowing hotline introduced.
While much remains to be done, the increased awareness and collaboration in communities has significantly shaped how issues of sextortion are now perceived and addressed. Many women and girls who were never before heard are now getting the priority and visibility they deserve. More men are taking responsibility for denouncing and stamping-out gender-based violence.