'A Farther Shore' Explores the Irish Civil War
News
18 May 2021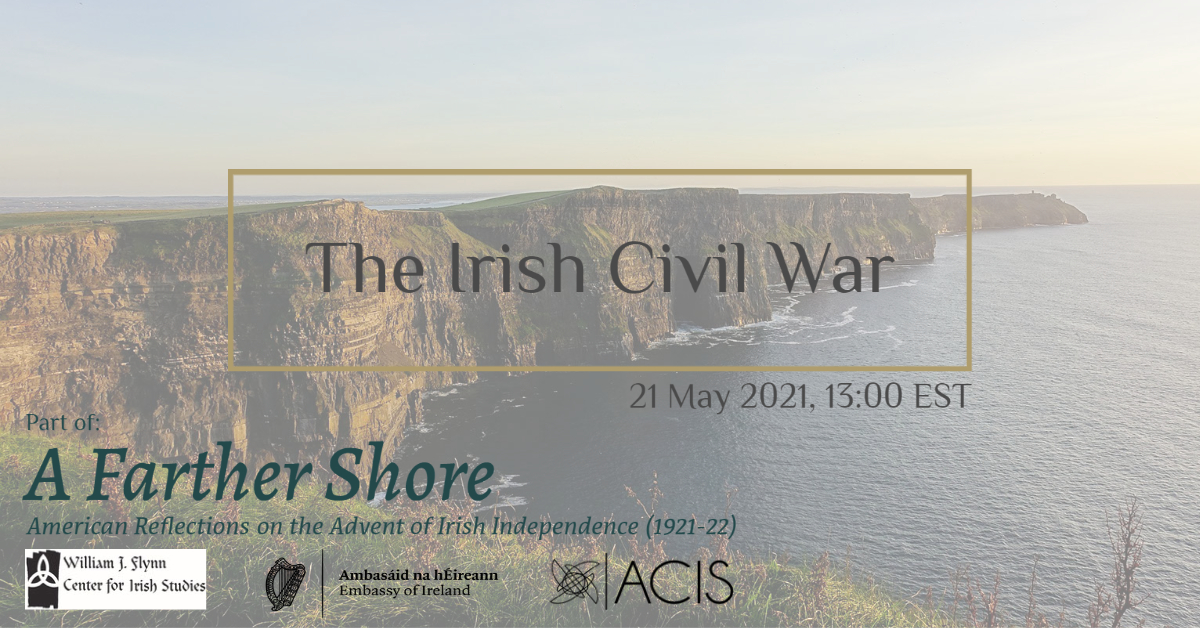 'A Farther Shore', a lecture series by the Embassy of Ireland USA and the Association of Celtic and Irish Studies on the events that shaped Ireland a century ago, continues tomorrow 21 May with a discussion on the Irish Civil War.

Hosted by the University of St. Thomas and the Consulate General of Ireland Austin, our esteemed panel will reflect on the Irish Civil War and its role in the advent of Irish independence. Ambassador Dan Mulhall will be joined by Dr. Gemma Clark (University of Exeter) and Dr. Gavin Foster (Concordia University). The panel will be moderated by Professor Jonathan Ó Néill (University of St. Thomas).

The talk will be hosted on Zoom and begin at 13:00 EST/12:00 CST. Registration is available here.