GreenLight: Embassy of Ireland, USA Region
News
06 October 2023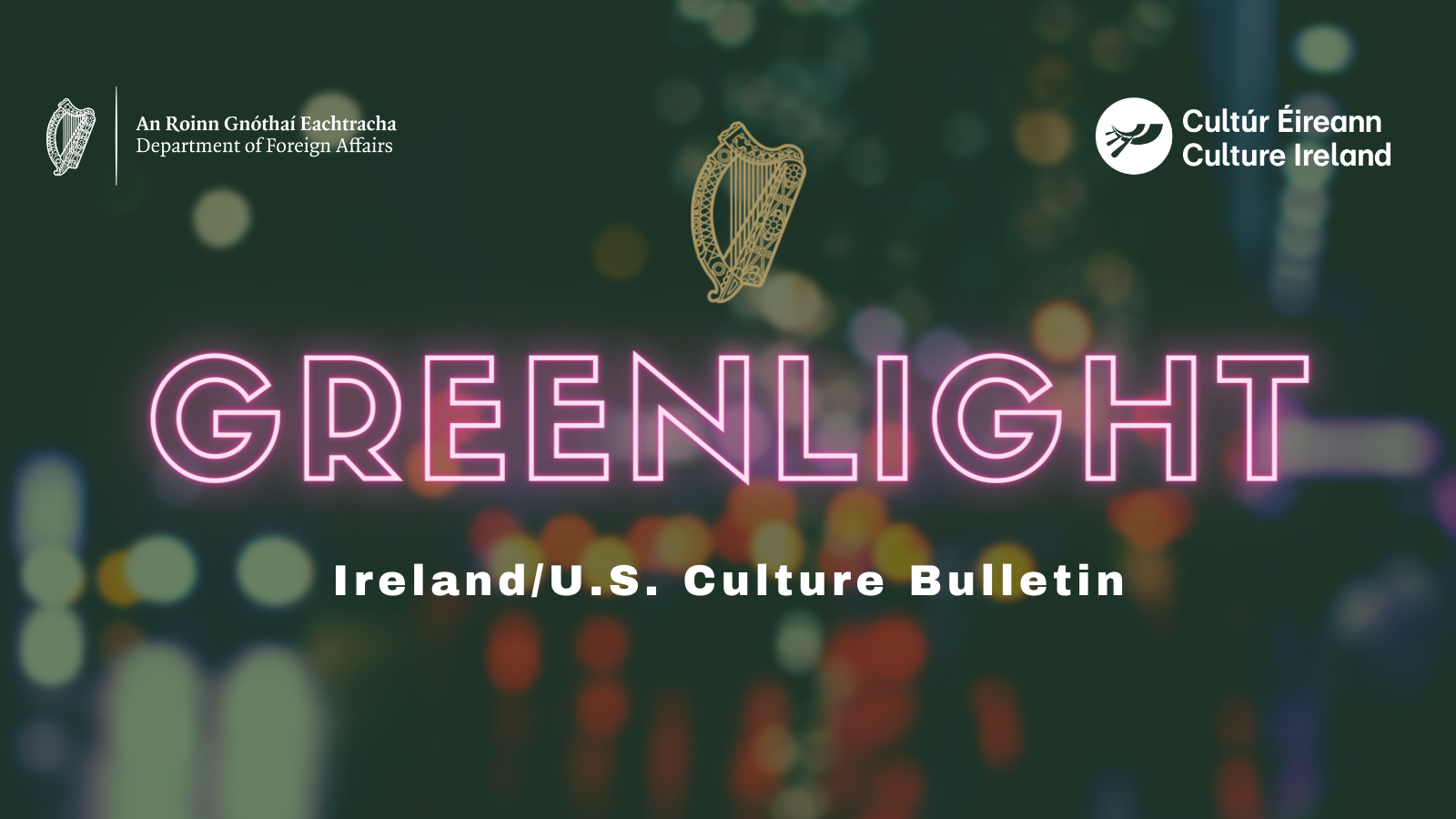 As featured in the DFA/Culture Ireland GreenLight Bulletin, find below a selection of Irish cultural events taking place in Washington DC and the states of: Maryland, Virginia, and West Virginia.
Subscribe to the GreenLight Bulletin Mailing List.
---
Oct 9: Fiction Book Group: Close to Home by Michael Magee.
Oct 15: Sorcha Richardson performing at Union Stage.
Oct 16: Poetry Book Group: Donegal Tarantella by Moya Cannon.
Oct 16: US Reading Tour of Grace Wilentz's debut collection The Limit of Light, supported by Culture Ireland, showing at Emory and Henry University, Emory, Virginia.
Oct 18: Georgetown University Global Irish Studies hosts"Ferdinand Levy: A Harlem Renaissance Dubliner and a De-colonial Cosmopolitanism," with Dr. Karl O'Hanlon. More info.
Oct 20: Black, Brown and Green Voices Series: Dennis Lehane will discuss his new novel Small Mercies, which is set against Boston's 1974 tumult around the desegregation of public schools.
Nov 1: Georgetown University Global Irish Studies hosts "The North of Ireland, Modernism, and the Medicalization of Sex," with Dr. Lloyd Meadhbh Houston. More Info.
Nov 2 - Nov 19: Solas Nua presents the world premiere of play The Honey Trap by Leo McGann directed by Matt Torney.
Nov 11 - Nov 13: Maryland Irish Festival is a weekend-long celebration of Irish culture with great music, food, beer, and a chance to do some early Christmas shopping with fantastic vendors!