Presidential Distinguished Service Award
News
02 August 2023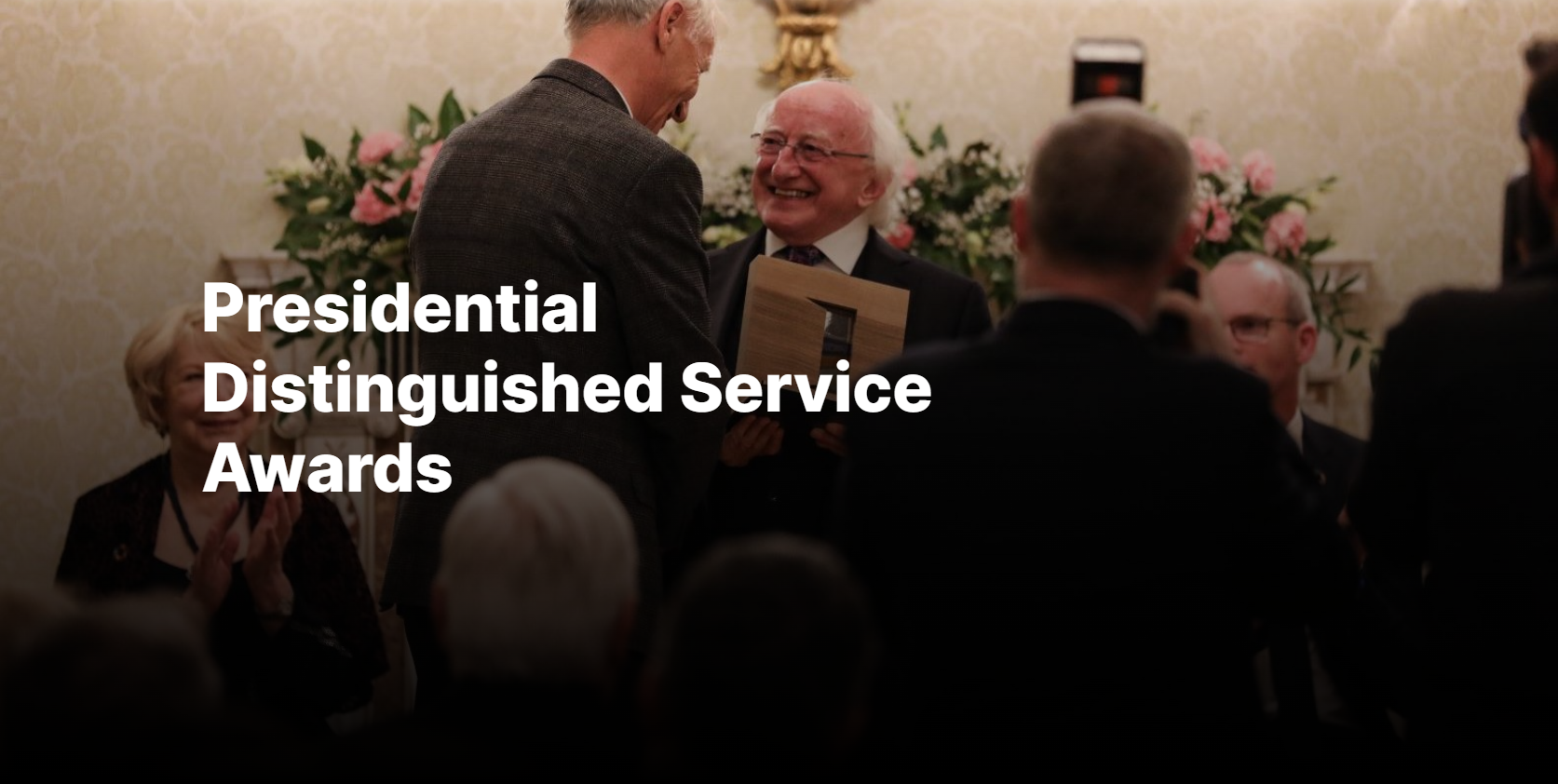 Presidential Distinguished Service Award
The Presidential Distinguished Service Award for the Irish Abroad is presented by the President every year.
It recognises the service given to this country or to Irish communities abroad by those who live outside Ireland.
Closing Date for Nominations this year is Thursday, 17 August 2023.
Valuable contribution
The scheme is primarily aimed at Irish citizens, those entitled to Irish citizenship, and persons of Irish descent, but is open to all people living abroad.
The hard work, energy and dedication of nominees makes a valuable contribution to people's lives and is deserving of our gratitude, recognition and respect.
Find out more here.