Announcing: St Brigid's Day in the United States 2022
News
27 January 2022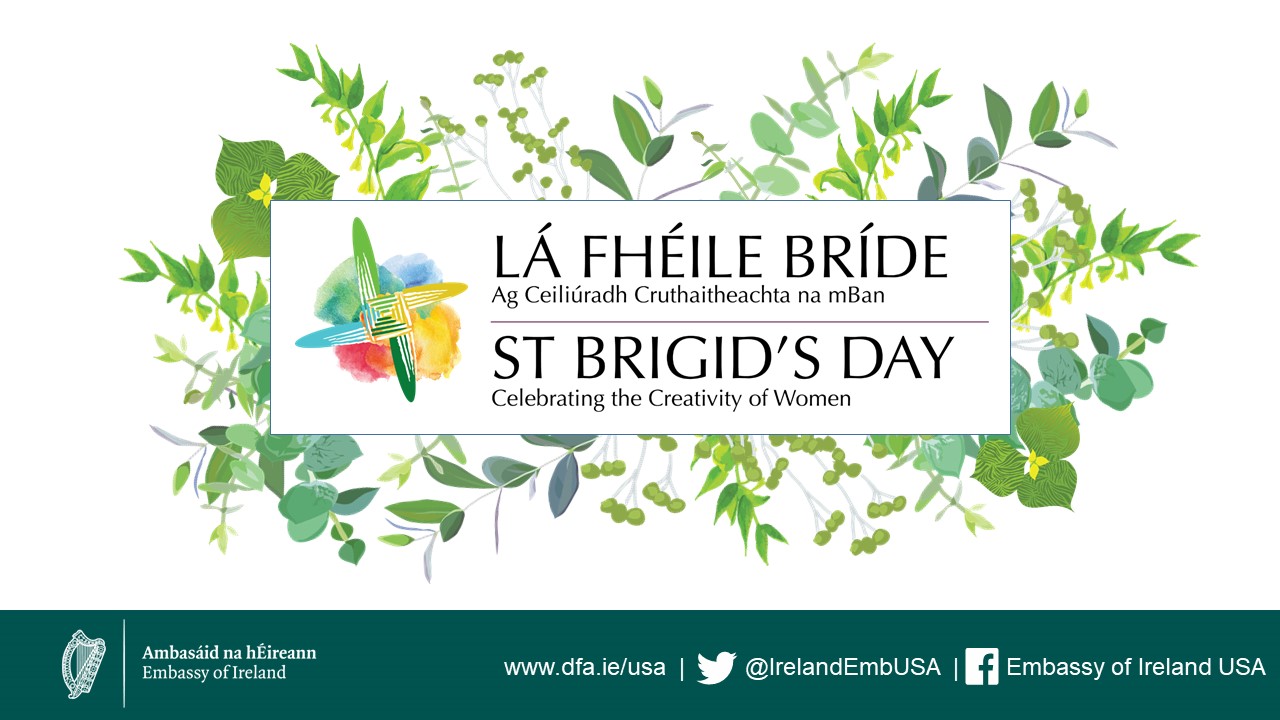 In Ireland, the first of February marks the beginning of Spring and the celebration of Lá Fhéile Bríde, St Brigid's Day. Brigid, one of Ireland's three patron saints, can be translated as "the exalted one". And, over recent years, her festival has come to be an exaltation of Irish women. From Washington to Warsaw, San Francisco to Sydney, Ireland's diplomatic network, in partnership with local communities, host a series of festivals each February celebrating the contribution Irish women have made across the world.
This year, the Embassy and Consulates of Ireland in the US present a host of events, a festival of Brigid across America. Along with our community and business partners, we have an incredible line up of events to celebrate the contributions of Irish and Irish-American women.
See the full line up of St. Brigid's Day programming here.