Ireland & Vietnam: Partners for Success in a 4.0 World
News
16 March 2019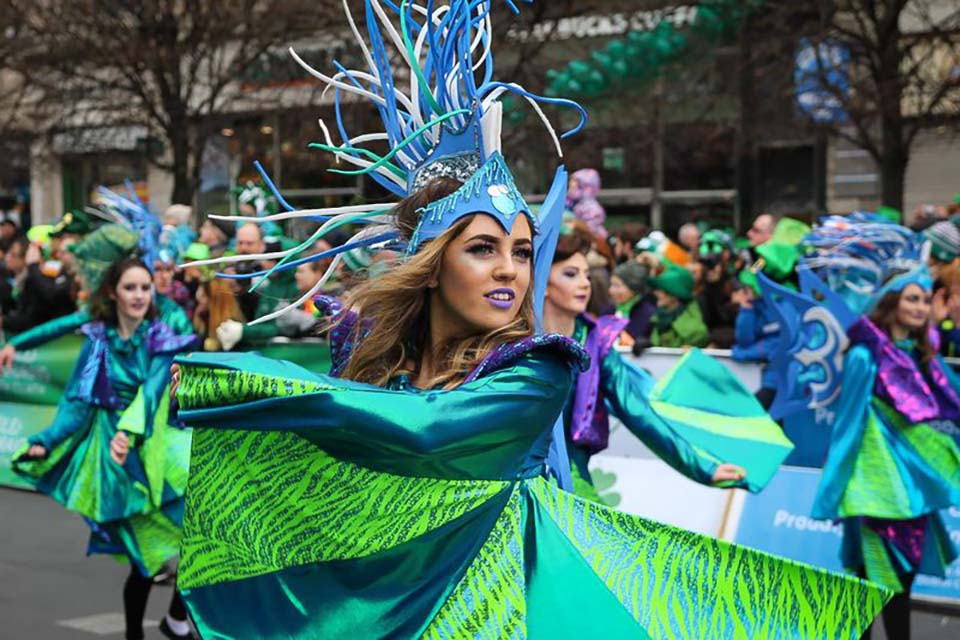 As we celebrate Ireland's national day, St. Patrick's Day, in Vietnam, we celebrate the contribution of all those who have helped the bilateral relationship between Vietnam and Ireland thrive.
This year, the relationship will expand further. Our new Global Ireland policy will see Ireland double our global footprint by 2025. It is the most ambitious expansion of Ireland's engagement around the world ever. This year we will launch a new strategy for Ireland in the Asia Pacific Region. Here in Vietnam we are increasing our footprint further. We are opening a new Trade office in Ho Chi Minh City this year which will help to increase the fast growing trade and investment between our two countries.
Building strong and trusted economic partnerships is important as we respond to new challenges and uncertainties in our global economy. What is certain, is that trade and investment between Ireland and Asia Pacific is growing fast. Total two way trade between Ireland and the Asia Pacific region is now over 40 billion Euro. Here in Vietnam, we are optimistic at the potential for two way trade and investment. We see Vietnam as an important gateway to ASEAN. In the same way, Ireland is a gateway for Vietnam to the European Union. We are a committed and proud member of the EU and the Eurozone. Ireland has been the fastest growing economy in the EU for the last four years, and, with a young innovative English-speaking workforce, we are a natural business partner for Vietnamese entrepeneurs.
Ireland is well placed to respond with agility and innovation to the dynamic nature of the Asia Pacific region. Our new Asia Pacific Strategy will go beyond a narrow trade outlook. It will reflect the multi-dimensional global challenges we face and it will strive to grow a comprehensive strategic relationship between Ireland and this region.
The new Strategy will be ambitious, and will involve collaboration with our partners in Asia and with business, educational institutions and civil society in Ireland and in our partners in Asia.
Here in Vietnam, we have taken a comprehensive approach to building a strong partnership that supports the people and prosperity of both of our countries. Our collaboration stretches across political, economic, development, cultural and people-to-people engagement.
Ireland has designated Vietnam as a Key Partner Country. This means we have a special relationship under which we share our expertise in support of Vietnam's development. This includes Irish Aid support in sharing Ireland's experience in developing world-class education and research systems, nurturing high tech agri-food capability, and building human resource capacity for sound economic and fiscal management. We are working hard to ensure that both of our countries can benefit mutually from the EU-Vietnam Free Trade Agreement, and that we share Ireland's lessons in becoming a knowledge-based economy in a way that will bring success to Vietnam as it embraces Industrial Revolution 4.0.
As we roll out our new Asia Pacific Strategy we look forward to deepening our relationship with Vietnam so that we can work together for a more sustainable, equitable and prosperous future.
Cáit Moran, Irish Ambassador to Vietnam
(Source: Vietnam News)