Minister of State Ciarán Cannon launches 'Ireland for You' publication
Publication
11 December 2018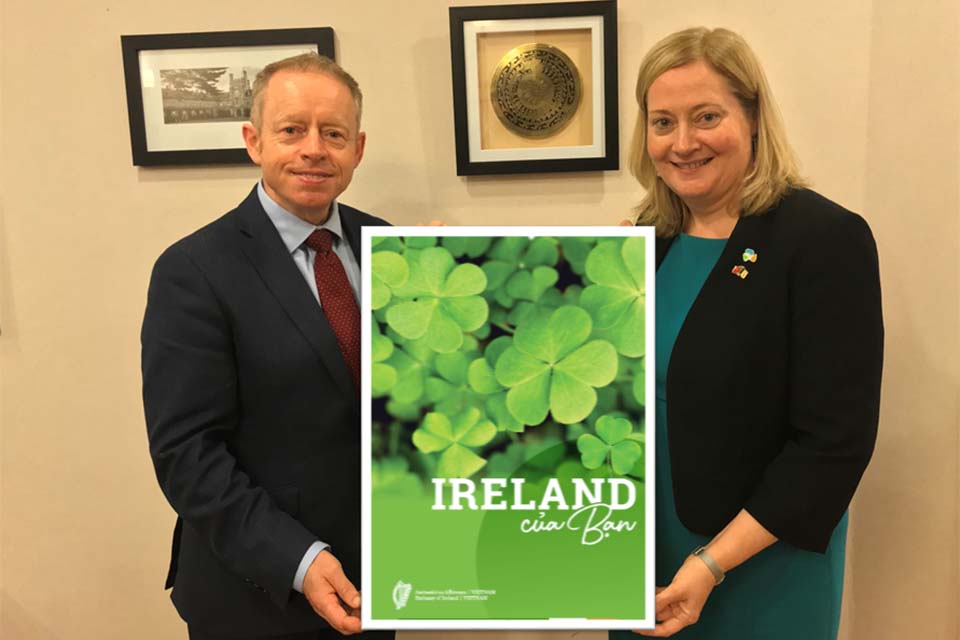 On his visit to Hanoi in November Minister of State for the Diaspora and International Development Ciarán Cannon T.D., launched the new publication 'Ireland của Bạn' (Ireland for You), a country profile to present Ireland to a Vietnamese audience and to increase Ireland's visibility in Vietnam.
The publication provides general information about Ireland, categorised in several blocks, including:
A land of a thousand welcome
Culture & People
Education & Research
Business & Innovation
Ireland & Vietnam
The publication is in the Vietnamese language and is targeted towards the Vietnamese public, especially young population, as well as local media.
This profile package provides useful and interesting information about Ireland, and showcases Ireland's rich cultural heritage and promotes Ireland as a high quality destination for tourism and education, and as a reliable and innovative business partner.
To download the publication:
English version: Ireland For You
Vietnamese version: Ireland của Bạn