Ireland supports the first Masters' in Law on State Governance and Anti-corruption at VNU Hanoi
News
02 August 2018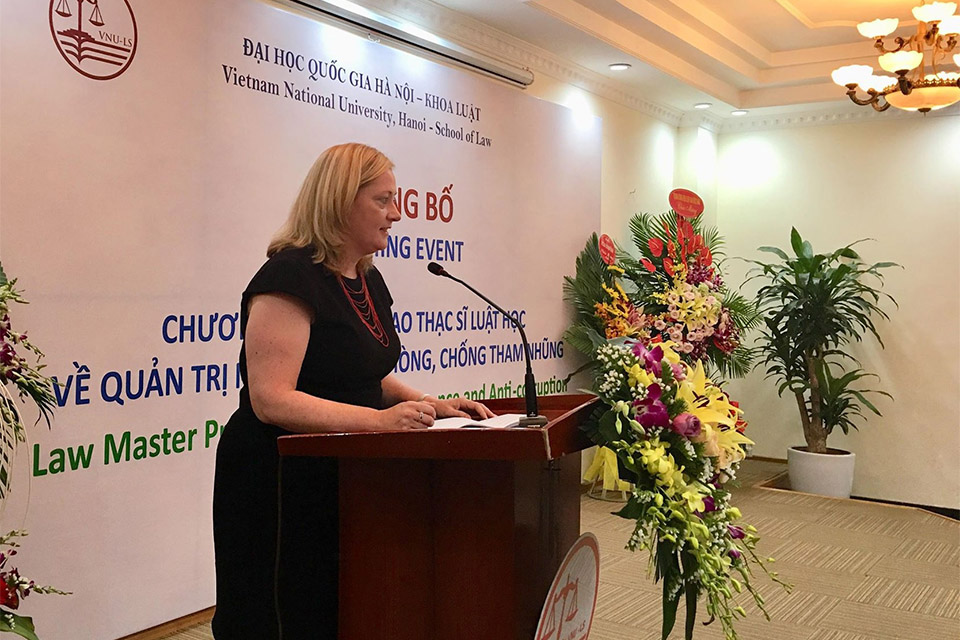 The Embassy is delighted to support the launch of the first Masters' in Law on State Governance and Anti-corruption at the Vietnam National University Hanoi (VNU Hanoi).
Ambassador Moran was pleased to join Steph Lysaght, Chargé d'Affaires of the British Embassy, and VNU Law School in giving opening remarks in support of the initiative.
The first of its kind, this training programme will be run by the VNU Hanoi School of Law, with support from the University College Cork and will commence in September 2018. The course aims to train experts on good governance and anti-corruption.
Integration of anti-corruption training into the curriculum of training and education institutions is aligned with Vietnam's Strategy on Anti-Corruption.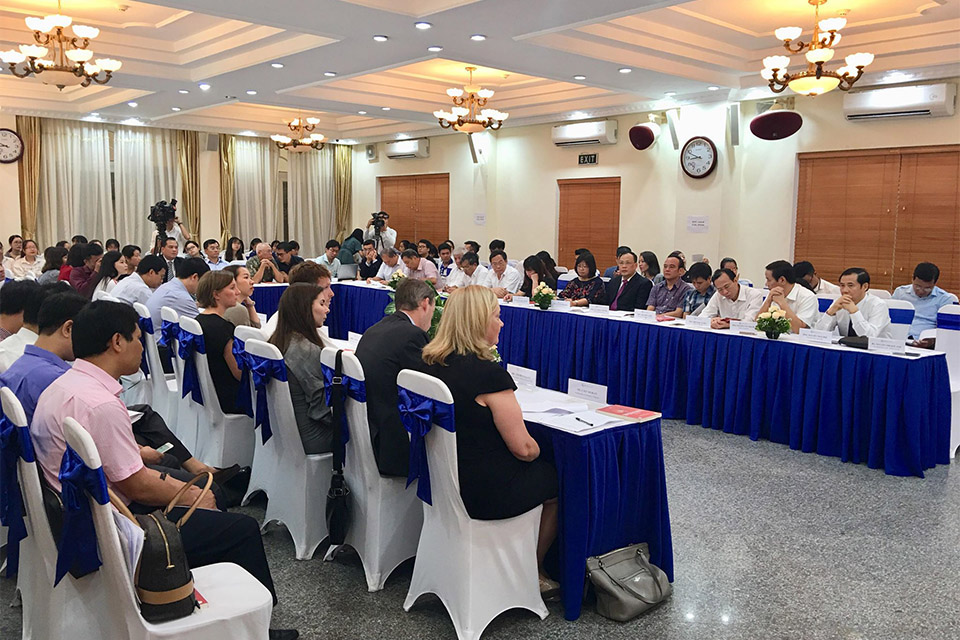 The training programme is supported under the Vietnam Ireland Bilateral Education Exchange Programme (VIBE), funded by the Irish Embassy in Vietnam, which aims to deepen partnerships between Irish and Vietnamese education and research institutions.