Regional Heads of Missions Meeting - Hanoi 2018
News
03 July 2018
Mr Niall Burgess, Secretary-General of the Irish Department of Foreign Affairs, Dr Orlaigh Quinn, Secretary-General of the Irish Department of Business, Enterprise and Innovation, and Mr Ruairí de Búrca, Director-General of Irish Aid, were in Hanoi on 28-29 May to lead the meeting of Irish Ambassadors and Heads of Mission in Asia.
The meeting gathered Heads of Mission in 15 countries in the Asia-Pacific region, and colleagues from other departments and state agencies (such as IDA, Enterprise Ireland), to discuss Ireland's strategy for closer partnership with Asian countries. Building on shared values, people-to-people relations and mutual benefits in trade are rapidly deepening and widening the relationship.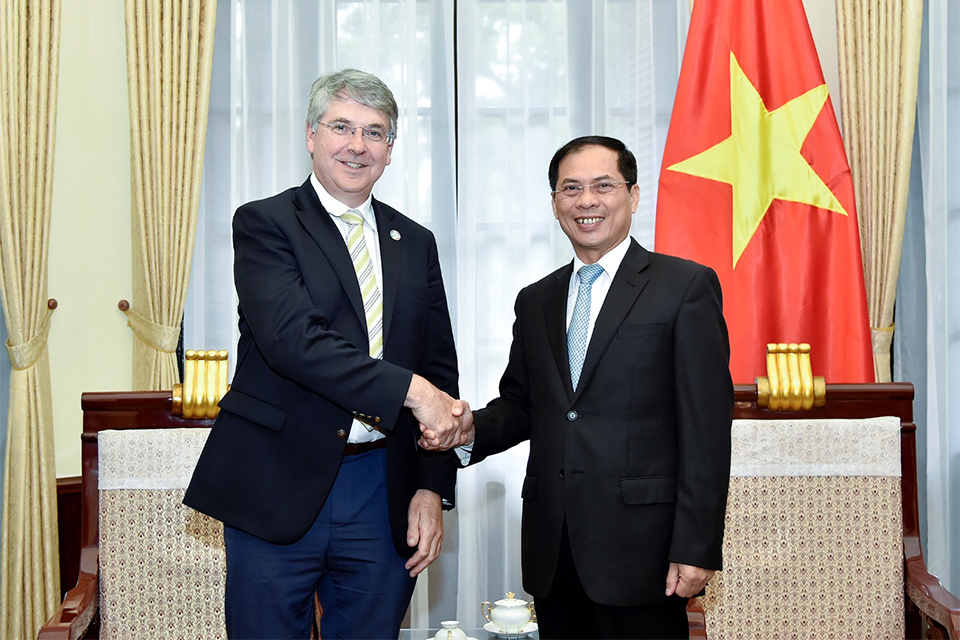 On May 29, Mr Niall Burgess was joined by Ambassador Cáit Moran and Irish Aid Director-General Ruairí de Búrca for a meeting with Vice Minister for Foreign Affairs, Mr Bùi Thanh Sơn, which discussed measures to further develop the political, development and economic partnership between Ireland and Vietnam.
Mr Niall Burgess said:
'The Asian economy is growing so fast. Ireland is looking across the world and across distances that are always shorter. The distance between Ireland and Asia is becoming less all the time. It's easier for Irish people to get to Asia and do business. It's easier for tourists from Asia to visit Ireland. Now more than ever before we are closer than we used to be'.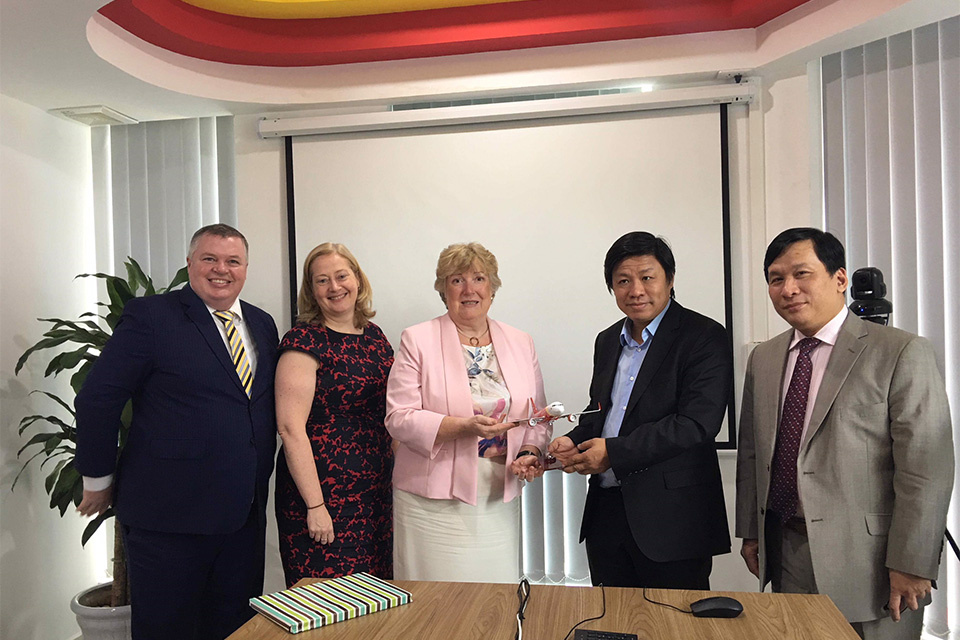 Dr Orlaigh Quinn said:
'I am very delighted to be in Vietnam. We had two very important days. I was accompanied by Ambassador Cáit Moran, and two enterprise agencies – Enterprise Ireland and IDA Ireland – to meet with [Vietnamese] companies and universities, talking about Ireland's trade strategy. There are great opportunities for Ireland to do business here in Vietnam'.