2000th Centenarian Abroad Recognised
News
25 October 2017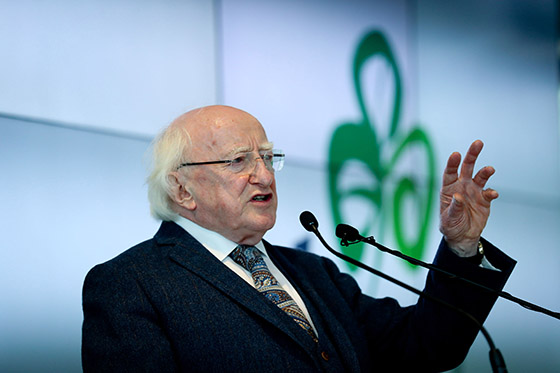 2000th Centenarian Abroad Recognised
The Centenarian Bounty is a national award made by the Irish President to people who have reached 100 years of age. All people born on the island of Ireland are eligible for the Award and upon turning 100, Centenarians can receive a letter of congratulations signed by the President accompanied by an Award of €2540. For subsequent birthdays Centenarians receive a letter of congratulations and a specially commissioned commemorative coin.
Since March 2006, Irish citizens born in the island of Ireland who have reached 100 and who are now living outside the State are eligible for the Bounty and Irish Abroad Unit in the Department of Foreign Affairs and Trade administers the Award for these Centenarians. In October the 2000th Centenarian was awarded the bounty by Irish Abroad Unit so that in total, over €5 million has been awarded by to Irish Centenarians outside the State.
Female recipients outnumber males by 6 to 1 and the eldest recipient to date was aged 108. The largest proportion of recipients comes from Northern Ireland with all the different communities and traditions represented by Centenarians. There have also been recipients from around the world, with large numbers from Britain but also from other locations in Europe, Asia, Africa and North America.
More information about the Centenarian Bounty and how to make an application.