20th Anniversary of the Luton Irish Forum
News
16 February 2018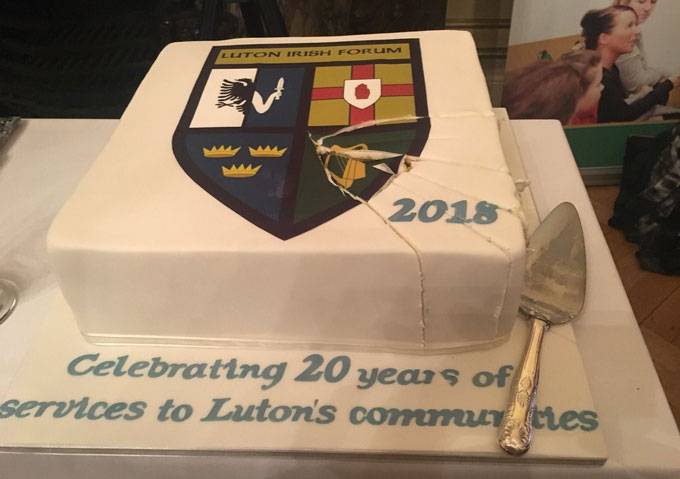 On Thursday 8 February Ambassador O'Neill hosted a reception at the Embassy in honour of the 20th anniversary of the Luton Irish Forum. After the Luton Forum Pipe Band had played the guests in and the Forum choir had sung an opening song, the Ambassador welcomed the guests and praised the welfare, elders and cultural work which has built the Forum into a vital centre for the Irish community in Luton. He also pointed to their work in building relations with other ethnic communities and considerable success in accessing funding from diverse sources, in addition to the funding the Forum receives from the Emigrant Support Programme.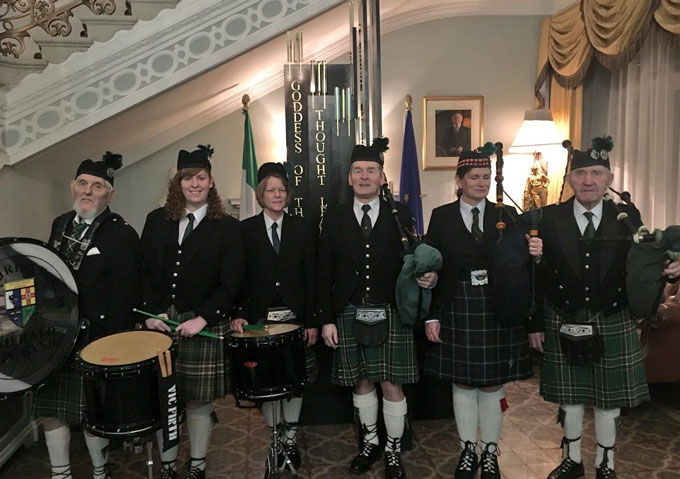 Luton Irish Forum Chair Tom Scanlon then spoke on the origins, history and work of the Forum, following which a film on the Forum was shown. Afterwards there was a presentation of a gift to the Ambassador, followed by the presentation of commemorative certificates to some founding members of the Luton Forum by the Ambassador. The Mayor of Luton, Councillor Mohammed Ayub, then spoke of the good work that the Forum does in the city, after which the High Sheriff of Bedfordshire, Vinod Taylor, presented an award to the Forum for its work. The Irish Youth Foundation (IYF) Quality award was also presented to the Forum on the night by Mark Gough, Treasurer of the IYF. Tom Scanlon then invited the Ambassador to cut an anniversary cake, following which guests mingled and enjoyed the evening.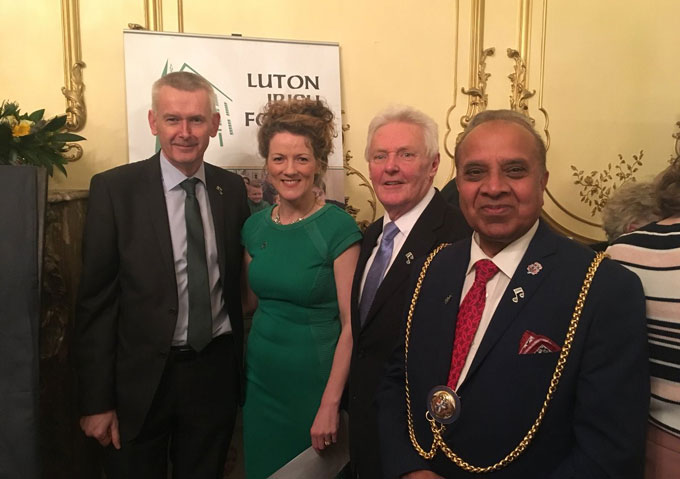 Amongst the guests present were Lord McKenzie of Luton and the Leader of Luton Council, Councillor Hazel Simmons. All told 137 attended the event, drawn from the members of the Forum and supporters, with many of those present never having been at the Embassy before.
In celebration of their 20th year the Luton Irish Forum commissioned a short film produced which tells the story of their beginning, and showcase their current services and activities.
You can view the film on YouTube here.