Ellis Island Family History Day
News
13 April 2018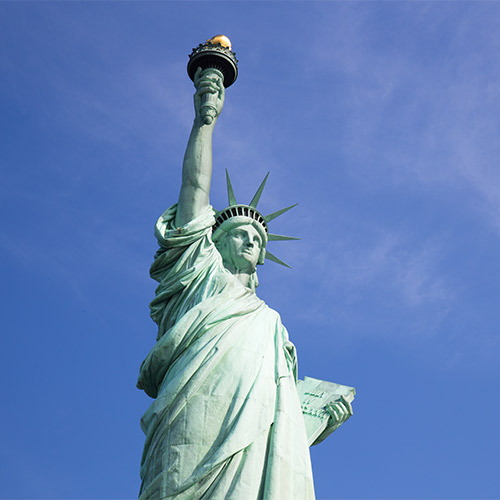 From 1892 to 1954, over twelve million people entered the United States through the portal of Ellis Island.
The first immigrant to pass through the gates of that island was Annie Moore, a 17-year-old girl from Cork, who arrived on the ship Nevada on January 1, 1892. Moore and her two brothers were coming to America to meet their parents, who had moved to New York two years earlier.
Having made her way to the top of the queue, she received a greeting from officials and a $10 gold coin, which was apparently the largest sum of money she had ever owned.
Today Annie Moore is honoured by two statues sculpted by Jeanne Rhynhart — one at Cobh Heritage Centre, her port of departure, and the other at her port of arrival. Her image will forever represent the millions who passed through Ellis Island in pursuit of the American dream.
April 17 is Ellis Island Family History Day, and a particularly resonant occasion for the Irish diaspora.
Today, about one-third of the population of the United States are descendants of those immigrants who came through that island in New York Harbour, and a huge 32 million of them - or 10% of the country's population - claim Irish ancestry.
By DeFacto - Own work, CC BY-SA 4.0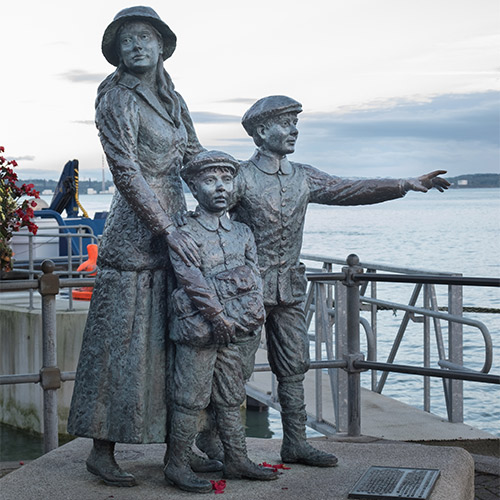 From politics and industry to the worlds of arts and sports, Irish emigrants and their descendants have become leaders in their communities across America, tracing their heritage back generations, and in many cases through the gates of Ellis Island.
More than anything though, the Irish have contributed to a special Irish-American culture and heritage which is evident across the United States.
Ellis Island ceased to operate as an immigration centre in 1954 and in 1965, President Lyndon Johnson declared Ellis Island part of the Statue of Liberty National Monument and starting in 1984, Ellis Island underwent a major restoration, the largest historic restoration in U.S. history.
The $160 million dollar project was funded by donations made to The Statue of Liberty - Ellis Island Foundation, Inc. in partnership with the National Park Service. The Main Building was reopened to the public on September 10, 1990, as the Ellis Island Immigration Museum. With the completion of the Peopling of America Center® on May 20, 2015, and the entire story of American immigration being told, the museum was renamed the Ellis Island National Museum of Immigration. Today, the museum receives almost 2 million visitors annually.
In celebration of Ellis Island Family History Day the Ellis Island Foundation has instituted the "Ellis Island Family Heritage Awards" which are given annually to a select number of Ellis Island immigrants or their descendants who have made a significant contribution to the American experience. More information on the awards and on Ellis Island.
If you're interested in tracing your Irish heritage, initiatives such as Ireland Reaching Out, which is funded by the Emigrant Support Programme, can help you find out more information.