Irish Educated, Globally Connected Event
News
04 July 2018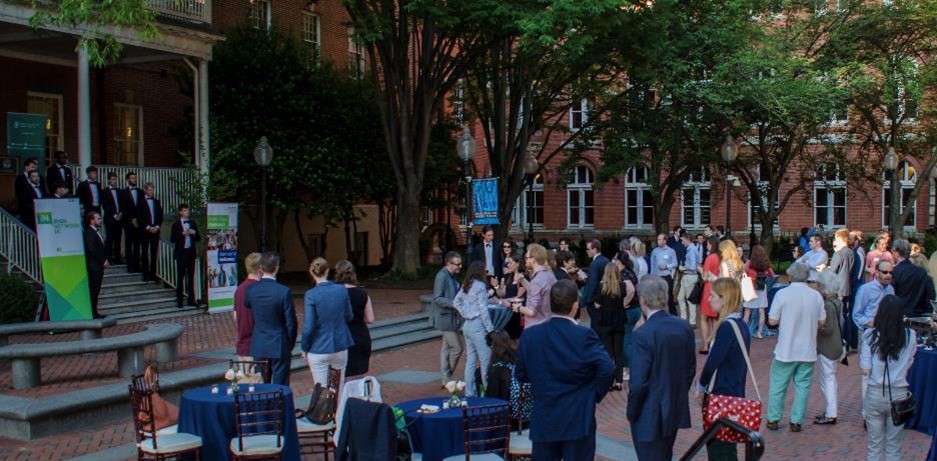 On Monday 4 June, the Embassy of Ireland in Washington DC partnered with Irish Network DC, Enterprise Ireland and the Georgetown Global Irish Studies initiative to host a networking reception for alumni and prospective students of Irish Higher Education Institutions at the splendid location of Georgetown University.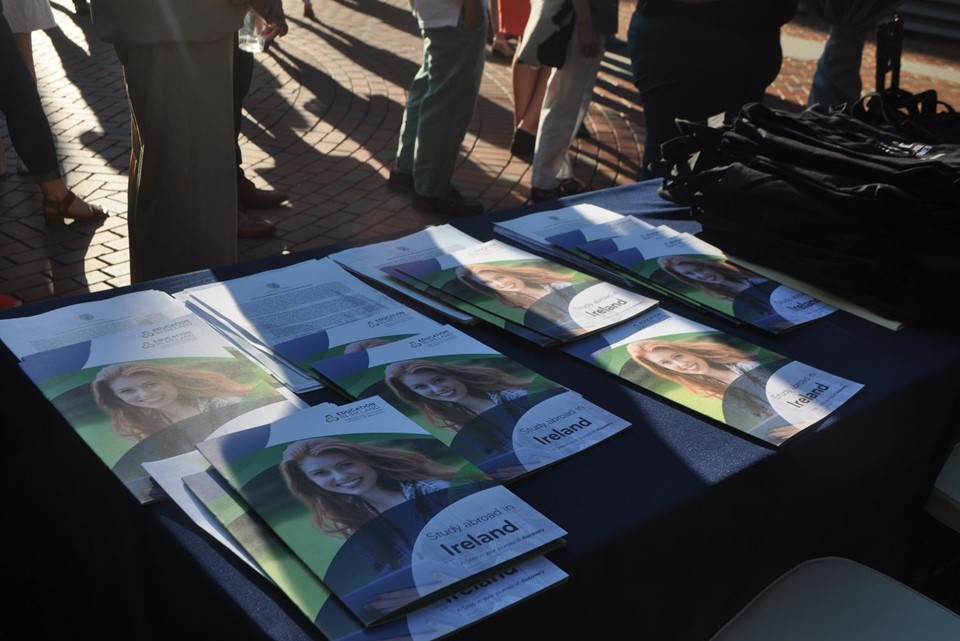 The event had two objectives - engaging alumni from all Irish HEIs and promoting Ireland as a destination for prospective students considering studies abroad. The Embassy worked with the alumni offices of each of the HEIs to maximise outreach to alumni in the wider DC area.
The event, which attracted almost 150 alumni from a dozen institutions, was addressed by Ambassador Mulhall, Isobel Murray, chair of Irish Network DC, and Professor Gerard Mannion at the Dahlgren Quadrangle, a historic location at Georgetown University at which no fewer than 14 US Presidents have spoken!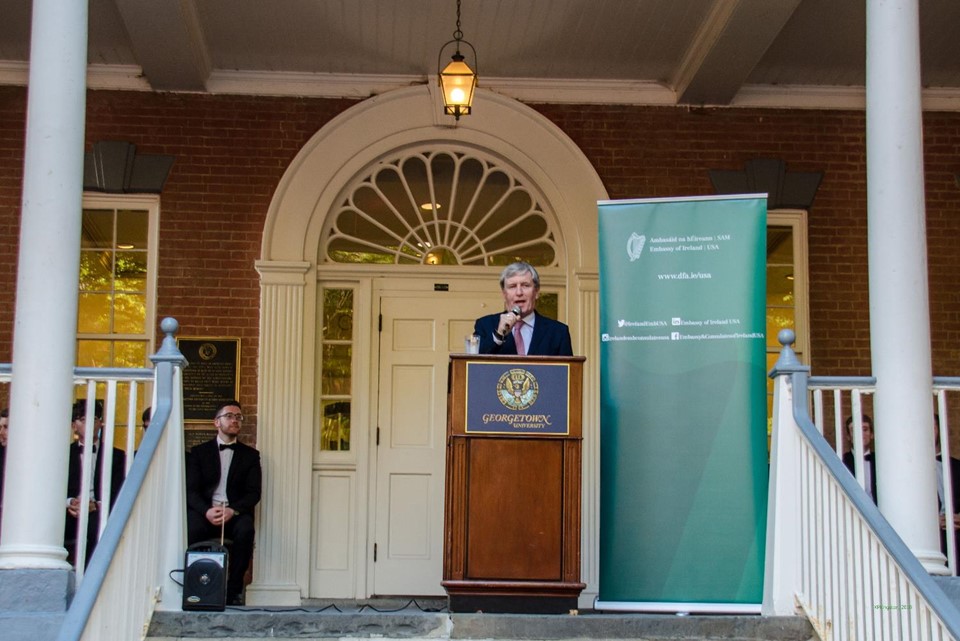 During his remarks, Ambassador Mulhall highlighted the many advantages for US students of studying in Ireland, including that Ireland is in the top ten study abroad destinations for US students, welcoming over 70,000 in the past decade. He also described how education is one of Irelands "great gems" with the country renowned for innovation, creativity and collaboration and noted that, with the youngest population in Europe and increasingly one of the most international, Ireland had a vibrant social scene to match.
The event also included very popular performances by the award winning acapella groups "The Trinitones" and "The Georgetown Chimes" who provided fantastic entertainment for our guests. The collaborative approach used in planning the event provides a model which the Irish Abroad Unit hopes to build on in engaging Irish alumni across the world.