Minister of State Cannon visits Australia and New Zealand
News
25 June 2019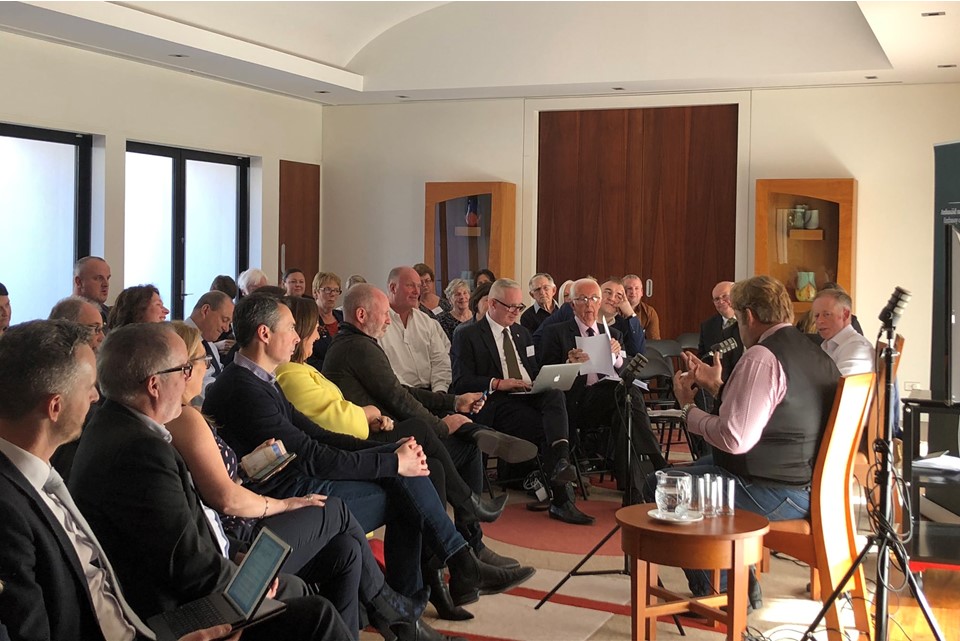 Minister of State Cannon leads a consultation on Ireland's diaspora policy in Canberra, Australia
Minister of State for the Diaspora and International Development Ciarán Cannon T.D. has recently completed an extended visit to New Zealand and Australia. During his 10 day trip the minister of state met with Irish community groups and with local dignitaries in Aukland, Sydney, Canberra, and Melbourne.
In New Zealand Minister of State Cannon visited Ireland's newly opened Embassy in Wellington, guided by ambassador Peter Ryan. Trade was also a focus of the visit; In Melbourne he joined Ambassador Breandán Ó Caollaí to celebrate the opening of Entreprise Ireland's new local office, while in Sydney he met with the local chamber of commerce.
Over the course of the trip, Minister of State Cannon hosted a series of public meetings as a part of the public consultation on Ireland's new dispora policy. In order to inform the new policy which is due to be published in early 2020, the Government has been seeking the views of diaspora communities around the world on how Ireland's engagement with our diaspora should evolve and develop.
The Minister of State also met with representatives of the Pacific Island Nations to discuss common interests and to reemphasisie the strong friendship felt between Ireland and our fellow Island states.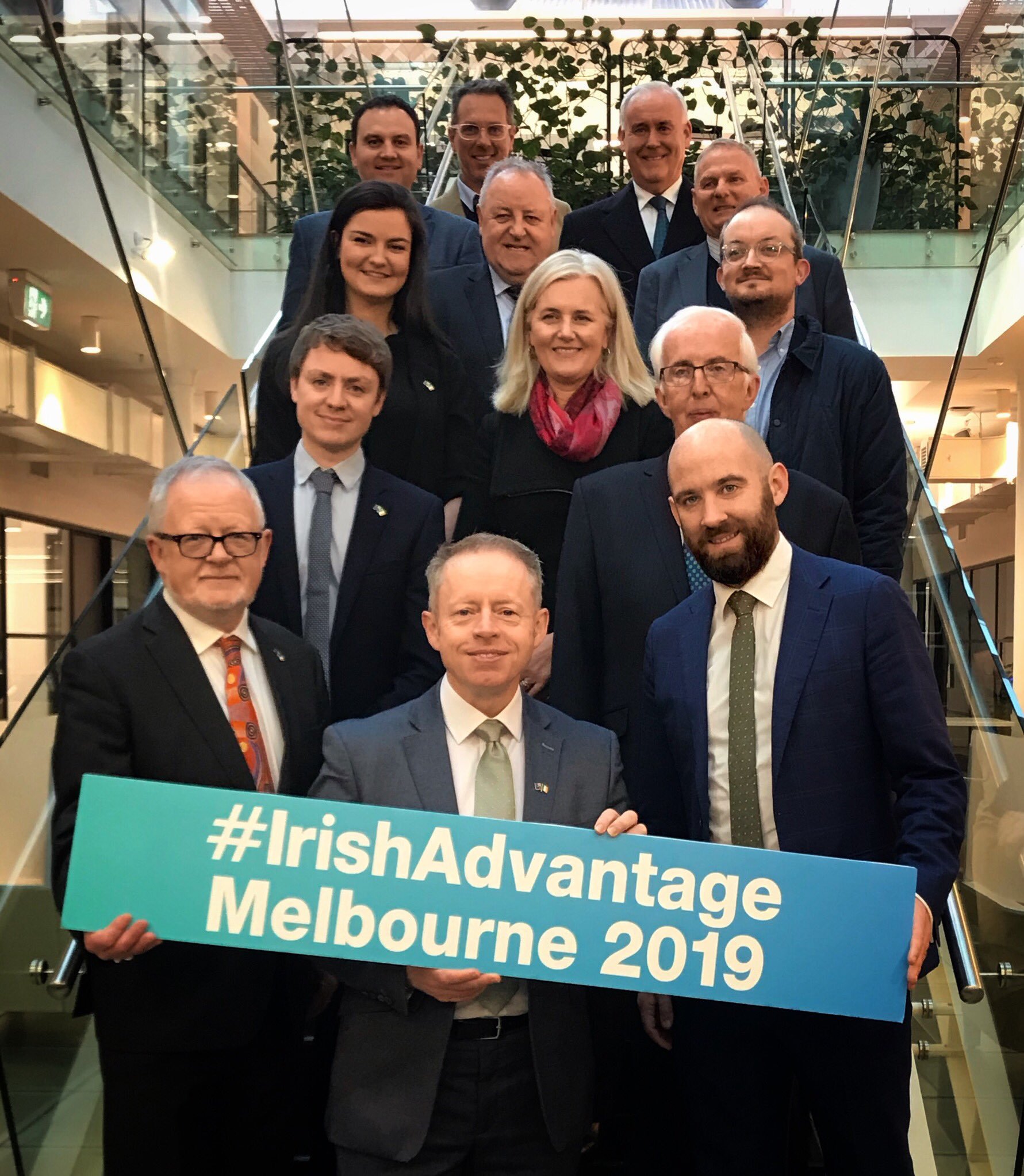 ‌Minister of State Cannon joins Ambassador Ó Caollaí at the opening of the Enterprise Ireland office in Melbourne