Pride 2019
News
27 July 2019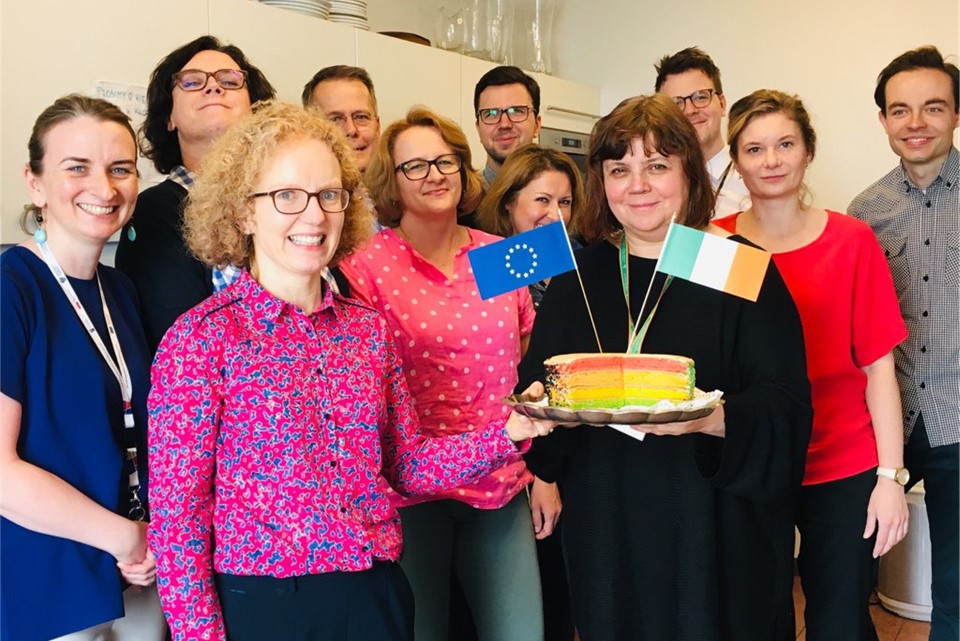 Ireland's Embassy in Warsaw, Poland marks International Day Against Homophobia, Transphobia, and Biphobia
land's diplomatic network around the world has been holding a range of events to mark Pride Month 2019. This global festival celebrates sexual and gender diversity, and draws people together to stand against continuing discrimination and violence towards members of the LGBTI+ community.
From New York to Sydney, Ireland's embassies and consulates were eager to join the Pride celebrations. The Irish diaspora has also been well represented, with Irish groups playing a prominent role in many festivals.
Working to ensure that the rights of LGBTI+ people are respected everywhere is a central element of our country's international engagement. In 2019, Ireland was proud to join the Equal Rights Coalition (ERC), an intergovernmental coalition dedicated to the protection of LGBTI+ people.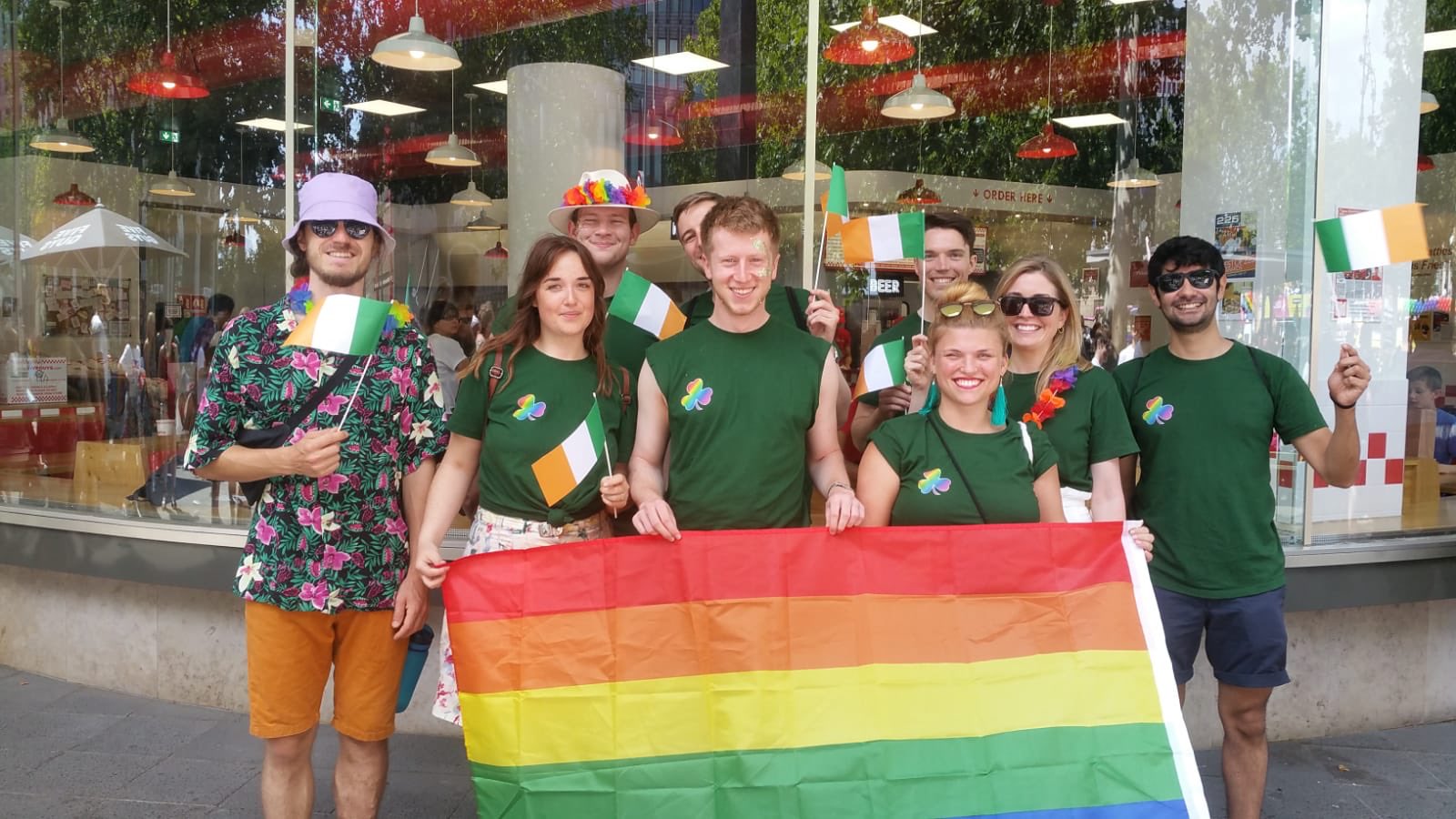 ‌Ireland's embassy in Berlin, Germany takes part in Pride festivities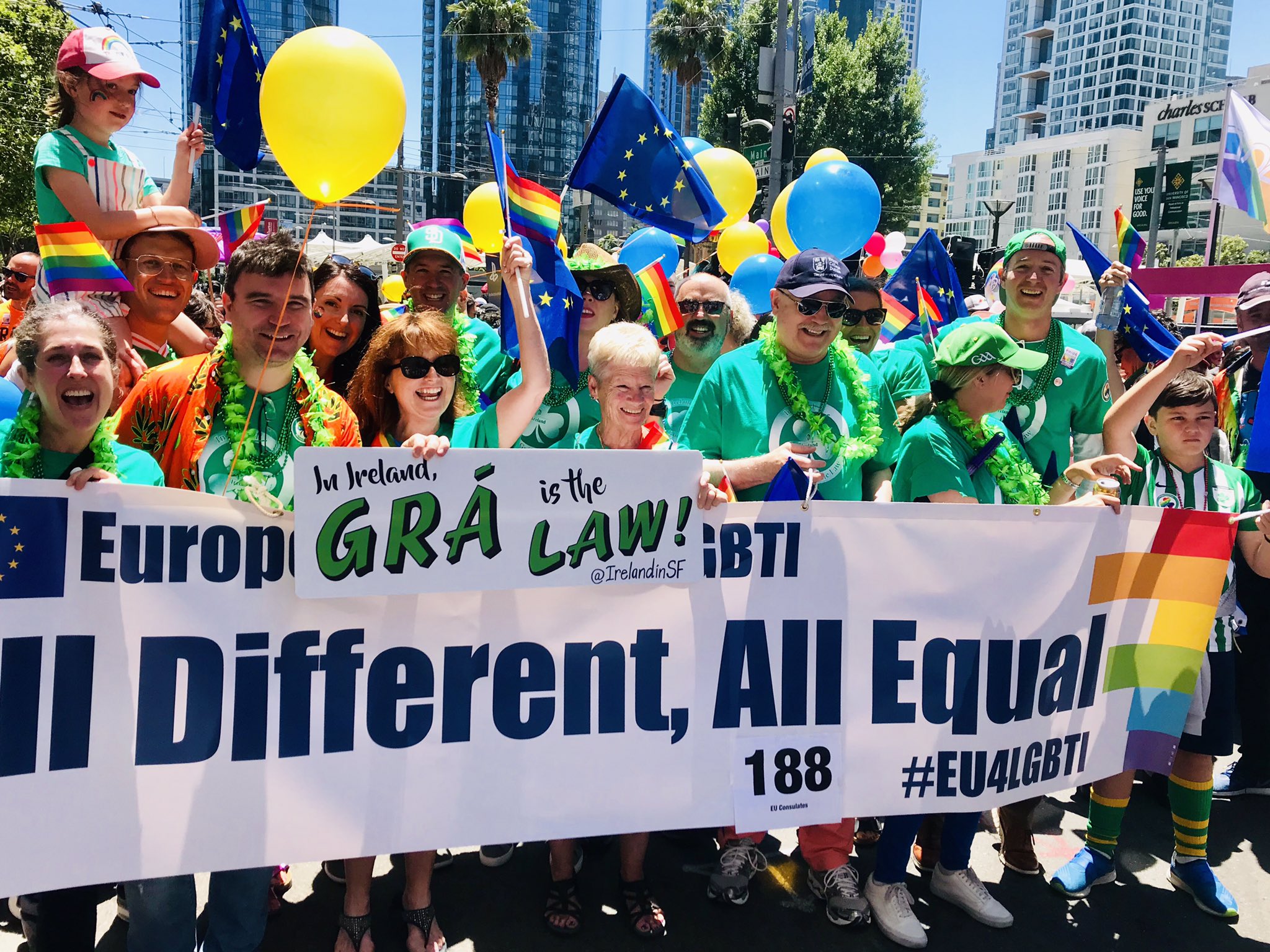 ‌The team at Ireland's Consulate in San Francisco, USA join the celebrations