Sláinte 2020
News
24 April 2020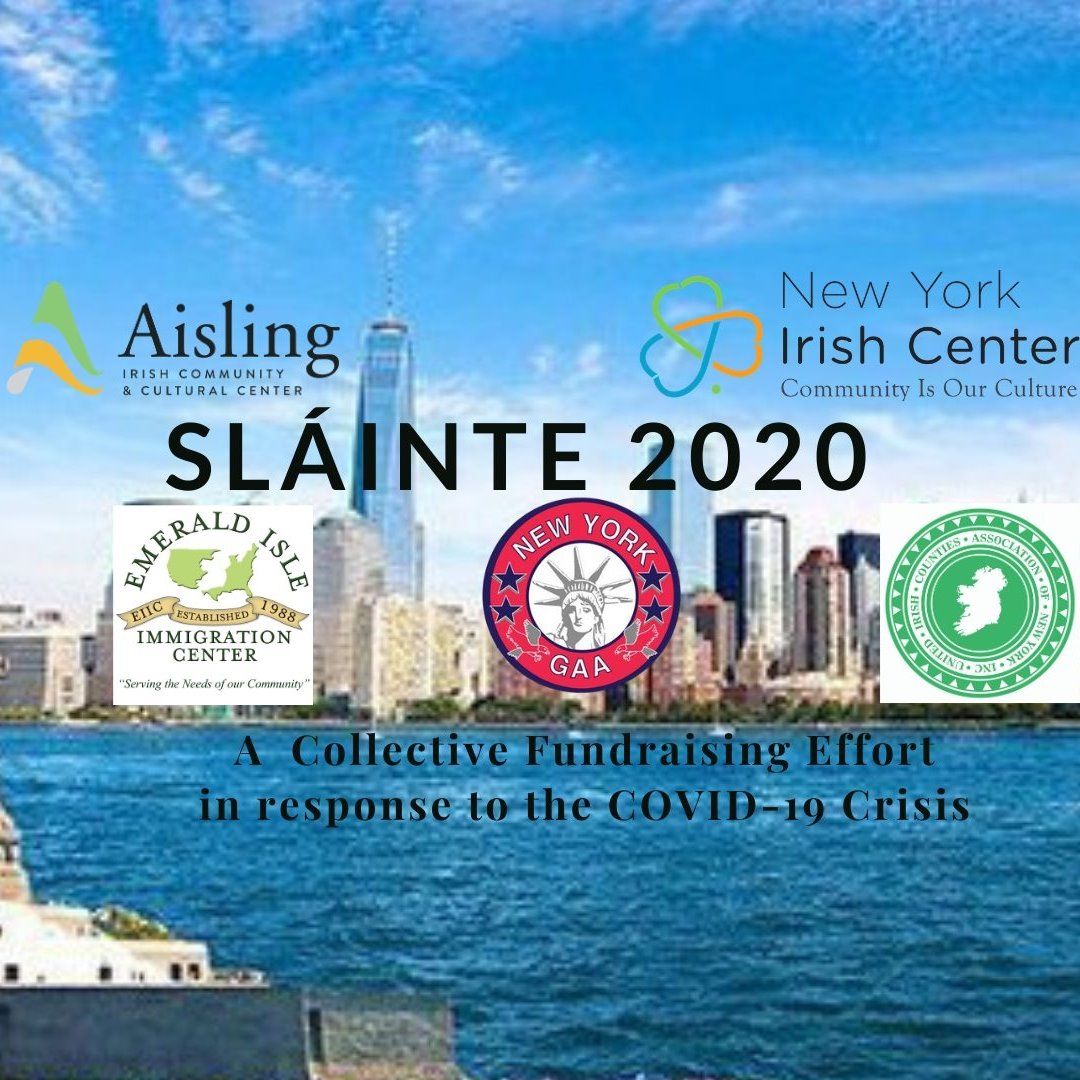 Sláinte 2020
By Frank Brady
Against the backdrop of impending economic upheaval for the Irish community in New York, Sláinte 2020 was launched on April 17th to harness the collective reach of long-established Irish organizations to assist individuals and families affected by the COVID crisis in the tri-state area.
The partnership consists of five not-for-profit organizations that have solid reputations, good track records, and are respected and trusted in the Irish community: The Emerald Isle Immigration Center, New York GAA, United Irish Counties Association, Aisling Irish Community Center and New York Irish Center. It is hoped that this initiative will be generously supported by the large network of civic and social organizations with close ties to the Irish community.
Sláinte2020.org is already making an impact in New York – the community is responding generously to its appeal, applications for assistance are being processed and links to employment opportunities are being updated regularly. While this is a good start, the volume of applications received to date indicates that there is a great need for support in the Irish community and we expect this to increase.
The partnership is acutely aware of the scope and size of the task at hand noting, "We want to keep our communities together and support them by alleviating some of the stress and anxiety during this time of uncertainty and upheaval. No one organization can do it alone, but by joining forces and working together we hope to make a meaningful difference in the lives of those in our community who most need assistance."
Perhaps the essence of this unique initiative is best captured by that wonderful expression in Irish, 'Ní neart go cur le chéile' – There's no strength without unity.
For more information, please visit www.Sláinte2020.org
Frank Brady is a member of the New York GAA and the Leitrim Society of New York