The Irish in Japan
News
18 July 2017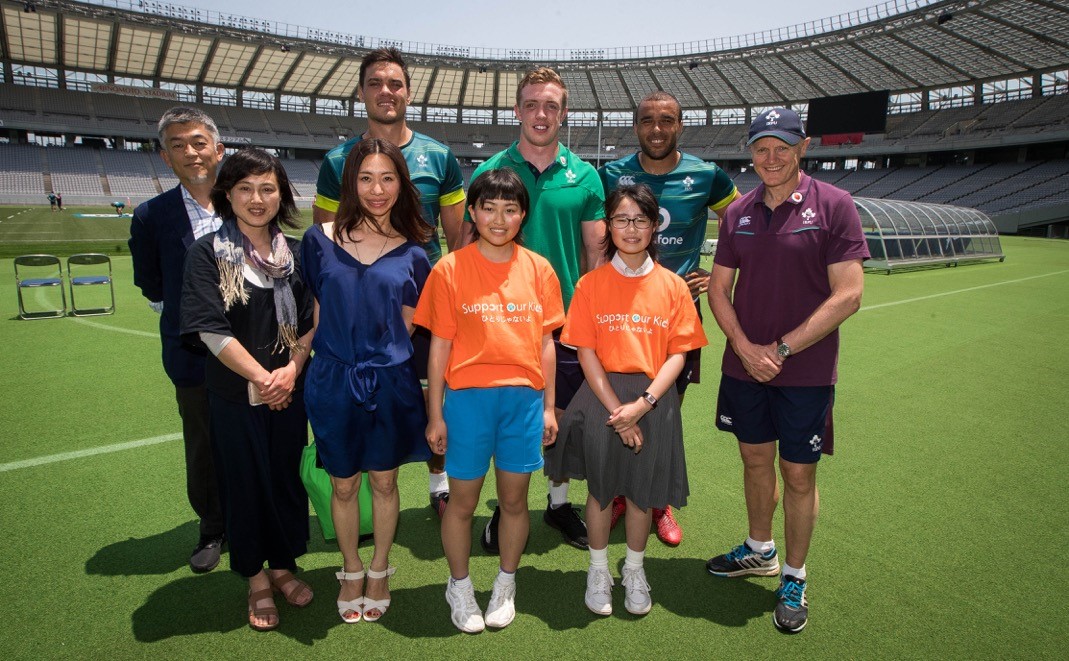 The Irish in Japan
Few occasions bring the overseas Irish community together like an opportunity to watch the national team in action, and the visit of the Irish rugby team to Japan in June 2017 was no exception. The team played and won two tests while in Japan, on 17 June in Shizuoka and 24 June in Tokyo, and on both occasions about 30,000 people turned out to cheer the sides on.
With 11 first team Irish players on Lions duty, some had predicted that the weakened Irish side might be vulnerable to a Japanese team which likes to play at high-tempo, and susceptible to error or fatigue in the energy-sapping heat and humidity of Japan's early summer. Luckily, at least for those of us in green, that didn't turn out to be the case, and the young Irish squad wrapped up two convincing victories, 50-22 and 35-13.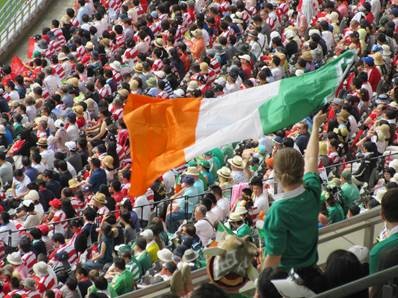 IRFU Head Coach Joe Schmidt was anxious to clock up all-important game time for some of Irish rugby's promising young stars, and both the management and players acquired crucial first-hand experience of what will await them when they return for the Rugby World Cup in 2019. The visit, which was many months in the planning, took on an added significance when Ireland and Japan were drawn together in World Cup Group A, and both sides will have learned much about their tournament opponent. Based on the ruthless on-field performance of the Irish team, and the off-field passion of the fans, everyone can look forward to a great match and raucous atmosphere when the competition comes around.
The team were exceptionally generous with their time during their visit to Japan, taking time out to meet with the Irish community at an eventrun by Irish Network Japan in Tokyo, and linking up with the Support Our Kids charity, which aids survivors of the 2011 Great East Japan Earthquake, and with whom the Embassy has a close relationship. Five children will travel from Japan to Ireland this summer to take part in a two week homestay programme, the aim of which is to build their confidence and inspire them to become the next generation of leaders in their communities.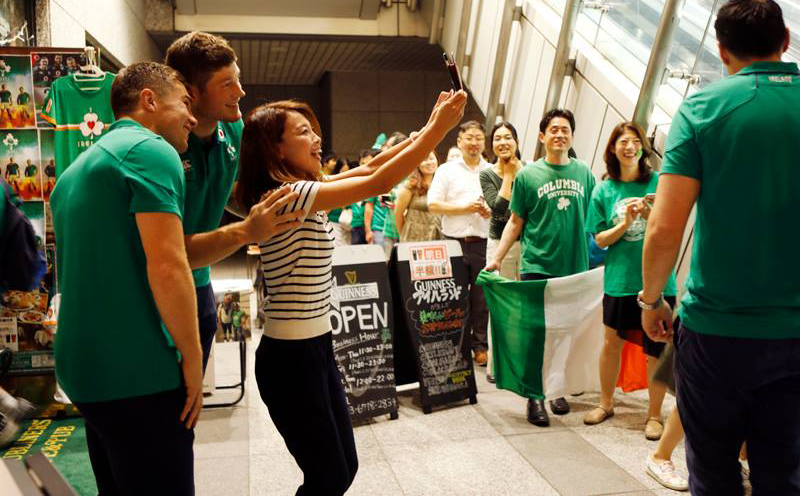 In Japan, the Irish community is relatively small – numbering around 1,300 – but very active. Team Ireland is blessed with a dedicated fan base of Japanese people who adore Irish culture, music and spirit, and there are, of course, also large numbers of the 'hyphenated Irish', such as the American, British and Australian-Irish who don the green jersey on big occasions such as these. The tour was another highlight in a year in which Irish community relations have gone from strength-to-strength, with a massively successful I Love Ireland Festival, which attracted over 100,000 people over two days, and a record-breaking 14 parades across Japan for St. Patrick's Day. On the evidence of the first six months of 2017, the future might be very green indeed.
To stay in touch with the Embassy and learn more about what we do, like us on facebook.com/irelandinjapan and follow us @IrishEmbJapan