GreenLight: Atlanta Consular Region
News
22 November 2023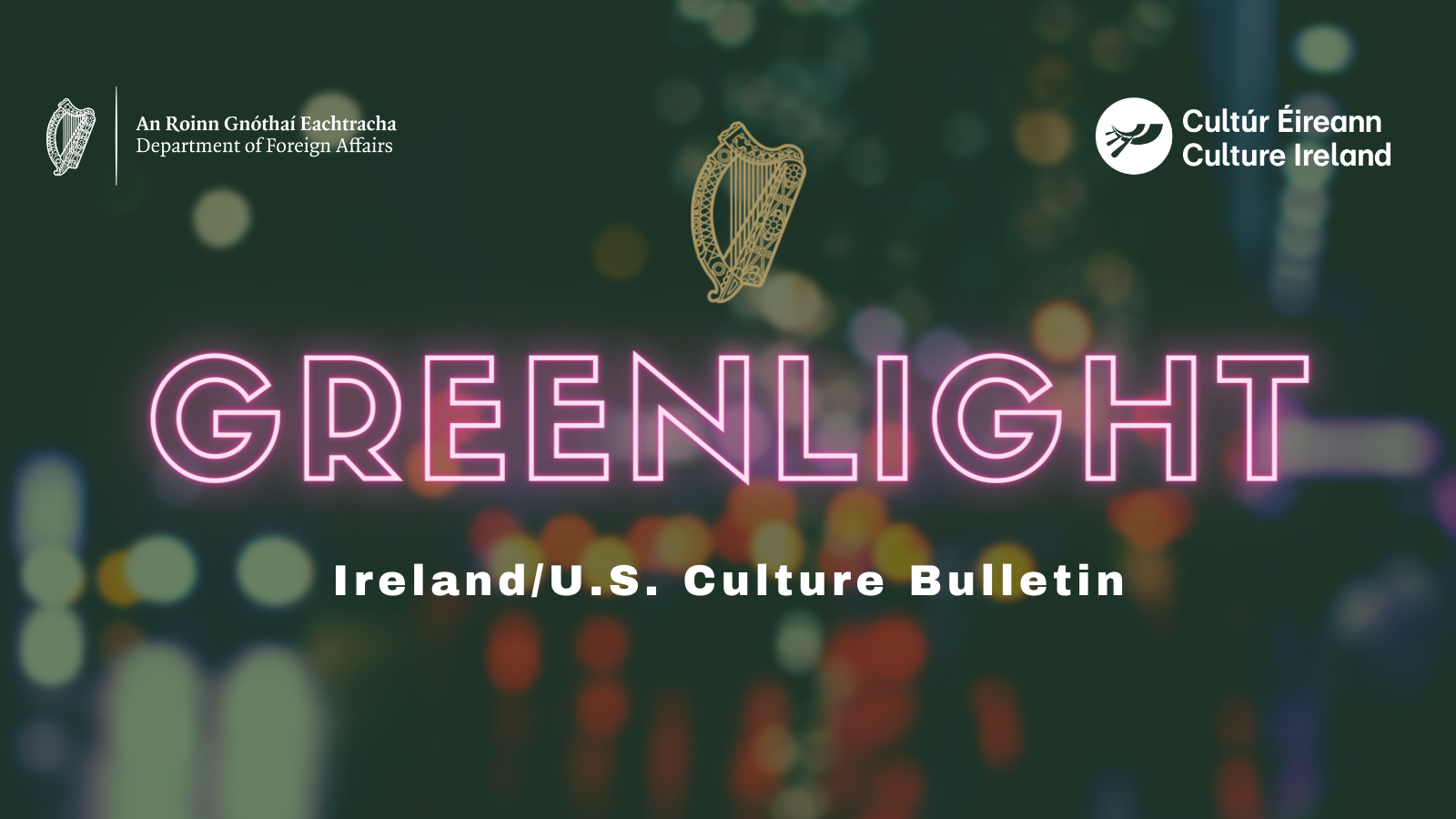 As featured in the DFA/Culture Ireland GreenLight Bulletin, find below a selection of Irish cultural events taking place in Atlanta and the Southeast states of Georgia, Kentucky, North Carolina, South Carolina and Tennessee.
Subscribe to the GreenLight Bulletin Mailing List.
Presentations/performances/events supported by Cúltur Éireann/Culture Ireland are denoted with an asterisk*. Learn more about Culture Ireland funding.
---
until Dec 15: Atlanta-based Emory University has launched Chercher: The Interactive Index to the Letters of Samuel Beckett in Public Archives, a new website to aid scholars in researching the author's correspondence. An exhibit Selections from the Samuel Beckett Collections will be showing at the Emory Rose Library until December 15.
27 Nov: The 25th Anniversary tour of The Lord of the Dance will be at Atlanta Symphony.
29 Nov - 24 Dec: Gather the entire family at the Theatrical Outift Atlanta (fun fact: Artistic Director Matt Torney from Belfast) for a new holiday theatrical tradition – A CHRISTMAS STORY live on stage! Come see this beloved Christmas story live on stage for a night filled with madcap humor, unforgettable characters, and the true warmth of the holiday season.
15-23 Dec: Arís Theatre is proud to present a first for Atlanta: a Christmas Panto! Cinderella, written by Karl Harpur and directed by John Ammerman, will be showing at the Academy Theatre in Hapeville GA. This Christmas tradition from across the pond is one for the whole family, and all ages. Tickets available soon. Learn more here.
21-22 Dec: Celtic Woman: A Christmas Symphony will be at Atlanta Symphony.
---
The Atlanta Irish Language Study Circle continues to meet 7-9pm the second Thursday of every month at Emory Clairmont Campus SAAC. To learn more, please email atlanta.irish.learners@gmail.com