September 2021 Newsletter
News
31 August 2021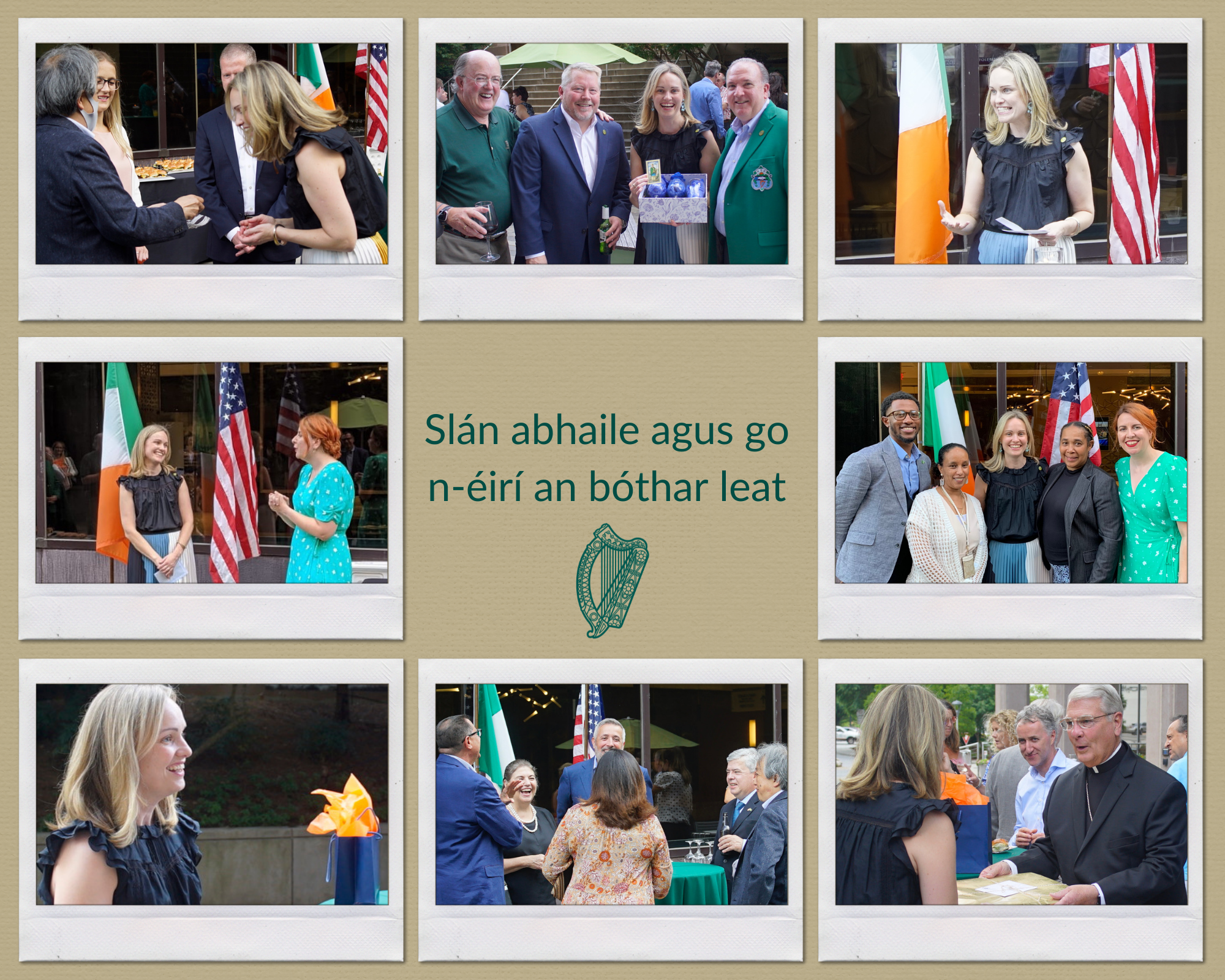 Consul General O'Floinn's farewell celebration.
Catch up on the latest news and events from the Consulate General of Ireland in our September edition. It is available here.
In this month's newsletter, Consul General Ciara O'Floinn shares her final message as Consul General of Ireland in Atlanta and thanks you for your warm welcomes, hospitality and encouragement. She has touched the lives of many while here and we wish her well as she takes up a new role at the Department of Foreign Affairs HQ as Director for Latin America and the Caribbean.
You can subscribe to our newsletter here.