Screening of Playback X DIFF
News
14 April 2021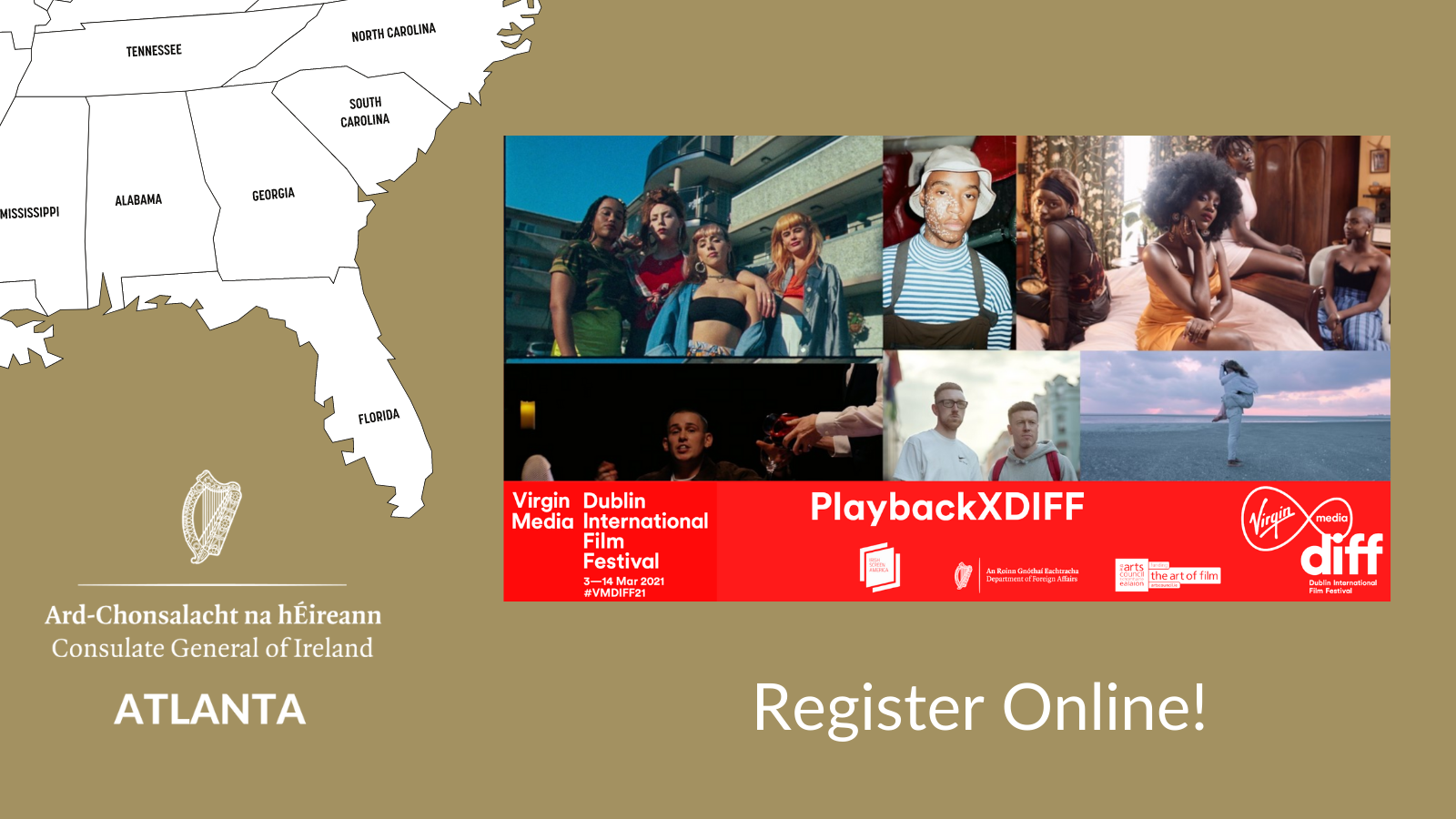 Playback X DIFF: Irish Hip Hop & R&B Presented by Virgin Media-Dublin International Film Festival
The Consulate General of Ireland in Atlanta and Irish Screen America partnering with Virgin Media Dublin International Film Festival are delighted to bring you a dynamic programme of the best contemporary Irish Hip Hop + R&B music videos in Ireland today.
Curated for the 2021 Festival by producer Michael Donnelly V and musician Erica Cody, 'Playback X DIFF' presents 12 music videos alongside specially-recorded interviews with the featured film directors and music artists. This project showcases the vibrant, energetic creativity of the talents involved and gives them a platform to discuss their process, style and collaborations.
Please note: this film contains strobe effects and flashing lights. Viewer discretion is advised.
Irish Hip Hop and R&B bands featured in this program include:
• Mango X Mathman (Feat. Irena Drezi)
• Biig Piig
• Kojaque
• James Vincent McMorrow
• Tolu Makay
• Loah & Bantum
• Gemma Dunleavy
• Jafaris
• Rejjie Snow, Snoh Aalegra & Cam O'Bi
The film is available for screening on 20 April from 8.00pm ET for viewers across the US Southeast - Florida, Georgia, North Carolina, South Carolina, Mississippi, Tennessee and Alabama for 7 days only!
Register online by clicking here!