The Quiet Girl (An Cailín Ciúin) Film Screenings in the US Southeast
News
02 March 2023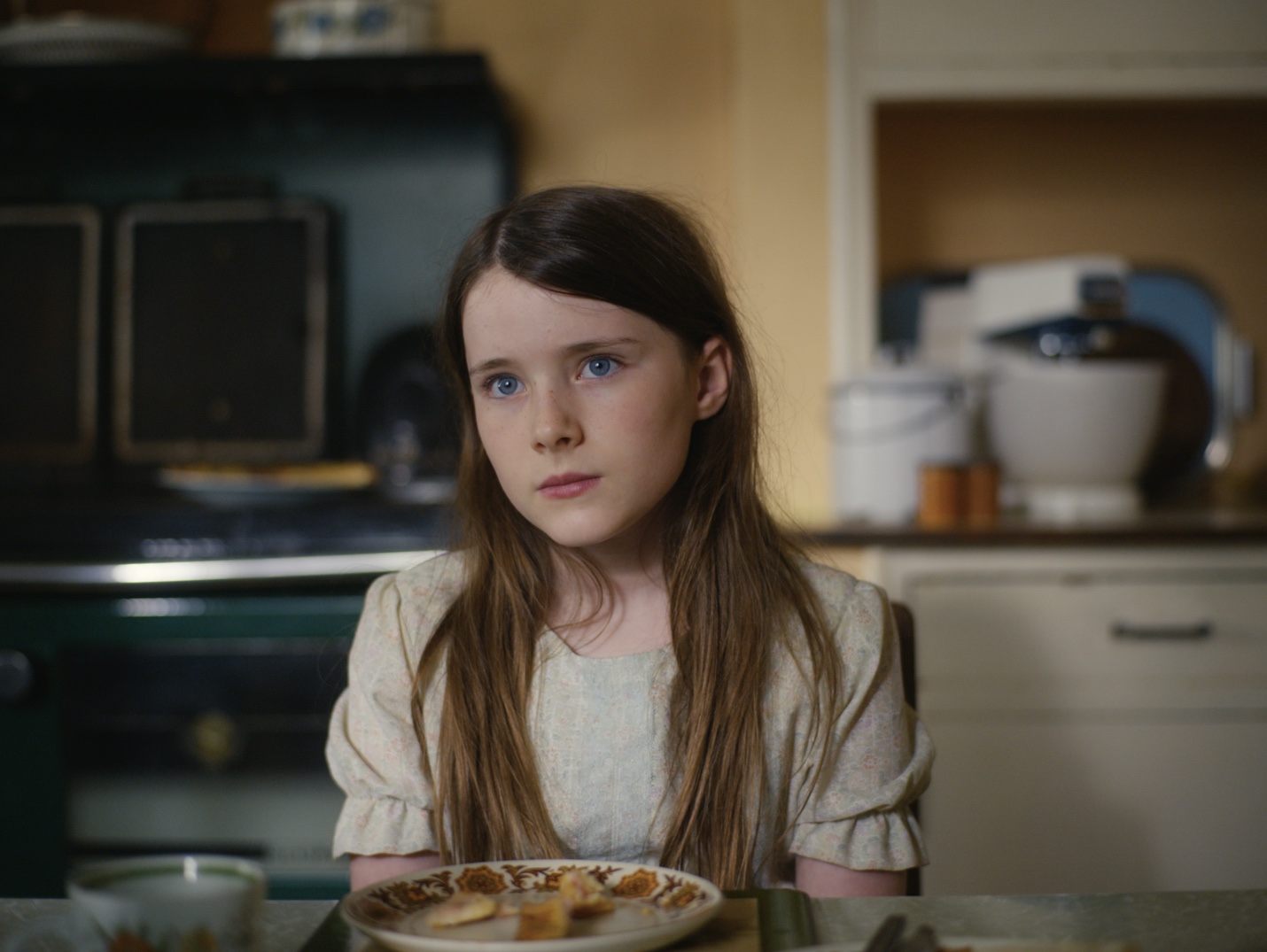 A still from The Quiet Girl (An Cailín Ciúin) film
The Quiet Girl (An Cailín Ciúin) —the first Irish language film to receive an Oscar nomination—will be showing at select cinemas in the Southeast region from March 9th.
Set in rural Ireland in 1981, nine-year-old Cait is sent away from her overcrowded, dysfunctional family to live with foster parents for the summer. Quietly struggling at school and at home, she has learned to hide in plain sight from those around her. She blossoms in their care, but in this house where there are meant to be no secrets, she discovers one painful truth.
Starring Catherine Clinch, Carrie Crowley, Andrew Bennett, Michael Patric, Kate Nic Chonaonaigh, and Joan Sheehy, the film is based on the novella Foster by acclaimed Irish writer Claire Keegan. The film, directed by Colm Bairéad, is a must-see, and has been receiving outstanding reviews far and wide in the US since its release late February.
On March 12, we'll be rooting for it and An Irish Goodbye, The Banshees of Inisherin, Paul Mescal and all of the 'green wave' who are up for an Oscar this year—a record-breaking 14 nominations.
---
List of confirmed screenings in the US Southeast for The Quiet Girl from March 9th
Please check the respective webpages for show times and ticket information
| | |
| --- | --- |
| | Atlanta, GA |
| | Athens, GA |
| | Lexington, KY |
| | Charlotte, NC |
| | Chapel Hill, NC |
| | Durham, NC |
| | Asheville, NC |
| | Winston-Salem, NC |
| | Columbia, SC |
| | Franklin, TN |
| | Nashville, TN |