Generation Green: Liam Costello, 18
News
10 March 2021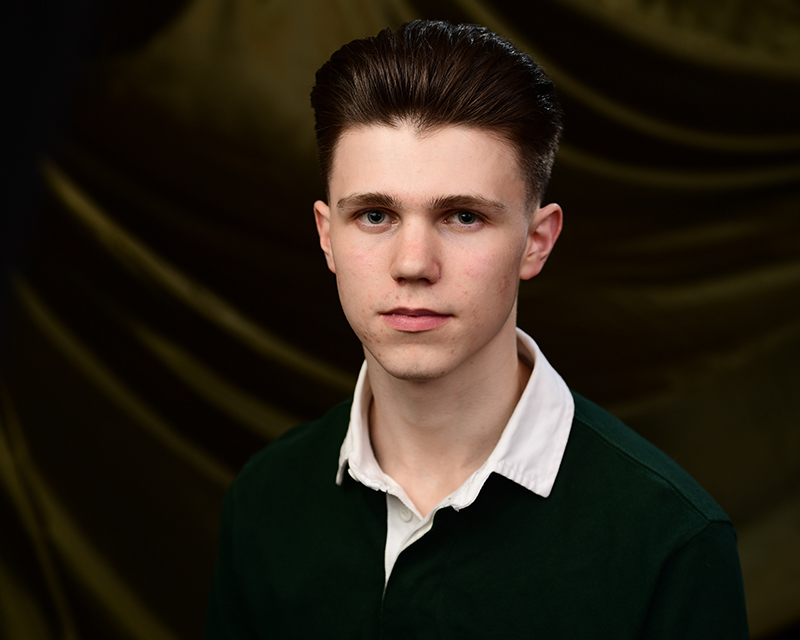 2018 and 2019 Irish Dancing World Champion
Irish Ancestry
All four of my paternal great-great-grandparents came to Australia from Ireland.
Irish Dance
Dancing has completely shaped me into the person I am now and is the way that I connect with Irish culture. I was hooked from the moment I first saw Irish dancing live, one night at a Christmas concert at Sydney's Carlingford School Of Dance, after starting Jazz Dance when I was six. I was so inspired that I started watching videos of the steps throughout the school holidays and teaching myself. I knew my family had Irish connections because my last name is Costello, but I mostly started learning for fun.
You have to be quite fit to be an Irish dancer: it takes a lot of power and strength to keep lifting your legs up without moving your upper body or arms at all, which is the core technique.
If I don't warm up enough I can land badly and be injured, so it requires the discipline of an athlete. Your body needs to be really flexible to sustain the hard jumps and long kicks throughout a performance, which is basically a split with one foot on the ground and the other right up by your face. When you get it just right it feels just like floating.
The Irish dancing community centres around competing. All the preparation and training comes together when I'm on stage. The scene is flooded with lights; girls are dressed up in glamorous, brightly coloured dresses and wear theatrical makeup; the guys are in full suit jackets and vests with their hair styled. Performing is the pinnacle of all that work and the intensity is really addictive.
Back To My Roots
Becoming devoted to Irish dance culture made me even more interested in finding out more about my family heritage and connection to Ireland. It is amazing to think that one of my ancestors, Maurice Ryall was only 17 when he emigrated to Australia in 1864 for a new start in life. He was a farmer from the village of Glanworth in County Cork who voyaged on the Queen of the East with his young sister Mary, a 13 year-old house servant.
I can relate this back to my own journey back to my ancestral homeland.
Maurice travelled all the way to Australia, then I made the same trip back to Ireland in dramatically different times 150 years later.
It is crazy to think of a young boy crossing the world by sea at 17 on his own, not to mention taking care of a younger sister as well. Obviously he lived in a completely different world. I'm so lucky to get the constant support of my whole family, who have always traveled by my side.
I was quite shy when I was younger, and didn't talk to my own dance classmates much - but competing, traveling, meeting Irish people and being immersed in dance culture has helped boost my confidence as I've gotten older. A global community from Canada, Australia, the UK and US flock to Ireland and come together to dance there. I have started to have fun socialising and talking to more people, especially the Irish, who are probably the coolest people I have ever met. They are fun, energetic and very social. They love a bit of a chat, so they're a lot more talkative than me! Now I usually celebrate St Patrick's Day by performing for the public in pubs, nursing homes and hotels, here and in the UK.
Ireland to me means beautiful open space where there are no buildings - just skyline and the sweep of the landscape. For me, a dream day would be a visit to one of Ireland's beautiful hilly spots or mountains, with large green fields by the seaside. I could be tempted to dance if I had the right music playing, but it would be nice to just relax there.
Competing Around The World
After years of formal training, I won my first National Championship in 2012 and got feedback telling me, "wow, you have to go to 'the Worlds'" - the highest level of competition, the World Championship. I flew over to the UK to train at the McGhan Lees Dance Academy in England, started to compete internationally, and went to my first World Championship in Boston. I worked my way up from 13th place and started to win major championships. People thought, 'Oh there's a kid from Australia who is coming up', which is quite random because you don't see it every day.
In 2018 I won my first World Title, then won it again in 2019. Obviously I wanted to win again this year because I'd love to nail the trifecta! I was going to compete, then travel around Ireland for the first time with my family. Since the outbreak of Covid-19 this year's World Championship has been cancelled, so we had to stay in Australia. I wasn't always at the top and it required a lot of discipline to build my way up, but it's very nice to get here. I'll have to work hard to sustain this level. I practise in our home garage and still train at my original Sydney school, where we use a big scout hall with an open stage atmosphere. I also maintain my UK training with Zoom and FaceTime classes.
You can see how Irish dancing has expanded and grown over the whole world when everyone comes together to compete.
When the World Championship is held in Ireland it's like a World Cup soccer match: everyone comes together to watch and celebrate that part of their culture.
My dream is to continue to dance professionally in a theatrical production for an Irish dance show like Riverdance or Lord of the Dance. I've toured with an Australian production called A Taste of Ireland and loved being on the road. The famous Irish dancer Michael Flatley puts on theatrical productions that take dancers all around the world. It would be life changing to get a work visa that would allow me to go on doing what I love. Mr. Flatley - if you're listening, I'd love a gig!