Brexit FAQs
News
13 January 2021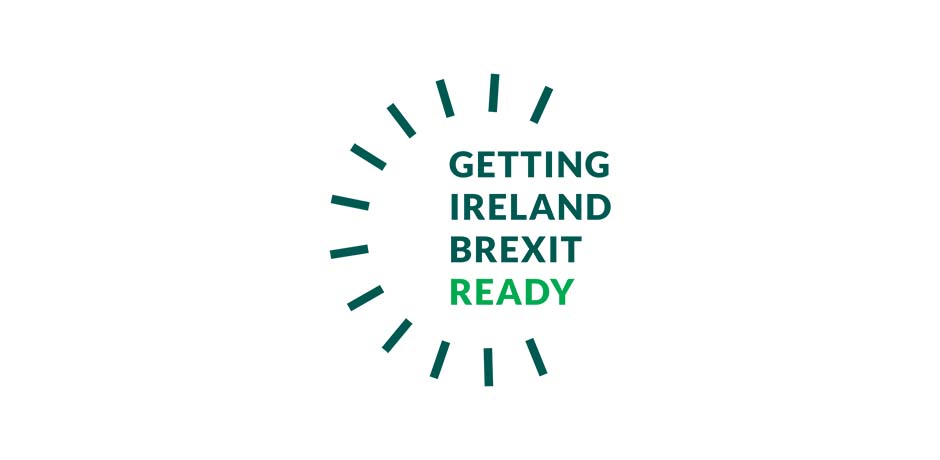 These responses are for informational purposes only. Please refer to the websites of the French authorities outlined below in the first instance for up to date information. Veuillez trouver les réponses en français ici.
Residency and Free Movement
1. I have an Irish and British passport and live in France, will anything change for me on 1st Jan 2021?
At the moment, Irish citizens, as EU nationals, have the right to live, work, study, retire and travel throughout France without having to register with the French authorities. You can stay in another EU country for up to three months without having to register. You are not obliged to apply for a resident card (but you may be required to register).
If you wish, you may apply for a residence permit "carte de séjour" at your local prefecture; this is not obligatory for EU citizens but it may facilitate your dealings with the French administration. If you are an Irish citizen or a dual national and wish to ensure you are considered an Irish citizen by the French authorities, you should make sure to communicate this directly to the French administrative bodies or other relevant entities you may be dealing with. You will have to contact relevant bodies individually.
2. I live in France and have an Irish passport. My spouse is a British citizen and we want to stay in France, do we need to do anything to continue residing in France?
Please see answer to Q.1 for information on Irish citizens living in France. You may be interested in information provided by the French Ministry of the Interior's website on Brexit and you may also wish to email contact-brexit@interieur.gouv.fr in French or English with any queries.
If a non-EU citizen is married to an EU citizen, the EU citizen has free movement rights in the EU under the EU Free Movement Directive of 2004. If the EU citizen is exercising their EU Treaty Rights in France, they would be entitled to be joined by their non-EU spouse, regardless of their nationality. However, it is important to note that the final decision on this matter rests with the French authorities and queries related to this process should be directed to your local prefecture: https://www.service-public.fr/particuliers/vosdroits/F19315.
British citizens in France should contact the British Embassy for information on their rights and entitlements.
3. Is there any limit on the time that I can spend in France as an Irish citizen after 31 December 2020? What about for my British spouse?
At the moment, Irish citizens, as EU nationals, have the right to live, work, study, retire and travel throughout France without having to register with the French authorities. You can stay in another EU country for up to three months without having to register. You are not obliged to apply for a resident card (but you may be required to register).
If you are a British citizen in France, we advise you to contact the British Embassy directly for further information on your rights and entitlements.
4. Can I still travel to Ireland and Northern Ireland with my National I.D card issued by an EU Member State (i.e. Carte d'identité)?
The Common Travel Agreement signed in 1923 by the UK and Irish Governments will continue to apply after the end of the transition period. This enables the free movement British and Irish citizens between the United Kingdom and Ireland without a passport or visa restrictions. Note some air and sea carriers may require passports as photo ID.
In terms of travelling to the UK (incl. Northern Ireland) from France, there are no changes to permitted EU travel documents on 1st Jan 2021, but you will not be able to use your EEA or Swiss national ID card to enter the UK from 1 October 2021: https://www.gov.uk/guidance/visiting-the-uk-as-an-eu-eea-or-swiss-citizen
It is not anticipated that there will be any changes in the acceptance of EU National I.D. cards, i.e. a carte d'identité as a travel document to enter Ireland after 1st October 2021. These regulations, however, are determined by the Irish Department of Justice and Equality and passengers with concerns about travelling to Ireland after 1 Oct 2021, should contact Department of Justice and Equality directly. The use of National I.D cards travelling between Northern Ireland and ROI poses no issue as there are no border controls. Queries regarding the use of National I.D cards as a travel document when travelling from ROI to Northern Ireland should be submitted to the British Home Office or British Embassy in Paris.
Irish Passport cards will continue to be accepted as a travel document by the UK after Brexit. Please note that the above information does not reflect the requirements of individual travel operators eg. Airlines and ferry companies. Please check directly with your operator for any changes to their requirements.
5. I am an Irish citizen but have a UK Driving License, will this still be valid for use in France after the end of the transition period?
UK driving licences will be recognised in France until at least 31st December 2021. If you are resident in France before 31 Dec 2020, you can apply to exchange your license to a French one, via https://permisdeconduire.ants.gouv.fr/
Further information is available on the French Government's Brexit preparedness site: https://brexit.gouv.fr/sites/brexit/accueil/vous-etes-britannique-en/permis-de-conduire-en.html
6. Are there any changes to the restrictions around travelling with pets from France to Ireland? What about Northern Ireland?
There are no changes to travelling directly to Ireland from France with pets (dogs, cats and ferrets) but there will be changes to the rules for pet travel between UK and the EU so bear this in mind if you intend on using the land bridge. EU pet passports are no longer valid if you live in the UK but it is expected that NI residents will still be able to access the EU pet passport scheme. There will be no new controls on the island of Ireland with regard to pet travel.
If you are planning on bringing your pet to Ireland from France or vice versa via the Great Britain land bridge after Brexit, you should contact your vet as soon as possible before your travel to start making the necessary arrangements in good time. Further information is provided by the Department of Agriculture, Food and the Marine: https://www.gov.ie/en/publication/b76e9-brexit-movement-of-pets/
The UK Government has indicated that rules for entry into GB with a pet dog, cat or ferret
will not change after 1 January 2021. If travelling via UK, you should consult the UK guidance: https://www.gov.uk/guidance/pet-travelto-europe-after-brexit
Healthcare
7. What healthcare access am I entitled to as an Irish passport holder living in France? What about my British spouse?
Conditions of the EHIC scheme will not change for Irish passport holders following 31 December 2020, but it is im portant to note that your healthcare rights and entitlements under the S1 or EHIC scheme are derived from your status as an 'insured person' in the Member State in which you work/worked (i.e where you have made your social contributions, not where you claim citizenship).
As personal circumstances vary, we advise that you contact your local CPAM for information related to your healthcare entitlements in France https://www.ameli.fr/assure/english-pages. You can contact the HSE regarding your Irish entitlements via https://www.hse.ie/eng/hselive
British citizens should direct queries regarding healthcare entitlements to the British Embassy and French authorities (via local CPAM).
Right to work in France
8. I am a dual Irish/UK citizen. I need an A1 document for my work in France, how do I apply for this with the Irish authorities?
Information on social security rights forms, including the EUW1-A1 form (formerly E101), which can be used to prove that you pay social contributions in another EU country than where you are residing, e.g. a posted worker in France is available at: https://europa.eu/youreurope/citizens/work/social-security-forms/index_en.htm.
Irish citizens with queries regarding the A1 form and their eligibility for same, should refer to the Department of Social Protection website, or email the DSP's International Postings Section via e101spc@welfare.ie
If you have any queries that are not answered here, please contact the Embassy via paris@dfa.ie
....