Creative Frameworks - August 17, 18.00
News
03 August 2023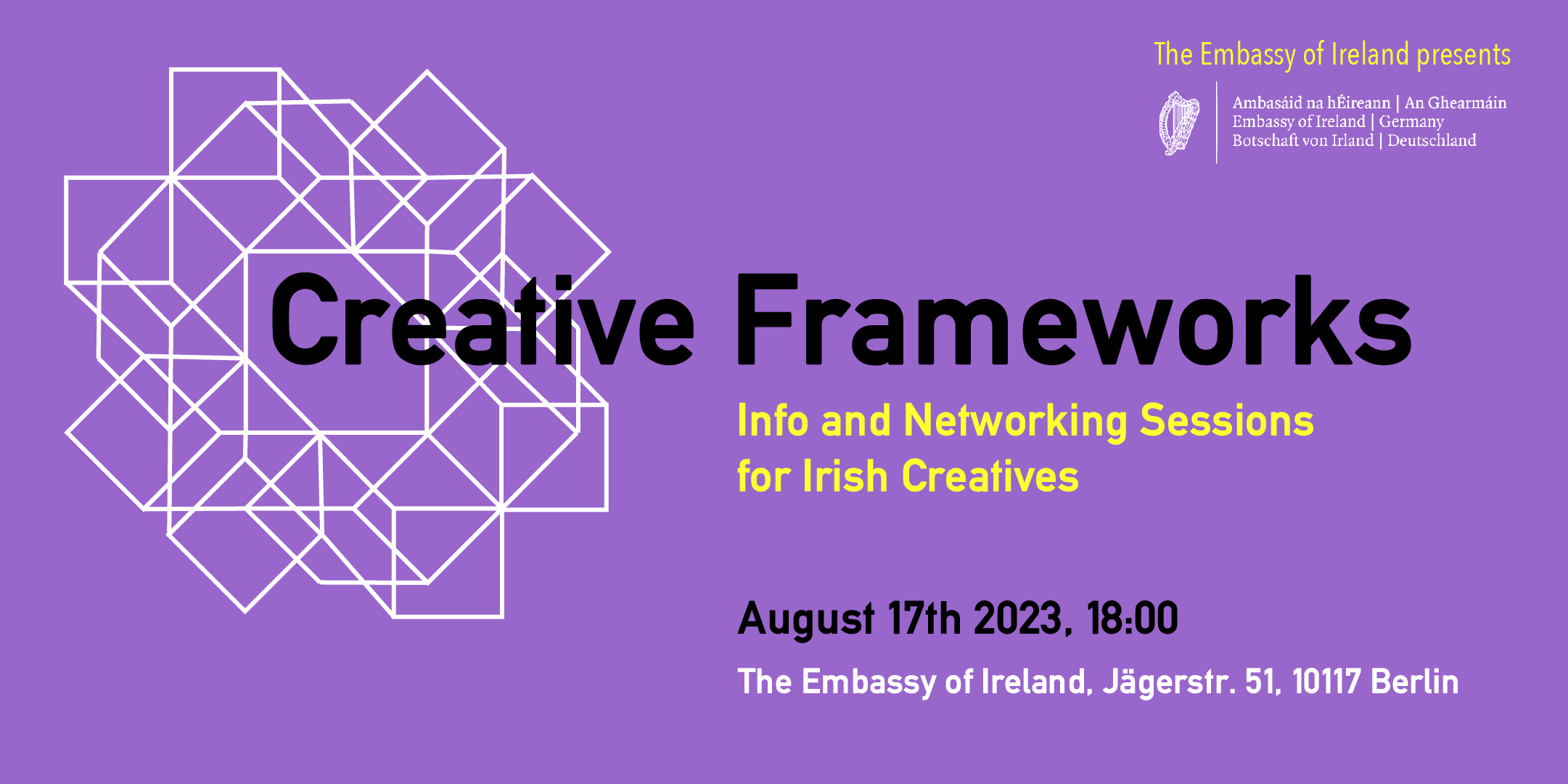 After the success of the first instalment of Creative Frameworks, the Embassy is pleased to announce the next session taking place at 18.00 on August 17th.
Creative Frameworks is a series of information and networking sessions for Irish creatives to navigate the creative and arts landscapes in Germany, and develop collaborative networks for the practical realisation of projects.
Join us for our next session on 17th August to meet other Irish creatives in Berlin and discuss together best practice approaches and upcoming opportunities.
This event is for Irish artists of all disciplines at all stages of career - a place for the creative community to gather and share knowledge and information.
There will also be a chance to deliver a short presentation on your own creative project to the group to get feedback, advice, and potentially connect with collaborators. Sign up to present through the ticket link.
Registration is via Eventbrite
Creative Frameworks Tickets, Thu 17 Aug 2023 at 18:00 | Eventbrite