Announcing 'Ireland in Germany' a Season of Irish Arts and Culture in Germany in 2024
Announcement
03 March 2023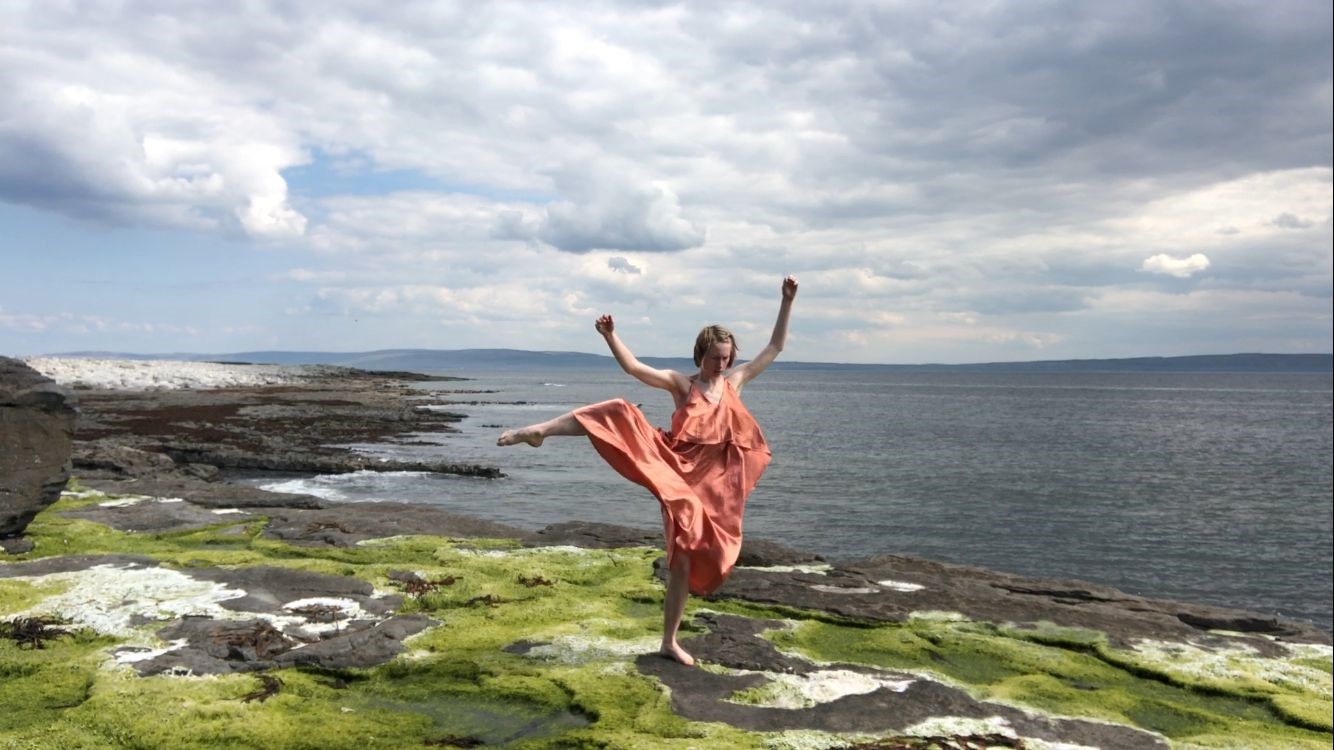 Image courtesy of the artist Gráinne O'Carroll
€2m investment in a Special Initiative to promote Contemporary Irish Arts and Culture in Germany in 2024
Partnership between Culture Ireland and the Department of Foreign Affairs
Initiative to create opportunities for artists to perform in Germany and develop networks
Minister for Tourism, Culture, Arts, Gaeltacht, Sport & Media, Catherine Martin T.D., and Tánaiste and Minister for Foreign Affairs and Defence, Micheál Martin T.D., today (3 March) announced Ireland in Germany, a €2 million joint investment in a season of Irish arts and culture which will take place in Germany in 2024.
The season will be a joint partnership between Culture Ireland and the Department of Foreign Affairs, with the aim of deepening Ireland's cultural engagement with Germany, as a key partner in Europe, and as we mark the fiftieth anniversary of our membership of the European Union through the EU50 programme. In line with the ambition of Global Ireland, Ireland is committed to strengthening our global cultural presence and impact and places a strategic priority on arts and creativity as a key outward expression of our identity. This initiative aims to provide a special focus on the presentation of contemporary Irish arts in Germany.
Speaking today Minister Catherine Martin said:
"I am pleased to launch the call for participation in the German season of Irish arts and culture in 2024. It is an opportune moment to renew our cultural connections with German cultural partners as we continue to rebuild the cultural ecosystem after the pandemic disruption. In particular, it is an exciting moment to present a broad range of contemporary Irish arts and culture to German audiences, who have a long history of enthusiastic engagement with Irish arts and culture. It is particularly encouraging to work in partnership with my colleague the Tánaiste on this project."
The Irish Embassy in Berlin and Consulate-General in Frankfurt, with on-the-ground engagement, will work alongside Culture Ireland to co-fund, plan and deliver the programme. Tánaiste and Minister for Foreign Affairs and Defence, Micheál Martin T.D., commented:
"Germany is a vital political and economic partner for Ireland and our bilateral relations are excellent, with a major increase in contacts and coordination since the 2018 strategic review of Ireland's relations with Germany and the subsequent German-Irish Joint Plans of Action were launched. I am delighted that my Department and our Embassy in Berlin and Consulate General in Frankfurt are partnering with Culture Ireland to present a curated season with a vibrant, contemporary and high-quality cultural programme in major venues, institutions and festivals across Germany, and which will grow German audiences for Irish arts."
The special initiative will build on existing cultural connections and will focus on developing a programme covering a range of priority regions and cities across artforms, working in partnership with local German practitioners, presenters and institutions.
Minister Catherine Martin added: "I am very pleased that my Department through Culture Ireland will invest €1m in Ireland in Germany with the ambition of creating and supporting opportunities for contemporary Irish artists to present their work in Germany. I hope that this investment will lead to long-term partnerships and collaborations for Irish artists and will present the diversity of contemporary Irish arts to German audiences."
This new initiative follows Culture Ireland's successful delivery of previous special projects, including the international culture programme as part of Ireland 2016 and more recently, Culture Ireland GB18, which focussed on cultural activity in Britain. This new initiative will create new opportunities for artists and companies across artforms to perform across Germany as well as develop their networks of contacts with German-based artists and cultural institutions.
The call for expressions of interest in participation in the season are open until 18.00 CET on Friday 28 April 2023.
More information is available on the Culture Ireland website here: Ireland in Germany 2024: Calls for Expressions of Interest (cultureireland.ie).
ENDS