The Wandering Book Club
News
09 June 2023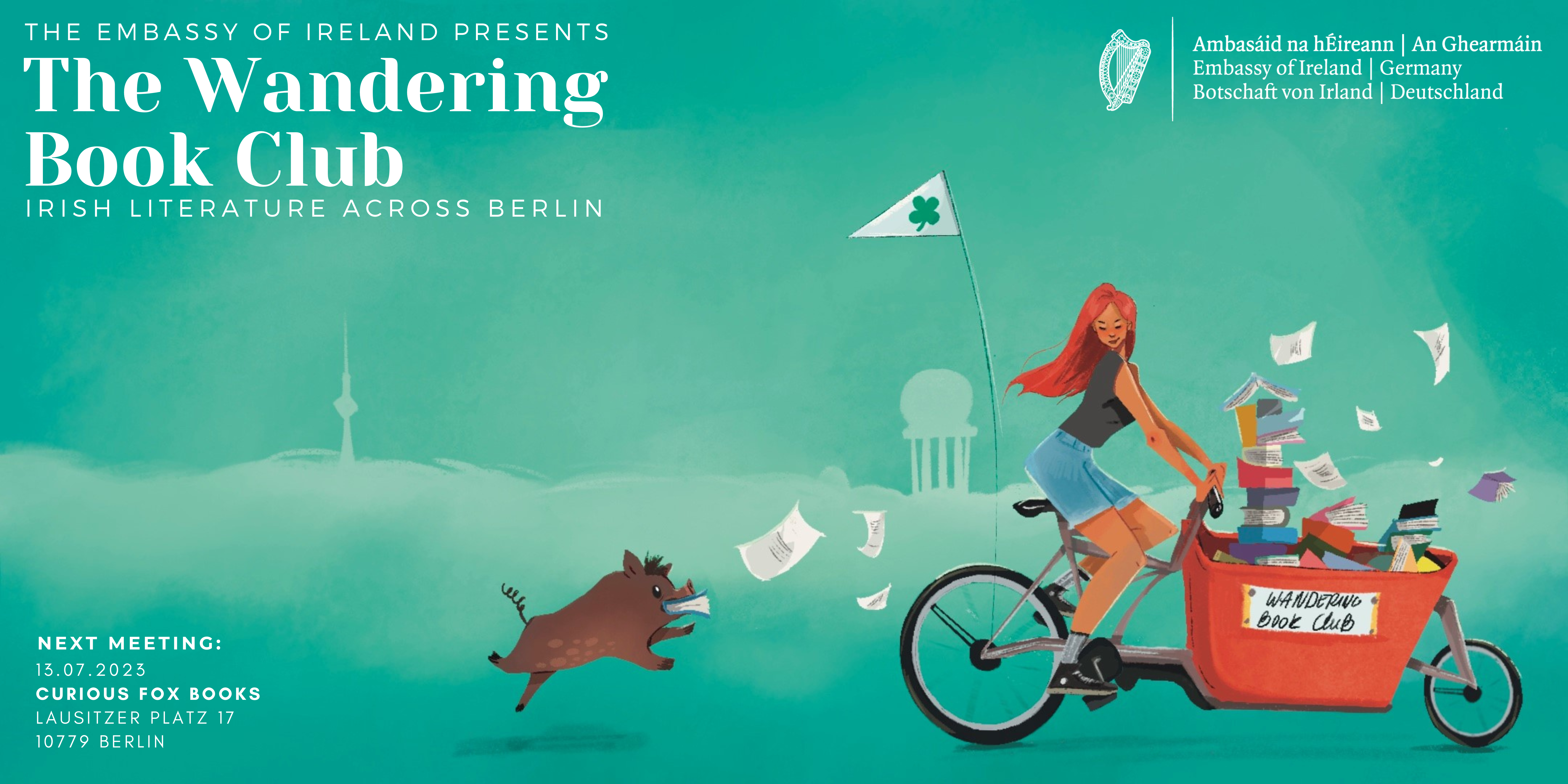 The Embassy of Ireland in Berlin is launching a new series for fans of Irish literature - The Wandering Book Club!
With each meeting taking place in a different Berlin bookstore, the Wandering Book Club will provide a chance to enjoy and discuss some great Irish novels while exploring the literary landscape of Berlin.
The first edition will take place at Curious Fox Books on Thursday the 13th of July 2023, where Claire Keegan's novella Foster will be discussed. Set in 1981 rural Ireland, the beautifully written Foster was the inspiration for the critically acclaimed and Academy Award nominated film The Quiet Girl (An Cailín Ciúin).
Tuesday, 13 July at Curious Fox Books, Lausitzer Platz 17, 10779 Berlin
Event starts: 19:30
Reserve your spot here: The Wandering Book Club Tickets, Thu 13 Jul 2023 at 19:30 | Eventbrite