Wandering Book Club
News
02 October 2023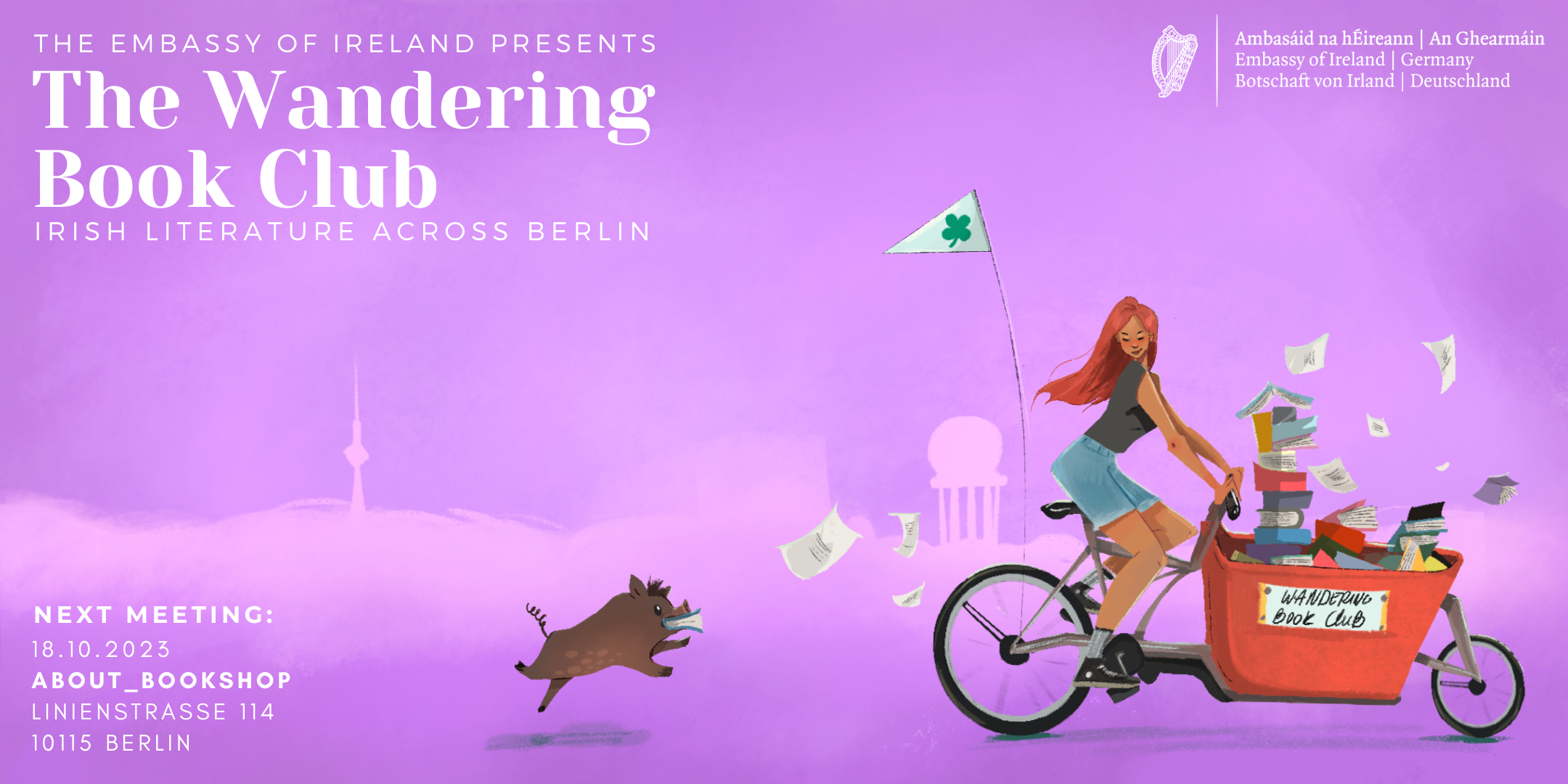 The Wandering Book Club is returning for its next meeting!
With each meeting taking place in a different Berlin bookstore, the Wandering Book Club provides a chance for fans of Irish literature to enjoy and discuss some great Irish novels while exploring the literary landscape of Berlin.
The next edition will take place at about_bookshop on Wednesday the 18th of October 2023, where Sheila Armstrong's debut novel 'Falling Animals' will be discussed.
Beginning on an isolated beach, on a lonely, windswept coastline, 'Falling Animals' is told through a chorus of voices as it follows the crosshatching threads of lives both true and imagined, real and surreal, past and present.
Reserve your place here: https://www.eventbrite.ie/e/the-wandering-book-club-tickets-719790852817?aff=oddtdtcreator