Diaspora Strategy 2020-2025
News
19 November 2020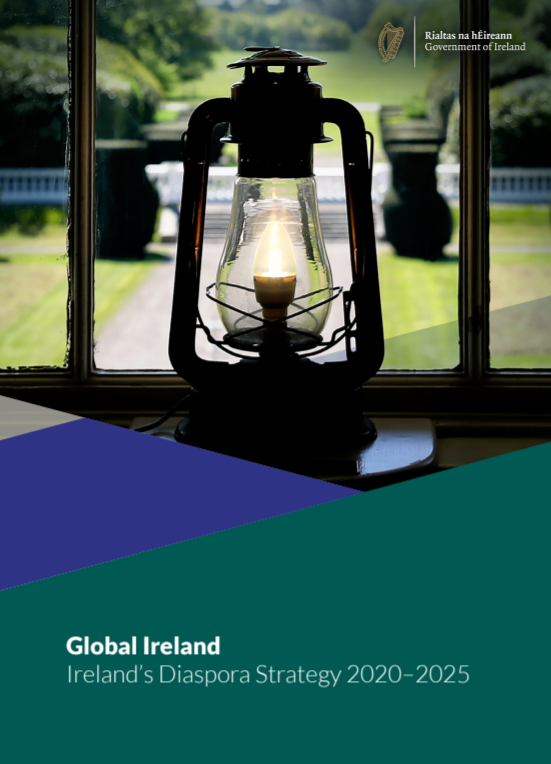 This week the Government published Ireland's Diaspora Strategy 2020-2025. It sets out what we will do over the next five years to support and engage with our diaspora communities around the world. It was shaped by the contributions of the Irish community around the world and here in Poland.
Welcoming the Strategy, Ambassador O'Connell said:
"Ireland's new Diaspora Strategy truly reflects the diversity of global Ireland. It is about Irish people living abroad, but it is also about our affinity diaspora, people of Irish descent and those who have lived in Ireland and want to maintain that connection. We are a richer Ireland because of all of these communities. We, in the Embassy of Ireland in Poland, look forward to playing our part in turning this ambitious strategy into reality."
The Strategy takes a broad and inclusive definition of the diaspora, reflecting the diversity of the global Irish community today. It also reflects the priorities in the Programme for Government, including the commitments:
to ensure that the most vulnerable of our overseas communities are supported;
to hold a referendum to extend the right to vote in Presidential elections to Irish citizens, wherever they live;
to promote opportunities by the next generation of the Diaspora to work and study in Ireland;
to address barriers facing emigrants who are returning home.
The full strategy is available here.