Ambassador Derek Feely and Cultural Officer Anamaria Suciu attended Irish Short Films evening
News
14 November 2017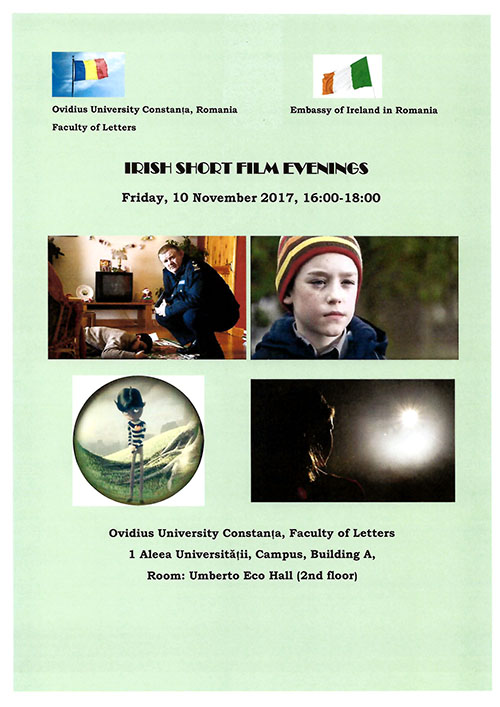 © Constanta University official photographer.
On Friday, 10 November 2017, the Faculty of Letters of the Ovidius University of Constanta organized an event at the Umberto Eco Amphitheatre, in partnership with the Embassy of Ireland in Bucharest. His Excellency, Ambassador Derek Feely was in attendance at the opening of the screenings at Ovidius University of Constanta, Faculty of Letters, on 10 November 2017.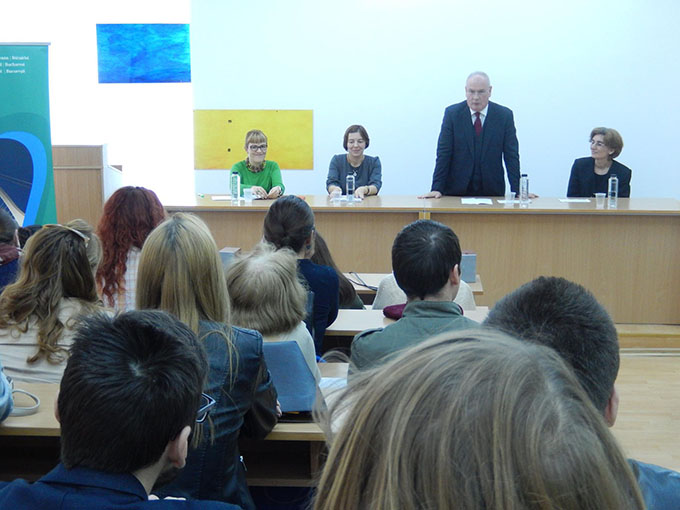 © Constanta University official photographer

The Faculty of Letters aims to show a series of Irish short films called - Irish Short Film Evenings - during the first semester of the 2017-2018 academic year. The event was primarily thought in the context of study programme English – modern language and literature – of the Faculty of Letters, which is hosting an optional course of Irish culture and literature. Secondly, given the appreciation of Irish short films critics and prizes won at festivals, screenings were appreciated by all students, including MA and PhD students of the Faculty and of the University as well as by professors who found interesting aspects of Irish contemporary culture and society captured in these films. On behalf of the Ovidius University and the Faculty of Letters there were speeches by PhD Professor Florentina Nicolae, Vice Dean of the Faculty of Letters, PhD Associate Professor Nicoleta Stanca and PhD Associate Professor Ileana Jitaru of the Department of Modern Languages ​​and Literatures and Communication Sciences.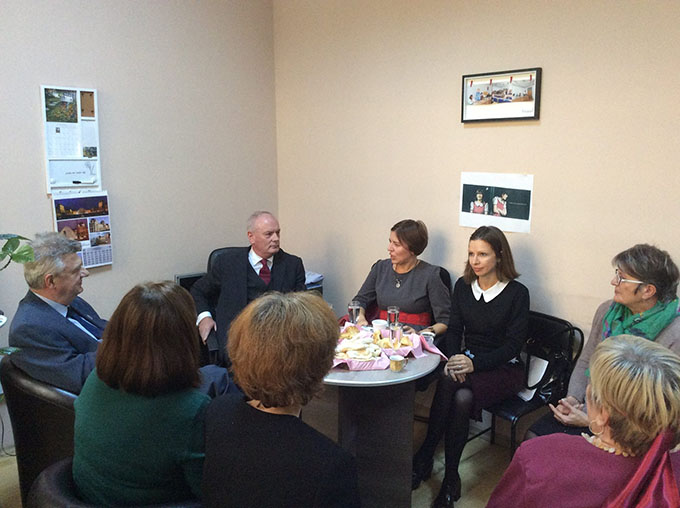 © Constanta University official photographer
The project is supported by the Embassy of Ireland not only through the presence of the Ambassador at the opening event, but also by lending short films from the Embassy's collection generously donated by the Irish Film Board (IFB). The short films shown in the opening of the Irish Short Film Evenings are winners of many awards. Noreen (2010, Domhnall Gleeson) received four awards for Best Short Film at Galway Film Fleadh 2010, Boston Irish Film Festival 2011, Capital Irish Film Festival 2011 and Gold Coast International Film Festival 2011; The Crush (2010, Michael Creagh) earned a special mention at the Tribeca Film Festival and was nominated for the Academy Award 2011; The Boy in the Bubble (2011, Kealan O'Rourke), a short animation film, was the best film in 2 categories: Best Irish Animation and Best Short Film categories at Galway Film Fleadh 2011. In addition, An Rinceoir (2011, Eversity official photographerlaine Gallagher), a Short Shorts film category, with love for Ireland theme.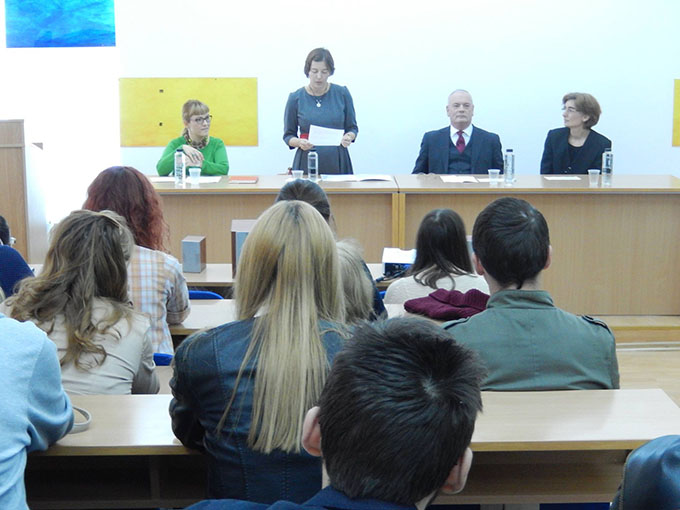 © Constanta University official photographer
Irish short films will be studied at the Faculty of Letters of the Ovidius University of Constanţa in December 2017 and January 2018, as part of the semestre project.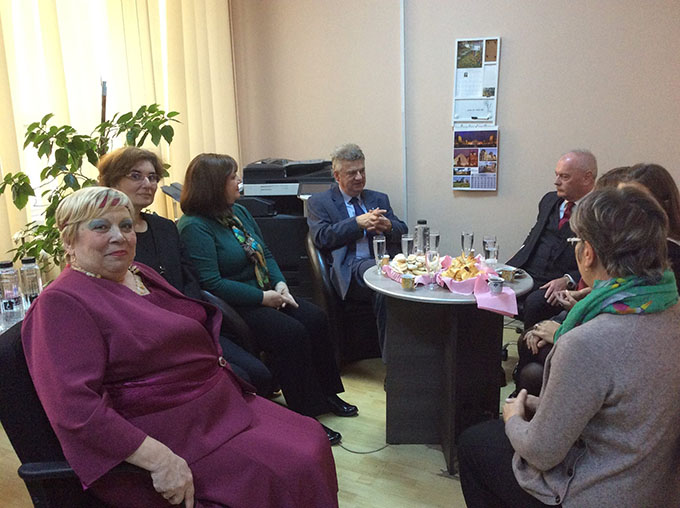 © Constanta University official photographer