Festival Internacional de Benicàssim 2018
News
11 July 2018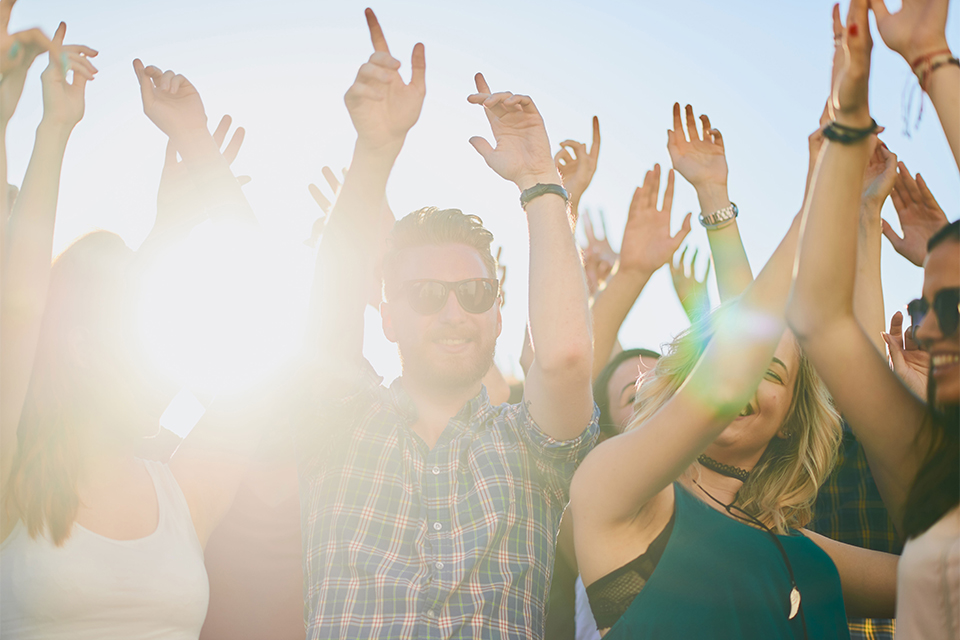 This year the Festival Internacional de Benicàssim will take place on the 19th – 22nd July. This popular music event attracts large numbers of festival goers from all over the world, including Ireland. While most Irish citizens' festival experience goes off without a hitch, some people can encounter difficulties, which usually relate to lost or stolen passports and other valuables.
If you are planning on attending the Benicàssim Festival this year, please read the advice below.
As with all large gatherings, we advise citizens to exercise caution; to be careful with their personal belongings; to remain calm in crowds; to respect the crowd restrictions at some of the event locations; and to follow the instructions of the Spanish authorities and the event organisers. Special measures will be employed to ensure public safety, and a significant security presence can be expected at a festival of this size.
The festival's official website has comprehensive information for festival goers, including important information on the lockers available to store belongings safely.
There will be information points throughout the festival venue and the FIB2018 App is now available for smart phones. In addition, we have compiled the following useful tips for Irish citizens traveling to Benicàssim this year:
General tips
Get comprehensive travel and medical insurance before travelling and check what it covers.
Travel with your European Health Insurance Card (EHIC) which can be applied for through the HSE.
Keep your passport book in a safe place - carry your passport card on you, a photocopy of your passport and a picture of your passport on your mobile telephone.
Fill in the emergency contact details option on your passport book.
Keep your valuables in a safe place. You can book a locker at the festival prior to arriving (

strongly recommended

).
Keep one of your bank cards and some cash separate from the rest of your valuables and avoid carrying too many valuables with you.
Beware of pick pockets in crowds, on public transport, near ATMs and never leave your valuables unattended.
Let people know where you are and make sure you know where your friends are.
Lost/stolen passport
If you cannot find your passport, and it is not in lost & found, you should first contact your airline to check if they will allow you to return to Ireland with a police report and another form of ID. If not, the Embassy or one of our Honorary Consulates can issue you with an Emergency Travel Certificate (ETC). You must come in person to an Honorary Consulate or the Embassy in Madrid during office hours and bring:
A police report
2 passport size photos
Any other ID you may have on you
A copy of your return travel itinerary
The fee of €30 in cash
In the case of minors, consent of both parents will have to be obtained before an ETC can be issued
The nearest Honorary Consulate to Benicàssim is in Barcelona – see address under 'Useful contacts' section below. Please be aware that the Honorary Consulate cannot issue ETCs outside of office hours. You should only contact the Embassy outside of office hours in the event of a genuine emergency.
Health and safety tips
If you suffer from a chronic illness, do not forget to take your medication. If travelling with prescribed medication it is advisable to keep the medication in its original packaging accompanied by the doctor's prescription.
Summer temperatures on the Valencian coast are very high which leaves you at risk of suffering from sunstroke and heatstroke. Remember to use a high factor sunscreen and reapply it regularly, wear a hat, sunglasses and light coloured clothing, drink at least 2 litres of water a day, and take breaks from being out in the direct sun.
Be mindful of hygiene, purchase and consume food in authorised establishments, and use the designated toilet facilities.
Alcohol can dehydrate you. Be mindful of alcohol and drug consumption.
Manage how you deal with large crowds – breathing slowly and deeply can help
Rest and sleep, take breaks!
Additional tips and useful travel advice for citizens can be found on the Department of Foreign Affairs and Trade's Travel Advice for Spain website, and also via the Travel Wise App.
Useful contacts
Emergencies (police, ambulance, fire etc.) call 112 (service available in English)
Spanish National Police, to make a police report in English call 0034 902102112
Embassy of Ireland
Paseo de la Castellana, 46-4
28046 Madrid
Tel: 0034 914364093 (in case of a genuine emergency outside of opening hours please leave a message and the Embassy's Duty Officer will return your call)
Fax: 0034 914351677
Public Counter: Mon – Fri 09.00 – 14.00
Telephone Line: Mon – Fri 09.00 -18.00
Email: madridembassy[at]dfa[dot]ie (email account monitored Mon – Fri 09.00-17.00)
Web: www.dfa.ie/spain
Twitter: @IrlEmbMadrid
Closest Irish Honorary Consulates for Emergency Travel Documents:
Honorary Consulate General of Ireland, Barcelona
Gran Via Carlos III, 94
08028 Barcelona
Tel: 0034 934915021
Email: cons.irl@webcat.es
Opening hours: Mon – Fri 10.00 – 13.00
Honorary Consulate General of Ireland, Alicante
Ctra. De Madrid Km 4, Mercalicante
03007 Alicante
Tel: 0034 965107485
Fax: 0034 965113519
Email: consulado@eurobanan.com
Opening hours: Mon – Fri 09.30 – 13.45