Embassy supports Training workshop on gender-based Research and Education
News
24 May 2019
Promoting positive and transformative change for women and girls through higher learning institutions
The Embassy welcomed Dr Susan Murphy from Trinity College Dublin back to Tanzania this month. Dr Murphy was visiting Dar es Salaam to facilitate a two day training on gender based research and education. Dar es Salaam University College of Education hosted the workshop. Thirty staff from across different faculties participated in it.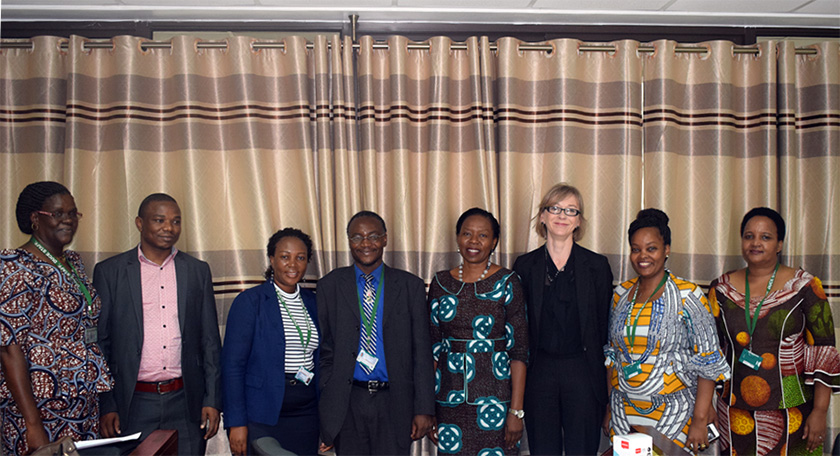 The training course was part of a wider programme supporting positive and transformative change on gender issues in higher learning institutions in Tanzania, which Irish Aid is funding. It is a three year programme, known as Gender Awareness and Transformation through Education. Trinity College Dublin and Dar es Salaam University College of Education (DUCE) are implementing the programme jointly. It has an overarching ambition of establishing a centre for excellence within DUCE. This centre will provide gender expertise in research and teaching to the College. Over time this will extend to other higher learning institutions in Tanzania and across the region. The programme includes a specific training programme for one PhD and one post-doctorate student. It will also support the development of gender awareness and gender sensitivity across all teacher training at DUCE, and within the student body.
Irish Aid is supporting this programme because we recognise the valuable role research at higher learning institutions has in informing evidence-based policy making decisions. Higher education institutions can also play an important role in examining gender norms and cultural practices.
Teacher training colleges in particular can shape the attitudes and social norms of new teachers. This can encourage these new teacher to become role models and change agents towards gender equality and women's empowerment. The programme forms one of several partnerships Irish Aid is facilitating between institutions in Tanzania and Ireland aimed at advancing the sustainable development goals.