Facilitating Trade during COVID-19 with TMEA
News
09 September 2020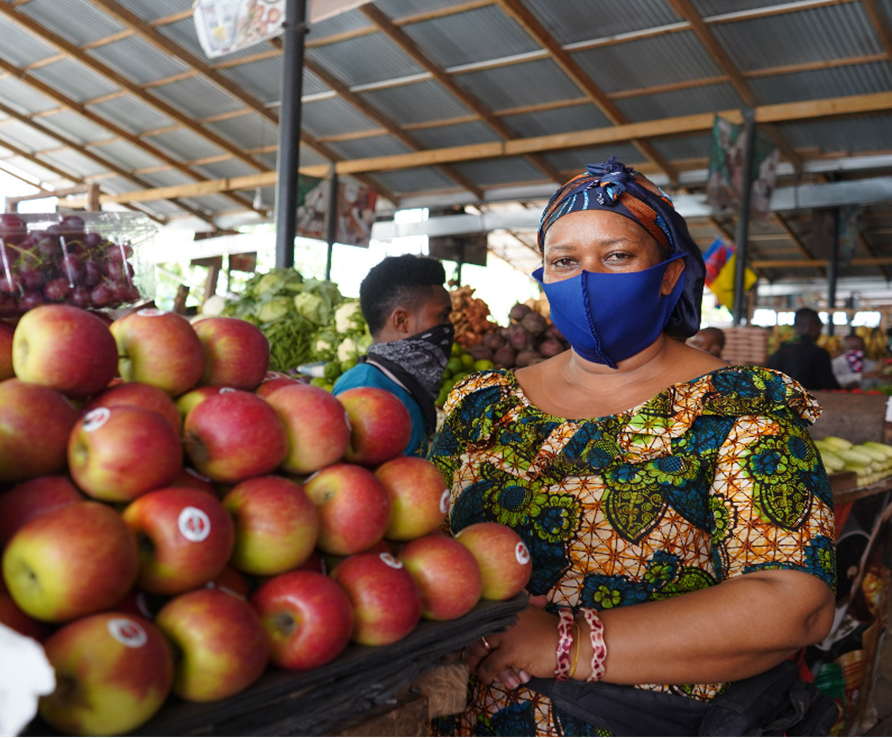 A beneficiary of TMEA's provision of Personal Protective Equipment (PPEs) to traders in Tanzania
Trademark East Africa (TMEA) is an aid-for-trade organisation that was established with the aim of growing prosperity in East Africa through increased trade. TMEA is funded by several major donors including the UK, Denmark, Sweden, the US, Canada and Ireland.
This year, Ireland will contribute €1.4 Million to TMEA's Tanzania Country Programme (TCP) budget, of which €400,000 will be for the implementation of the Safe Trade COVID-19 Specific Initiative.
This will be the Embassy's third grant to the TMEA TCP and is aimed at supporting TMEA's work to increase physical access to markets, build an enhanced trade environment, and promote improved business competitiveness. The funding will also be used to support specific initiatives to mitigate the impact of COVID-19 on the Tanzanian economy by ensuring the continuation of regional and international trade in a safe manner.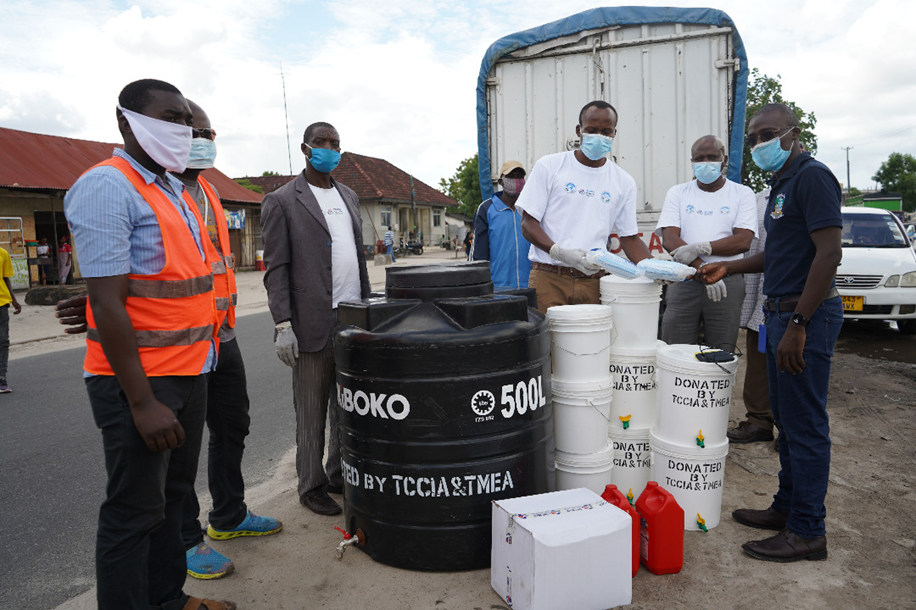 Following an impact assessment on the effects of COVID-19 on trade, TMEA have prioritised projects that build resilience and minimise the effects of the virus by limiting physical interactions. The Safe Trade Initiative will support handwashing facilities and PPE at One-Stop Border Posts for officials, traders, and truck drivers. There will be support for increased testing capacities at the borders and at government facilities, including the issuance of electronic COVID-19 test certificates that can be accessed by officials to reduce traffic build up. This Initiative will further support an app to monitor truck drivers' movements from their point of origin in Tanzania to the border, as well as undertake analysis of the economic impact of COVID-19 building public awareness for cross border traders and border communities.
TMEA's Women in Trade Programme will continue to strive for greater inclusion of women in trade by providing support for women traders to access markets, institutional strengthening of women's associations and platforms, and advocacy for an enabling environment. Due to COVID-19 restrictions TMEA, in collaboration with Tanzania Women Chamber of Commerce (TWCC), are making digital training modules available, tailored to individual women traders.
Through support to the Tanzania Horticulture Association (TAHA), the Export Capability Programme will help firms penetrate international markets. They will do this by targeting firms, including larger women-led export firms that export niche or high-value horticultural products.
TMEA also works on the automation of Trade Systems that enables traders to submit regulatory documents at a single location and/or single entity. With the onset of COVID-19, the digitization of these platforms has been effective in reducing the need for physical interaction and travel to submit and secure these services.
Ireland's assistance will support TMEA's partnership with the Tanzania Mercantile Exchange (TMX). In May/June 2019, TMX implemented a pilot online auction module for sesame in Manyara and Dodoma. TMX linked farmers directly to their buyers, eliminating traditional middlemen who eat at their profits. Farmers saw a price percentage increase of between 112.5% and 150%.