ICPD25 - Ireland's efforts to 'Accelerate the Promise' in Tanzania
News
21 November 2019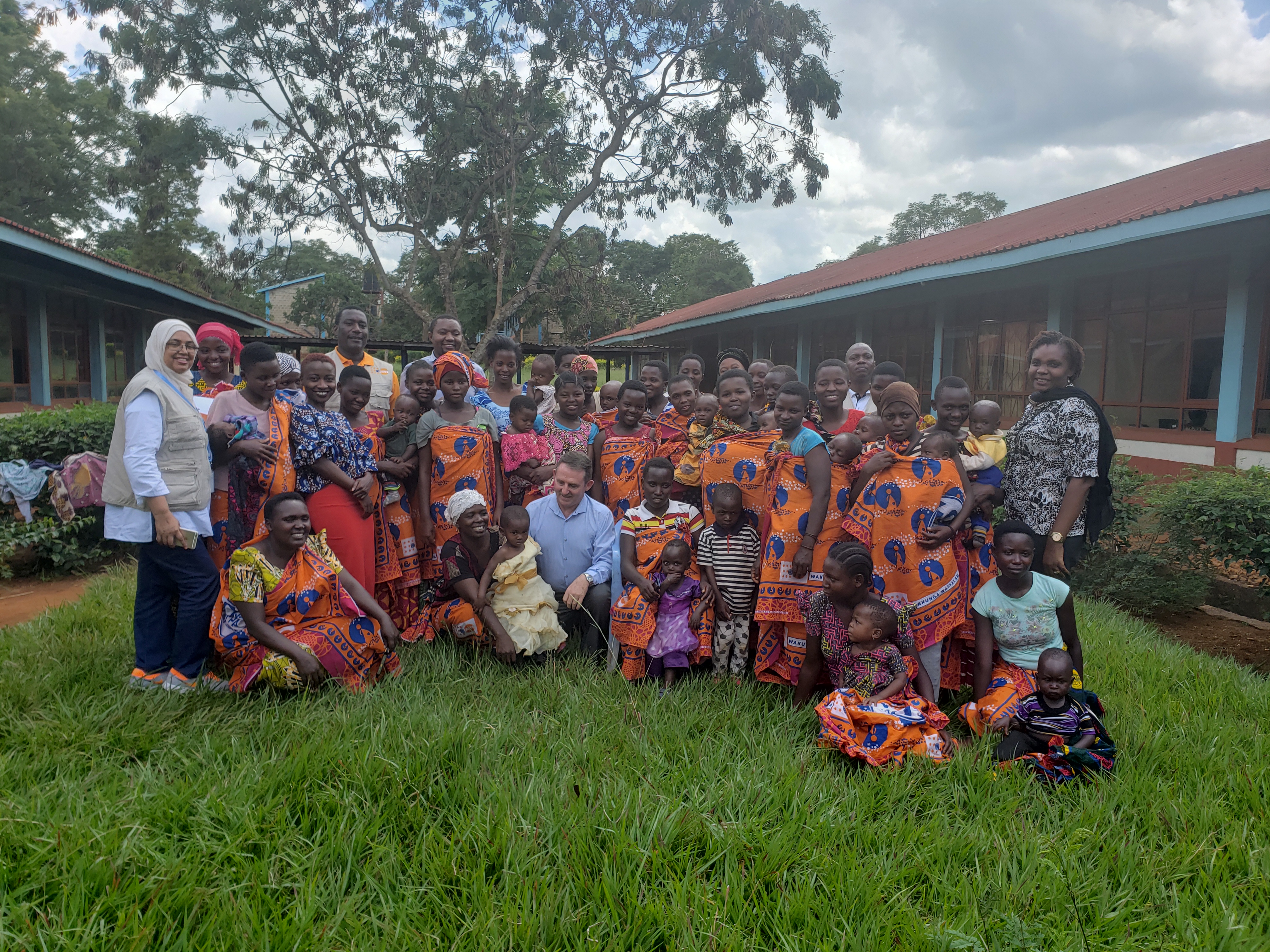 In 1994, the first International Conference on Population and Development was held in Cairo, Egypt, bringing together 179 countries, and it resulted in a Programme of Action which emphasized the fundamental role of women's health and introduced the concepts of sexual and reproductive health and reproductive rights.
Women's reproductive health is a priority for the Government of Tanzania, and Ireland supports programmes to improve the health of women and girls across the country.
Ireland provides funding to the Tanzanian Government through the Health Basket fund, which directly provides financing of medicines and medical materials to 5,700 health facilities with a focus on delivering quality health care, including sexual and reproductive health services. Irish Aid also supports the construction, refurbishment and equipping of more than a dozen primary health facilities each year to ensure the availability of quality emergency obstetric and new-born care services. In 2019, 12 health facilities have been renovated, and 13 more will be supported in 2020. In addition, through support to the Benjamin Mkapa Foundation, Irish Aid supports the hiring of key medical personnel in health facilities, including radiologists, clinicians and nurse midwives, who provide the basis for the delivery of healthcare services to women and children.
Irish Aid has also supported the roll-out of community health workers across seven districts, who play a key role in providing preventive and basic curative care at village level, such as information on family planning, identifying high risk pregnancies and acting as the link between patients and health facilities. Community health workers also provide key nutrition services, ensuring that young children and women of reproductive age have good nutrition.
Ireland supports multiple partners working to strengthen adolescents' knowledge of sexual and reproductive health and rights, life skills and economic empowerment. Ireland also supports the Cash Plus programme, an innovative social protection programme providing young people from the poorest households with resources to stay in school and the skills they require to achieve their full potential.
Gender based violence affects women of all ages in Tanzania, and constrains access to health services for women and girls. Irish Aid works with local organizations who support communities to change behaviours and challenge social norms, by combating and preventing gender-based violence.
Climate change is exasperating further the issues faced by women and girls in their daily lives and access to health services is reduced at times of both drought and floods. Tanzania has recently been declared a water-stressed country. Climate change affects poor women and girls the most as they will spend more time carrying water, or travelling further to collect scarce firewood. Food is becoming harder to produce reducing the amount of food available to the family. Investing in better understanding the links between climate change and health, nutrition and livelihoods is key for ensuring healthy families and better access to healthcare when it is needed.