Promoting positive behaviours and preventing domestic violence through couples' training
News
02 December 2019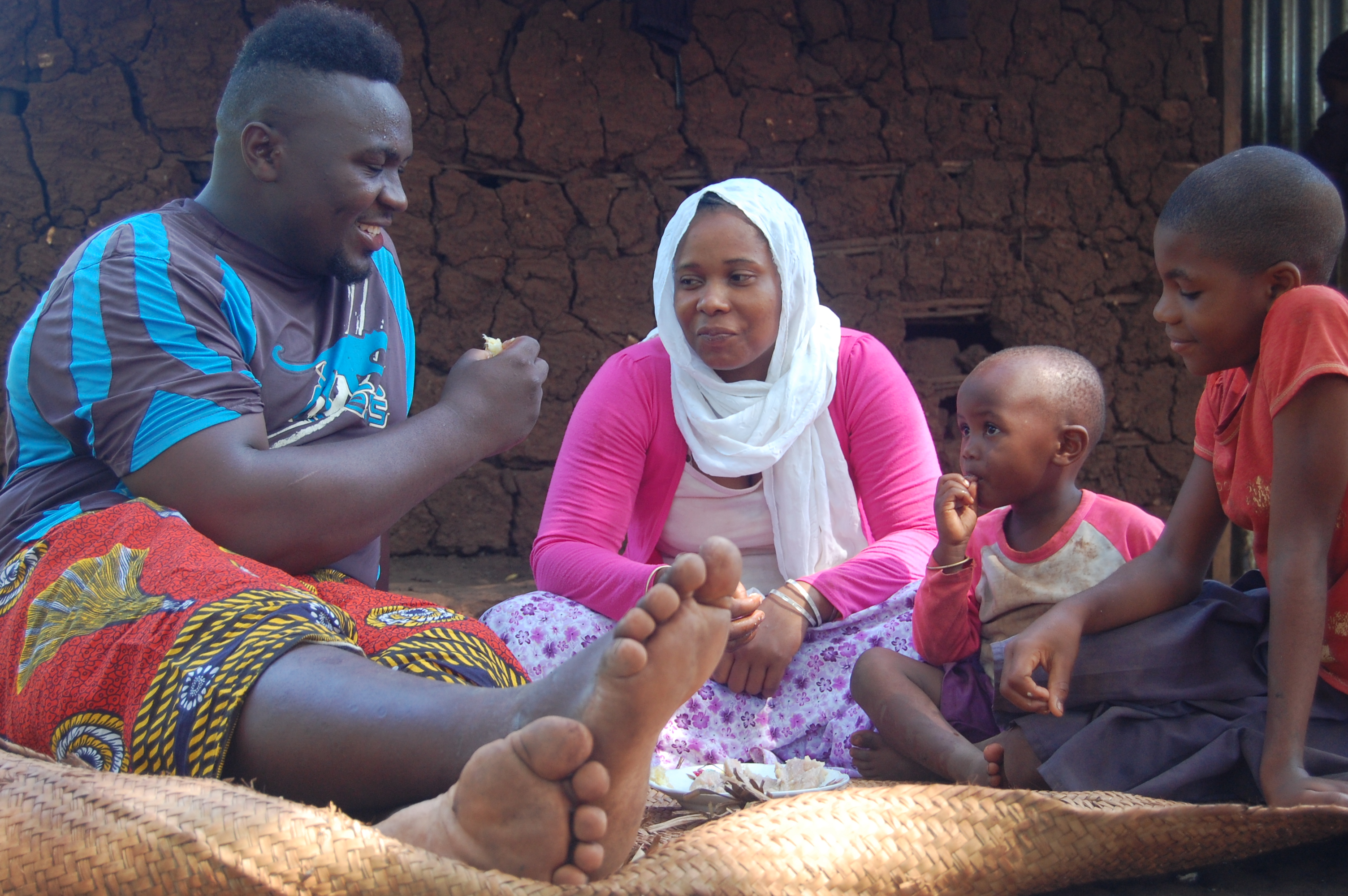 Saidi and Zena have both benefited from UZIKWASA's couples' training
Gender Based Violence (GBV) is among the leading, global violations of human rights and an immense challenge to gender equality, women's empowerment and realisation of the Sustainable Development Goals. Women and children experience multiple forms of violence ranging from intimate partner violence, sexual violence, female genital mutilation, early marriage, teenage pregnancy and sexual exploitation.
In Tanzania, a recent study shows that half of all married women have experienced spousal violence. Ireland is supporting Tanzanian efforts to address the root causes of violence and to promote social norms that support non-violent, respectful, positive and gender-equitable relationships. This includes encouraging open communication and positive behaviour change within families and communities.
The Pangani based NGO UZIKWASA uses reflective training approaches to facilitate couples to understand the drivers of their conflicts and to prevent domestic violence. Reflective couple trainings and couple coaching combined with an interactive live radio programme has changed the lives of couples in Pangani District.
UZIKWASA's radio program known as Busati la wenza (couples' dialogue) has become a powerful tool for enhancing the impact of the couples' training among Pangani FM listeners. Through sharing their change stories on air, couples that have benefited from the training have become catalysts for transformation. Radio listeners have reported adopting new behaviours after listening to the program.
Through UZIKWASA interventions, Hamidi John and his wife Aisha Kiangazi realised how each of them has contributed to conflicts in their relationships. The reflective training had taken them through deep processes of self-reflection and practical listening exercises. Acknowledging and understanding power dynamics and their own responsibility enabled both to make changes in their lives as a family. Through sharing with other listeners on the radio programme, they re-lived their change stories which helped them to stay engaged and maintain positive changs in their relationship.
Saidi and his wife Zena from Kimang'a village went through a similar process.
'So much has changed in our lives after we attended the couples' training' says Saidi. 'Before, we were unable to listen to each other. In a marriage listening can do wonders. We now do listen and talk to each other and help each other in our work...if there is no water, I am the one to fetch it and if needed I can cook. And even if our child needs to be batherd I can do it!' Zena, Saidi's wife agrees: 'Nowadays things are different. We listen to each other. Before, I easily got angry, but these days I can listen to him in a calm and relaxed way'.

Ireland has funded UZIKWASA's program in Pangani since 2018, enabling them to share their transformative reflective leadership model with other organisations working to address the root causes of GBV.
As we commemorate the 16 Days of Activism, Ireland recognises the importance of addressing discriminatory social norms and attitudes in eliminating all forms of Gender Based Violence including sexual assault.
Orange the World: Generation Equality Stands Against Rape