Next call for AADP applications launched at Africa Ireland Economic Forum
News
15 October 2018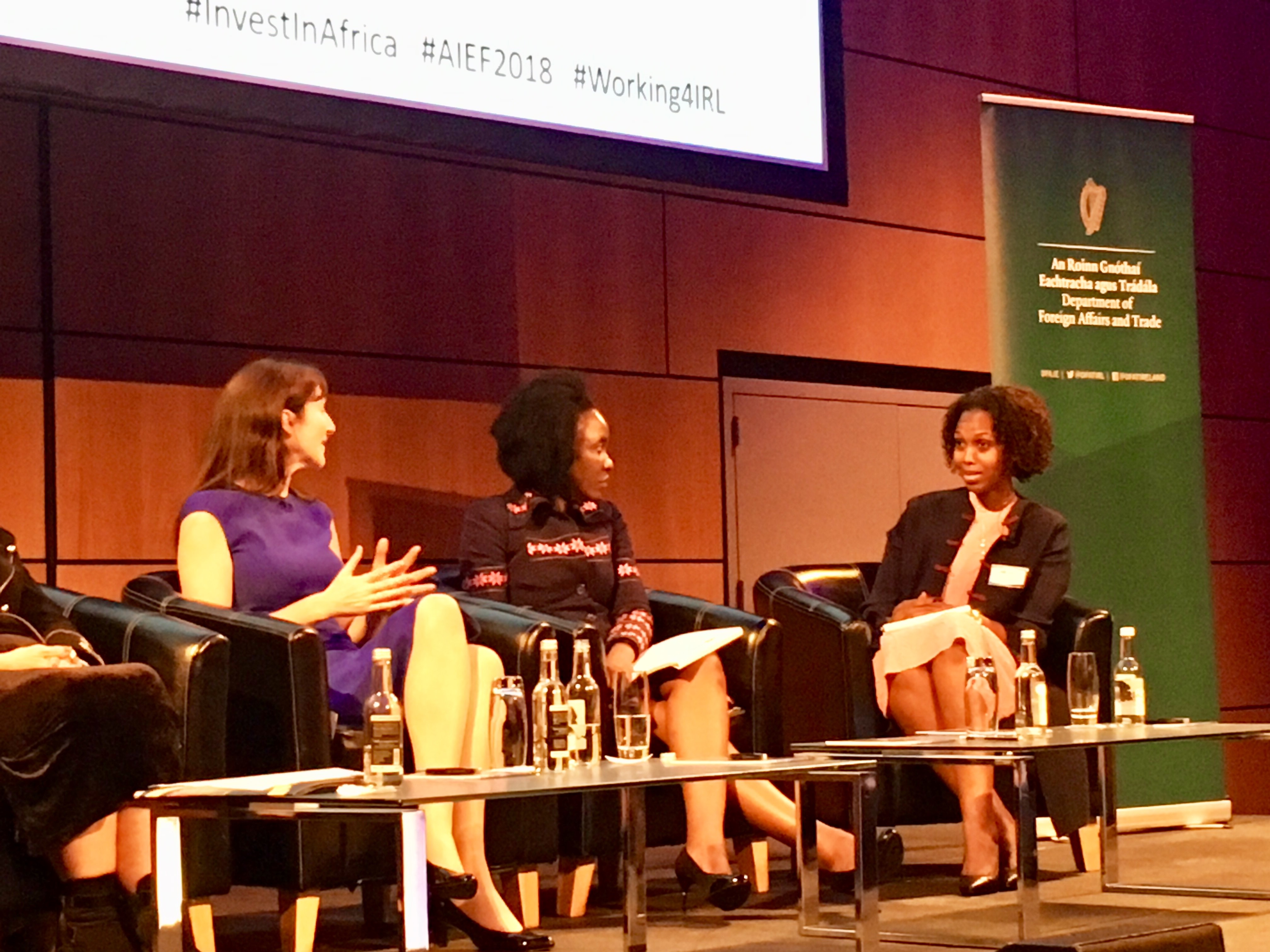 Next call for AADP applications launched at Africa Ireland Economic Forum
The 6th Africa Ireland Economic Forum took place on the 11th of October 2018 at the Convention Centre, Dublin Ireland. The Forum, organised by the Irish Department of Foreign Affairs and Trade together with the African Embassies in Ireland, brought together business people and thought leaders from Europe's most dynamic economy with those from the world's most dynamic continent and is the centrepiece of Ireland's economic engagement with the countries of Africa. This year's Forum focused on strengthening trade links in the agri-foods sector.
A number of Tanzanian agri-food companies participated in the forum, including Alaska Tanzania and GBRI Business Solutions. Jennifer Bash, CEO of Alaska Tanzania, also addressed the session on "Women and Business - Pathways to Success," highlighting the skills that women can bring to senior leadership roles in companies, and her insights as a successful young entrepreneur.
Ireland's Tanaiste (Deputy Prime Minister) and Minister for Foreign Affairs, Simon Coveney T.D. opened the Forum. In his remarks he spoke of the enormous potential for agriculture to transform African economies. He shared how for Ireland, agri-business development has been an integral part of Ireland's economic development and transformation story. Over a few decades, Ireland has grown from predominantly small scale subsistence farming, exporting primary production, to a sophisticated producer of high-end, value-added food. Over €1 billion worth of Irish food and drink is exported every month and over the last 7 years, Irish agri-food exports have increased by 56%, mainly driven by non-EU trade.
The Tanaiste also announced an expansion and new call for proposals under the Africa Agri-food Development Programme, which is funded by the Irish Government. The objective of the programme is to develop partnerships between the Irish Agri-Food Sector and African countries to support sustainable growth of the local food industry, build markets for local produce and support mutual trade between Ireland and Africa. More information on the programme, including how to submit applications can be found at: https://www.agriculture.gov.ie/aadp/
The AIEF was followed by further business to business discussions between Irish and Tanzanian companies at a Roundtable on Trade and Investment Opportunities in East Africa held on Friday 12th October at the Department of Foreign Affairs and Trade. Mr Gilead Teri from the Tanzanian Private Sector Foundation delivered a presentation at the event on trade and investment opportunities in Tanzania. The programme also included a site visit for Tanzanian companies to a large Irish agri-food processor.