Two new Fellows depart for study in Ireland
News
04 September 2018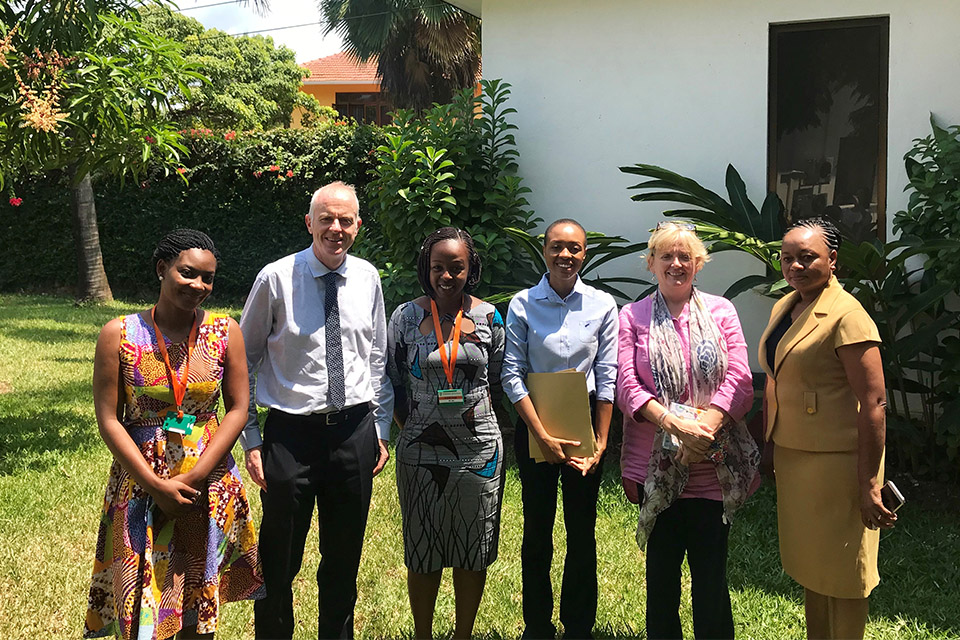 The Embassy bid farewell this week to our two Irish Aid Fellows for 2018, Nora Nyamisi Kweba and Josephine Caroline Sepeku. Nora and Josephine were awarded scholarships under the Irish Aid Fellowship Training Programme and will be studying on Master's programmes at the National University of Ireland in Galway. Nora is enrolling on the Masters in Climate Change, Agriculture and Food Security and Josephine MA in Gender, Globalisation and Rights
The Irish Aid Fellowship Training Programme awards fully funded scholarships for Master's courses in Ireland. The programme presents a unique opportunity for Tanzanians to study in an international setting and benefit from the research facilities provided by Irish Universities and Institutes of Technology which rank among some of the top education and learning centres in the world.
Explaining her motivation for applying for the programme Nora said:
"Ireland has a good reputation for the high quality education its higher learning institutes provide. I look forward to gaining new ideas that I can bring back to my country. I am also looking forward to experiencing Irish culture and traditions."
Through the Fellowship Training Programme the Embassy aims to support the capacity building of Tanzanians committed to advancing long-term development in their country. The programme represents an important part of our partnership with Tanzania, and the training of these key individuals by Ireland is designed to support the achievement of the goals set out by the Tanzanian Government in its Second Five Year Development Plan.
Asked how she hopes to benefit from her studies Josephine commented:
"I believe this course will add to my knowledge and provide me with greater experience and exposure. I have had an opportunity to work with Irish citizens in the past and it has been a great experience. The testimonies of other Tanzanian students who have studied in Ireland also motivated me to apply."
The next call for applications under the Fellowship Training Programme will be announced shortly and information will be posted on the Embassy's website.