Connecting the Global Irish: Our New Diaspora Strategy
Speech
19 November 2020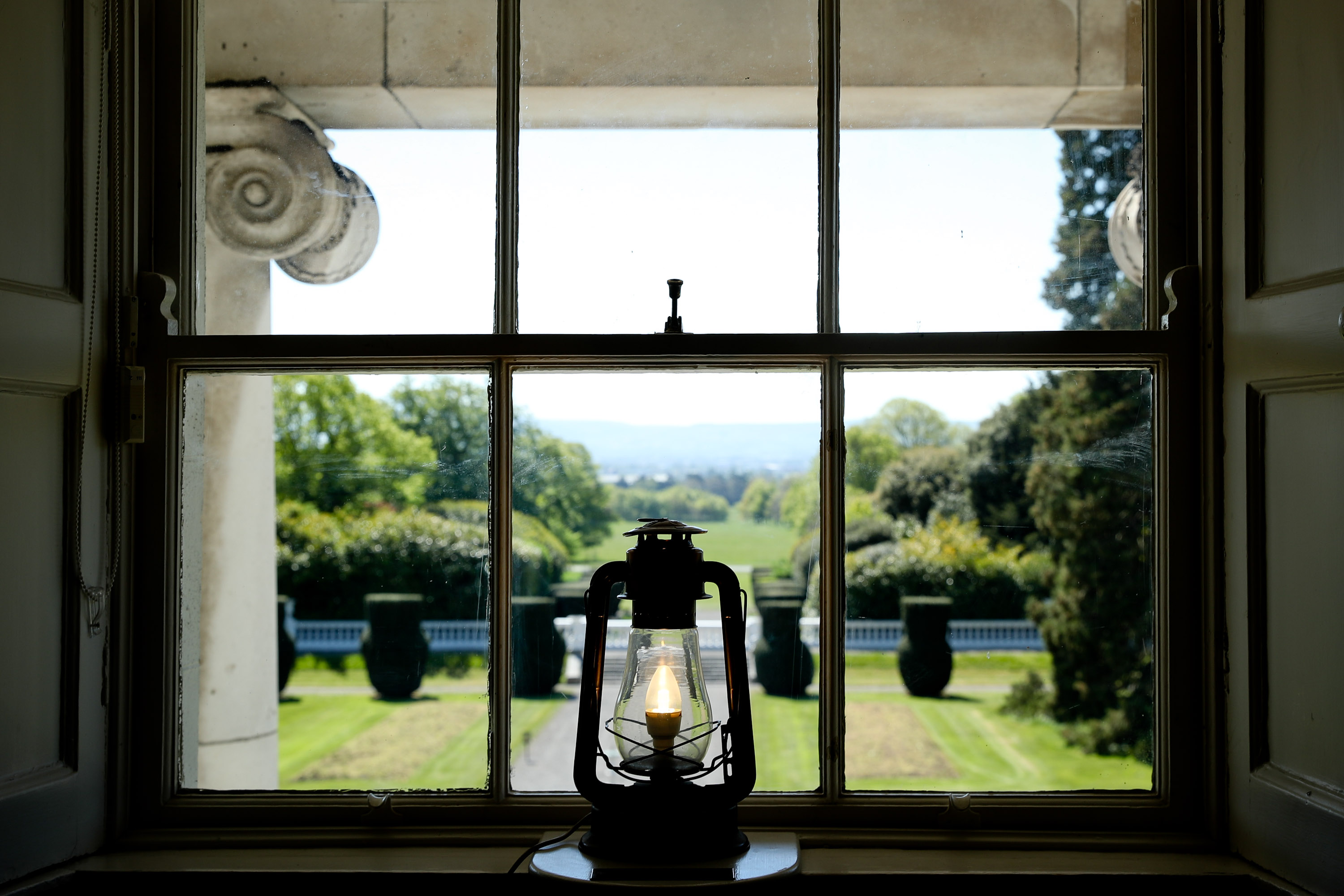 The Tilley Lamp at Áras an Uachtaráin
Ambassador, Friends,
Watching Vice-President elect Kamala Harris take the stage in Delaware a fortnight ago, dressed in suffragette white, some of you - those who are old enough anyway - will have recalled the election of Mary Robinson, our first female President, in November 1990.
Separated by three decades and three thousand miles of ocean, these remarkable leaders shared a common message – that in a republic, there should be no boundaries to what women, or any citizen, should aspire.
In a little while, we'll hear from a panel including five female leaders cut from a similar cloth.
But first I want to provide some context on what it is that brings us together today.
Perhaps the defining image of President Robinson's term-in-office was the Tilley Lamp which she placed, burning brightly, in the window of Aras an Uachtaran – a light in our first citizen's house to guide home those who had left our shores.
The same lamp adorns the cover of the Diaspora Strategy which our Government published yesterday.
It symbolizes our commitment to the Irish abroad. And to Irish-America in particular.
A commitment which is affirmed in our very Constitution, whose second article observes that Ireland cherishes its special affinity with people of Irish ancestry living abroad who share our cultural identity and heritage.
The Strategy represents a concrete expression of that commitment.
It is the result of extensive consultations undertaken by my Department across Ireland and amongst our communities worldwide over the past eighteen months.
Through the Embassy and through our seven Consulates here in the US, many of you contributed directly to shaping it. And I hope that you will recognise your voice and experience in its tenets.
By design, it is a short document – an affirmation of our guiding principles and objectives, rather than an exhaustive list of our actions.
But slender as it is, it contains real substance.
And if we are to give it full effect, it will depend not solely - or even largely - on the work of the Ambassador and his diplomatic team here.
But on all of you gathered on this call.
So what's in the strategy? And how does it differ from its predecessors.
At its core are five essential, intersecting pillars: Our People; Our Values; Our Prosperity; Our Culture; and Our Influence.
1. Our People
Our People are at the very heart of the Strategy.
Since the inception of our Emigrant Support Programme in 2004, my Department has disbursed over €180 million in funding to support Irish community organisations worldwide, with almost a quarter of that directed to the US alone.
In the years ahead, we'll maintain and, where possible, extend such support, prioritising always the welfare of those who are most vulnerable and at risk of marginalisation, including our elderly and our undocumented.
Working with the Irish Immigration Centers and with other partners here, we want to protect the dignity and wellbeing of our emigrants; to support organisations in developing their own resilience, particularly in the face of this pandemic; and to help those, in particular, who left Ireland as a result of discrimination or as victims of institutional abuse.
With the aim of strengthening your ties to home, we also remain committed to holding a referendum on extending the franchise in presidential elections to Citizens resident outside the State.
2. Our Values
Our second pillar sets out how we hope to work with our communities abroad to promote our national values. Foremost of these, perhaps, is tolerance.
The Strategy breaks new ground, here, in adopting a broader and more inclusive definition of our Diaspora, one which reflects and celebrates its remarkable diversity.
Our definition is not limited to Irish citizens or people of Irish descent.
It extends to ''our reverse diaspora'' - people who, having lived in Ireland for a time, have now returned to their home countries, but wish retain their connection with us.
And it includes what we might call ''an affinity diaspora'' – people who have no Irish heritage and may never have lived in Ireland, but who are connected to us by friendship, by commerce or, most commonly, by a love of Irish culture.
Living our values means increasing outreach to traditionally under-represented groups, such as Irish travellers, LGBTI communities and Irish of mixed heritage.
That's why we welcome so much the establishment this year of the African-American Irish Diaspora Network. And the Green, Brown and Black Voices series NYU Glucksman has developed.
It's why we're partnering with the Council for International Educational Exchange to mark the 175th anniversary of Frederick Douglass's tour of Ireland by enabling 20 young leaders from Historically Black American Colleges and Universities to study in Dublin next summer.
It's why our Embassy and Consulates join so many of you in parading across America during Pride, as well as during March.
Why we've commissioned the EPIC museum in Dublin to create an exhibition devoted to tell the story of our LGBTI activists abroad.
And why we take such joy from the rekindled friendship between the people of our nation and the people of the first nations of North America, exemplified in the generosity of the Choctaw during the Irish famine, and of the Irish public's donations to the Navaho and Hopi through this pandemic.
We want to empower and affirm female members of our diaspora, elevating Brigid's Day as an annual celebration and fostering women's business networks.
And we're determined, finally, to meaningfully deepen ties with Irish citizens born outside our island, including by introducing ceremonies to welcome all new citizens.
3. Our Prosperity
Our diaspora is unquestionably one of our nation's greatest assets.
First through remittances; then through investment; and increasingly through trade and tourism, Irish-Americans have underpinned much of Ireland's economic prosperity.
Remarkable philanthropists like Chuck Feeney helped build our national infrastructure.
While the activism of the Irish abroad – above all Irish-America – helped create the conditions for the peace process in Northern Ireland.
We want to build on those foundations, creating mutually beneficial economic ties by establishing regional business forums; fostering sector-specific business, scientific and research networks; nurturing alumni networks; and abolishing barriers for emigrants wishing to return to Ireland
4. Our Culture
As the founders of our republic recognised a century ago, our arts, our language and our games are the bedrock of our identity as a people.
And they matter, perhaps, even more beyond our shores.
The first St Patrick's Day parades were not in Ireland, but in New York.
The world's largest annual festivals of Irish culture are not in Dublin city or Mayo. But in Dublin, Ohio and Milwaukee.
And Riverdance was a creation of dancers from Chicago and New York, as much as a composer from Limerick.
Recognising that culture is the common thread that binds us, we're committed to maintaining significant financial support for Irish cultural organisations, associations and festivals around the world; to promoting the teaching and learning of Irish among our diaspora; and to continuing the development of Gaelic games internationally.
.
5. Our Influence
Finally, we want to extend Irish influence internationally by connecting with the next generation of our diaspora; by building ties with other diasporic communities across the world; and by supporting Irish studies across higher education institutions, above all here in America.
Conclusion
Sixty years ago this month, a young Irish-American was elected to the highest office in this land.
Addressing our Dáil in the summer of 1963, he remarked that ours was an extraordinary country. And quoted one of our Nobel laureates, George Bernard Shaw's observation that while other people see things and say ''why?'', we Irish dream things that never were and ask ''why not?''
This month another Irish-American, older, but just as fond of quoting Irish Nobel laureates, has been elected to the Presidency, the second Catholic, after Jack Kennedy, to hold the office.
And in his way, Joe Biden is also something of a dreamer. Believing that hope and history can rhyme.
Our ambition for this strategy is broad.
And we know that delivering it will be a challenge. Above all in these uncertain days.
But with your will; through your creativity and ingenuity; through our collective industry, it's a challenge we can rise to.
Go raibh maith agaibh a chairde.