Irish Heritage Day at the Washington Nationals
News
23 September 2018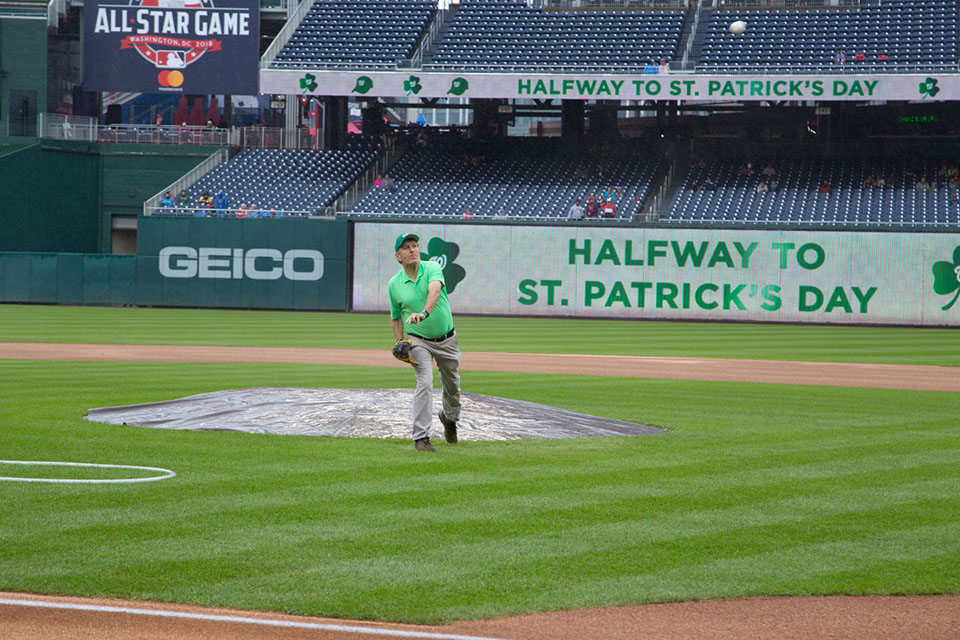 This was the second year where Irish Heritage Day was celebrated at Nationals park, with all funds raised going towards supporting local St. Patrick's Day Festivities in 2019.
A pre-game festival with Irish music and opportunities to sample Irish food and beverages took place beforehand.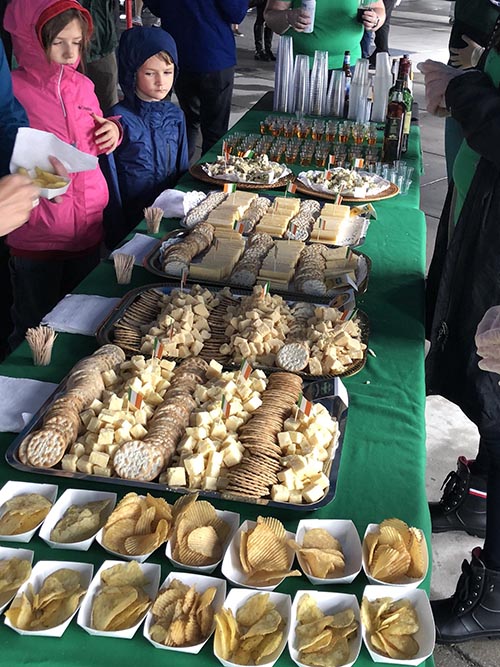 On the festival, Ambassador Mulhall said:
"It is wonderful to see our Irish heritage celebrated by the capital's baseball team, the Washington Nationals and I am delighted with the opportunity to showcase Ireland's excellent food and beverage products and to highlight our success story on that front".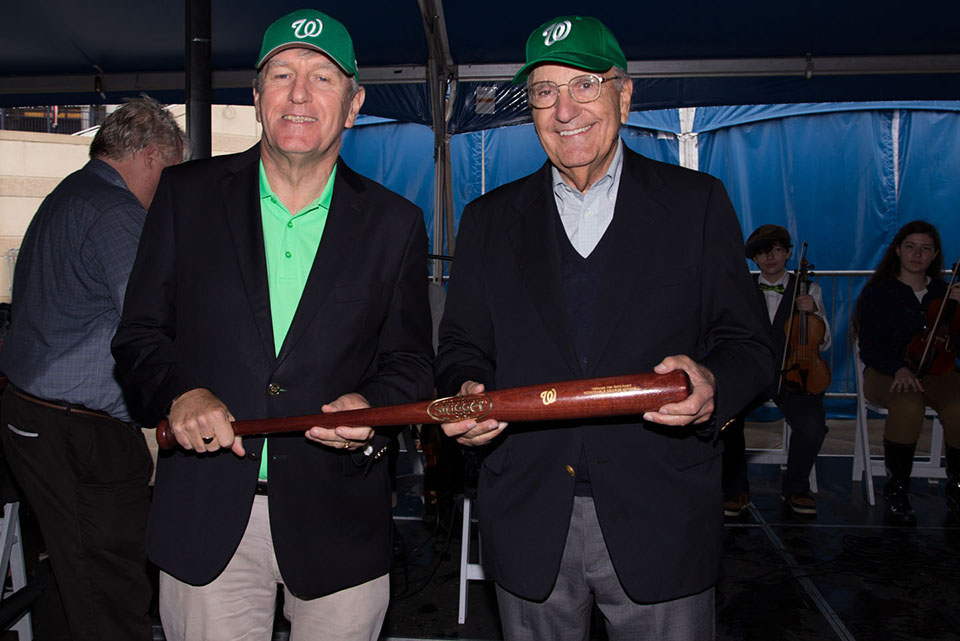 During the festival, Senator George Mitchell was presented with an Irish Spirit Award. Ambassador Dan Mulhall described the award as "a fitting recognition for the enormously important work the Senator did in helping to bring peace to Northern Ireland with the Good Friday Agreement".
As part of Irish Heritage Day, the Ambassador was asked to throw out the ceremonial first pitch for the baseball game. Ambassador Mulhall reflected that "the success and interest in Irish Heritage Day is an excellent example of Irish American organizations and individuals coming together in innovative ways to celebrate their Irish heritage and I very much applaud that."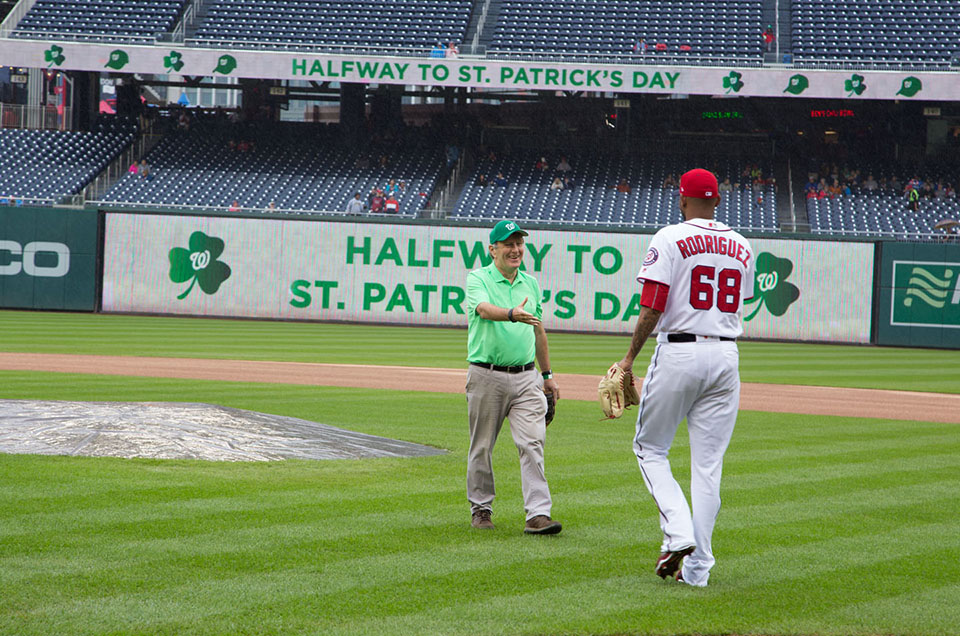 Ambassador Mulhall, Agricultural Counsellor Dale Crammond and the Embassy would like to thank everyone who helped to make the event such a success, including the sponsors and the many Irish DC-based pubs and restaurants who participated.