A Message from Minister Cannon – August 2019
News
16 August 2019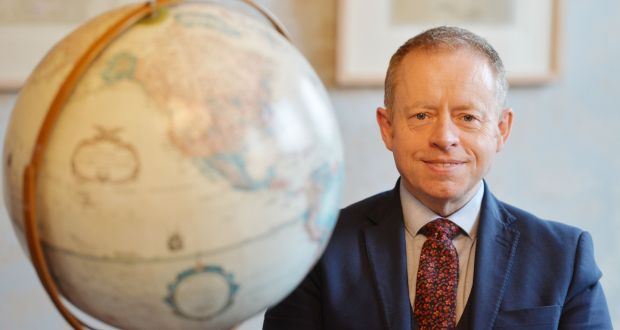 I'm writing in the midst of the gentle Irish summer; that time of year when people from around the world travel to our shores in their greatest numbers in search of the unique Irish experience and of the famous Irish welcome.
It is perhaps in this season that the strength of the enduring relationship between Ireland and the Irish abroad becomes most striking for those of us living here. A great many of those visiting our island will have come to make contact with their relatives and friends, to discover their family history, or to explore the culture of their forebears.
I have recently returned from a series of public meetings with representatives of Irish communities across the world as part of the public consultation for Ireland's new diaspora policy, which is due for publication in early 2020. I have been deeply impressed, and often moved, by the dedication of those who are working with and within the diaspora to support and strengthen these communities, and to celebrate their living connection to Ireland.
I was very pleased to be able to encounter so many perspectives on Ireland's role in supporting and engaging with the Irish overseas, and to receive so much thoughtful and constructive feedback. Work on the new policy is proceeding apace, and I look forward to presenting it to you, the worldwide Irish community, on its completion.
In the meantime I would ask that you continue to stay in touch, and wish you the very best of the season.
Beir bua agus beannacht,
Ciarán Cannon T.D.
Minister of State for the Diaspora and International Development