A Message from Minister Cannon – December 2019
News
11 December 2019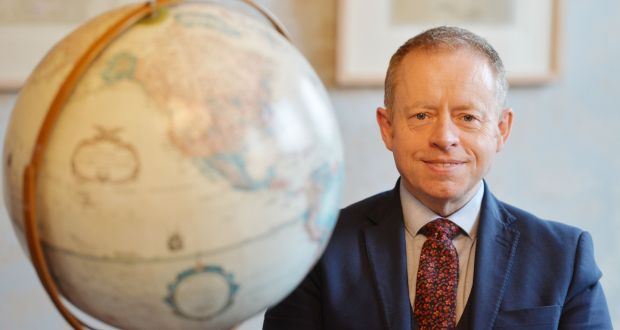 As we enter the festive season, we in Ireland are reminded of the tremendous strength of goodwill that binds us together within the great global Irish community. Although we may celebrate in many different places and in many different ways, this time of year represents an opportunity for all of us to reflect upon and give thanks for our enduring bonds of family and friendship.
This past year has seen a wealth of diaspora activity taking place around the world. I have had the privilege of visiting Irish communities in Britain, on the European continent, in Canada and the USA, and in Australia and New Zealand to hear the stories of Ireland's emigrants and of their descendants. I have witnessed at first hand the cultural vitality of these communities, and I have been deeply moved by their sense of connection with Ireland and with our shared history.
The New Year will also bring an opportunity to reflect on the future of Ireland's relationship with our diaspora. I look forward to launching Ireland's new diaspora strategy, which will build on the outreach initiatives already in place as well as reflecting, in a spirit of renewal and inclusivity, the many ways in which the needs of the contemporary diaspora are changing.
I hope that you will continue to stay in touch with us throughout the coming year through the Global Irish Website and on Twitter, and I wish the very best to you and to your families.
Nollaig faoi shéan is faoi shonas daoibh go léir!
Ciarán Cannon T.D.
Minister of State for the Diaspora and International Development