Announcement of opening of new Consulate in Vancouver
News
11 December 2017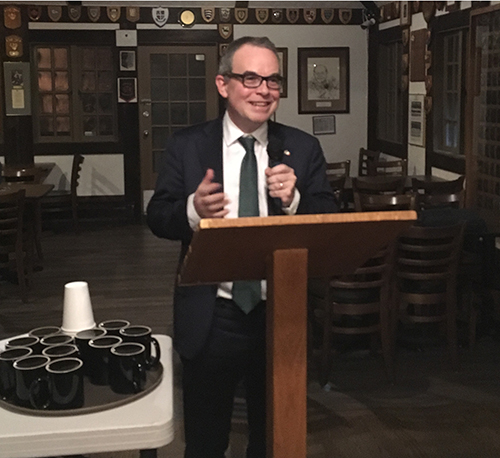 The Minister with responsibility for Defence, Paul Kehoe T.D., together with colleagues from Embassy Ottawa, recently travelled to Vancouver to attend the UN Peacekeeping Ministerial. The day after the Ministerial Conference, Minister Kehoe was the guest of honour at a community reception hosted by Ambassador Kelly to mark the recent announcement by the Government of plans to open a new career Consulate in Vancouver.
Canada is of course a vast country, which presents very significant challenges in terms of geographical coverage. As Embassy Ottawa is almost as close to Dublin as to Vancouver, this occasion provided a valuable opportunity to meet with community groups and their representatives and to brief them on plans for the new Consulate, which will help enable Team Ireland to better serve our diaspora in Western Canada.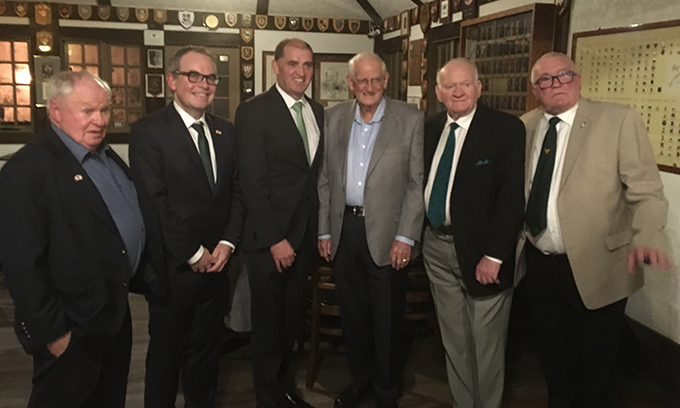 Minister Kehoe, Ambassador Kelly and members of the Vancouver Irish community.
There was a great mix of community members present at the reception, ranging from recent arrivals, members of the city's GAA clubs and cultural societies, the Irish Women's Network of BC (the largest such network in Canada), the Irish community in White Rock, young professionals, university representatives, and many others. The Minister praised the community, whose members had shown a strong sense of solidarity and mutual support in rallying around bereaved friends and family in the wake of a number of tragic accidents which had cost the lives of young community members over the past year.
Those who attended the reception were enthused about what the opening of the new Consulate will mean for the Irish community in Western Canada: a sentiment echoed by Minister Kehoe when he spoke about the vital link between a diplomatic mission and the community it serves, and encouraged all present to work for the strongest possible relationship between the community and the new Consul once appointed