Bliain na Gaeilge 2018
News
22 February 2018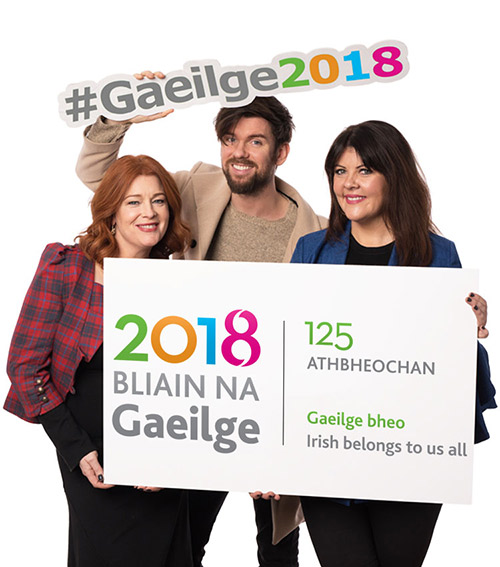 Tá 125 bliain caite ónar bunaíodh Conradh na Gaeilge agus ónar cuireadh tús le hAthbheochan na Gaeilge in 1893. Is féile bhliana ar son na teanga í Bliain na Gaeilge 2018 le comóradh a dhéanamh air seo, agus tá áit do dhiaspóra na hÉireann agus do bhaill den diaspóra dáimhe ag croí an cheiliúrtha phobail seo. Is féidir teacht ar gach eolas faoi Bhliain na Gaeilge 2018, arna sheoladh ag an Taoiseach anuraidh, ar-líne ag www.gaeilge2018.ie.
Tá féilire d'imeachtaí ildánacha, ealaíonta agus pobail á eagrú ar fud an domhain – ó Bheirlín go Nua Eabhrac – chun ceiliúradh a dhéanamh ar an teanga le linn Bhliain na Gaeilge trí ghníomhú ar chúig théama faoi leith: Athbheochan na Gaeilge le 125 bliain anuas; Cruthaíocht na Gaeilge; Beocht na Teanga; Rannpháirtíocht an Phobail; agus Luach ár nGaeltachtaí.
Trí Chiste 125, cuirfear €75,000 ar fáil le miondeontais idir €500 - €1000 a dháileadh ar ghrúpaí i mbun imeachtaí nó tograí a bheartú don dara leath de Bhliain na Gaeilge 2018. Is é 15 Aibreán 2018 an spriocdháta d'iarratais don dara bhabhta den mhaoiniú seo. Más spéis le grúpa pobail áit ar bith ar domhan iarratas a dhéanamh ar dheontas, tá sonraí ar fáil ag www.peig.ie/ciste125.
Is féidir páirt a ghlacadh sa Bhliain freisin trí thabhairt faoi Dhúshlán an Diaspóra nua mar chuid den fheachtas #BÚAGaeilge ar mheáin shóisialta na Bliana gach mí; féach www.twitter.com/Gaeilge2018 agus www.facebook.com/Gaeilge2018.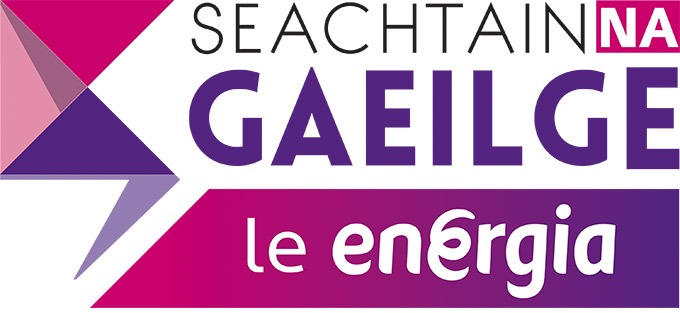 2018 marks 125 years of the Gaelic Revival since the founding of Conradh na Gaeilge, also known as The Gaelic League, in 1893. Bliain na Gaeilge 2018 is an international commemoration of this, and the Irish diaspora and affinity diaspora are at the heart of these community celebrations. All information on Bliain na Gaeilge 2018, as launched by the Taoiseach last December, can be found online at www.gaeilge2018.ie.
A calendar of creative, artistic and community events are being organised – from Berlin to New York – around five key themes to celebrate the Irish language this year: the revival of the language over the last 125 years; the creativity of the language; the vibrancy of the language; the participation of the community; and the value of the Gaeltacht.
A fund of €75,000 will be available for small grants of between €500 and €1000 for groups planning events or projects for the second half of Bliain na Gaeilge 2018 as part of Ciste 125. The deadline for the applications for this second round of funding is 15 April 2018 and community groups from anywhere in the world that are interested in applying can find all the details at https://www.peig.ie/84-gaeilge/267-ciste125
You can also take part in the year by taking up the monthly Irish-language challenge for the diaspora, Dúshlán an Diaspóra, as part of the #BÚAGaeilge campaign on Bliain na Gaeilge's social media channels; see www.twitter.com/Gaeilge2018 and www.facebook.com/Gaeilge2018.
Gaeilge bheo - Irish belongs to us all!